Near Raises USD$100m (£80.1m); Majority of Marketers Want to Spend More on Programmatic Audio
by Mathew Broughton on 19th Jul 2019 in News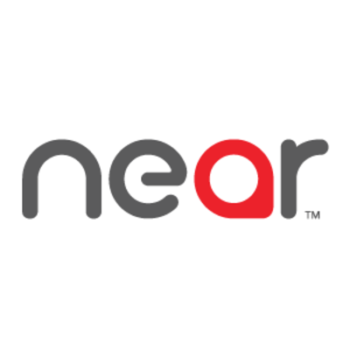 In this weekly segment, ExchangeWire sums up key industry updates on ad tech from around the European region – in this edition: Near raises USD$100m (£80.1m) to fuel expansion; Marin Software releases State of Digital Advertising 2019 report; majority of marketers want to spend more on programmatic audio; and Peach launches new product to clients.
Near raises USD$100m (£80.1m) to fuel expansion
Near, a platform that uses AI to make real-world data actionable, announced that it has raised USD$100m (£80.1m) in a new round of funding. The investment comes from London-headquartered private equity firm Greater Pacific Capital (GPC). With this fresh investment, Near has raised a total of USD$134m (£107.4m) to date, including from Sequoia Capital and JP Morgan.
Brands, enterprises and publishers can use location, transaction and other unique real-world signals from over 1.6 billion users in the platform for data enrichment and marketing, in a privacy-led environment.
"We are humbled that we were able to close one of the largest rounds in our industry. It is a testament to our offering backed by unique data-sets and powerful science," says Anil Mathews, Founder & CEO, Near. "With the new funds, we will be launching a suite of new data products, powered by the core platform. Further, the funds will not just help us strengthen our position in the existing markets, but also to open up key strategic markets."
Majority of marketers want to spend more on programmatic audio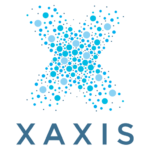 Investment in programmatic audio is set to rise, with the majority (60%) of buy-side respondents looking to increase their programmatic audio spend over the next 18 months.
According to new research from Xaxis, the outcome-media company, conducted in association with IAB Europe, the full potential of audio is not being realised within Europe. Although 59% are already utilising the capabilities of programmatic audio to some extent, spend is low – over three quarters (79%) invest less than 10% of total ad spend on audio, and two-fifths (41%) allocate no budget to programmatic audio.
Surprisingly, confidence is low, with only a small proportion of buy-side marketers (15%) feeling confident in their understanding of programmatic audio. However, when speaking to the sell side, this is doubled with 30% stating confidence in programmatic audio understanding.
Despite the fact that marketers are conservative in their approach to allocating significant budgets to audio, the top three drivers for investing in audio advertising are recognised as complementing the media mix (63%), reaching specific audiences (59%), and raising brand awareness (58%). The majority of respondents agreed that to reach audiences, device choice is important, with mobile ranking top (88%) followed by laptop/desktop (61%), in-car (59%) and tablet (46%).
For marketers, the key drivers for investment in programmatic audio are achieving targeting efficiencies (63%) and taking advantage of data insights (44%). However, two strong barriers to exploring audio investment are having a clear understanding of the impact of programmatic audio trading on total revenue (49%) and the availability of technology (44%).
Marin Software releases State of Digital Advertising 2019 report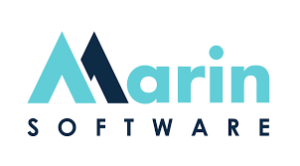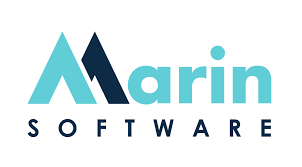 Growth remains a top priority for advertisers, and driving brand awareness is central to that goal. However, digital marketers face constant challenges such as hitting volume targets with paid search, accurate attribution with paid social, and leveraging audience data with eCommerce, in their quest to drive business results through digital advertising.
That's according to Marin Software's latest State of Digital Advertising 2019 report, which canvassed the views of over 450 B2B and B2C digital marketing professionals in the US and the UK to understand their top priorities, challenges, and opportunities for 2019.
Paid search still dominates digital advertising
The study confirmed that paid search remains the dominant digital ad channel, commanding 39% of the total budget, although the playing field is levelling out. Paid social claimed the second-largest share of advertisers' budgets (18%) despite well-documented struggles with data privacy, followed closely by display (16%).
Instagram and Amazon: breakout stars of the year
As brands increase their ad spend on Instagram, everyone is wondering if this comes at the expense of Facebook ad dollars. Is Facebook taking money out of its own pockets? Not really. The majority of respondents (67%) say Instagram spend will come from incremental budget rather than transferring from Facebook.
The past 12 months have been kind to Amazon, with 60% of the responding digital marketing professionals planning to increase their Amazon spend over the next year. And, 55% of them started using Amazon because they see it as a significant growth opportunity, whereas one in four are looking to increase purchases at the lower end of the funnel.
SpotX Integrates IAB Tech Lab's Open Measurement SDK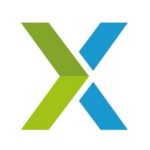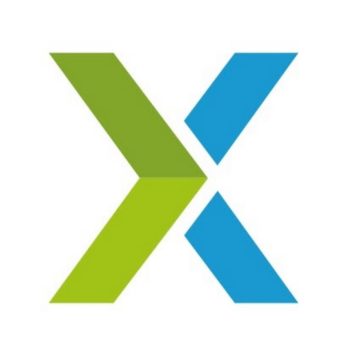 SpotX, a global video advertising and monetisation platform, has announced the certification for and support of the IAB Tech Lab's Open Measurement Software Development Kit (OM SDK). The new integration helps facilitate third-party viewability and verification measurement for ads served to mobile app environments without using multiple measurement provider SDKs.
As content consumption on mobile continues to increase around the world, so has advertising spend on the medium. In fact, nearly a quarter of digital advertising budgets are allocated to mobile apps, according to a report conducted by Forrester Consulting on behalf of PubMatic.
"With so many marketers investing in mobile app advertising, measuring mobile impressions is more important than ever, and yet it remains a challenge across the industry," said Nick Frizzell, VP, brand safety and inventory operations, at SpotX. "The OM SDK allows publishers to access multiple SDKs collapsed into a single integration which simplifies the process without sacrificing functionality, which is why we are advocating for all of our clients to adopt it."
Peach launches new product to clients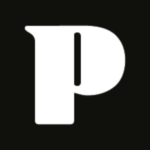 Digital video ad spend increased by 25% from 2018-2019 in the US, but the advertising industry still relies on technology designed for TV. As a result UK martech player Peach built on two decades of expertise in optimising video advertising workflows, to build a new easy-to-use platform that is digital-native and designed to deliver across a diversifying media landscape.
Unveiling the new Peach platform to select customers in the UK before it is rolled out across the globe, it is the latest in a series of announcements from the London based business, the only worldwide player to fully automate video ad delivery processes to broadcasters, social and digital media owners, everywhere.
Doug Conely, Chief Product Officer: "From mid-2018 the company has grown its team of developers, product specialists, user researchers and designers by more than a third to deliver its vision of a modern, flexible system designed for the rapidly evolving ad ecosystem. Our users expect their enterprise applications to feel like the best consumer applications but with proven scalability and reliability. Building a new experience on our global cloud native infrastructure delivers both."
AIAudioMartechProgrammaticSearchSocial MediaVideo