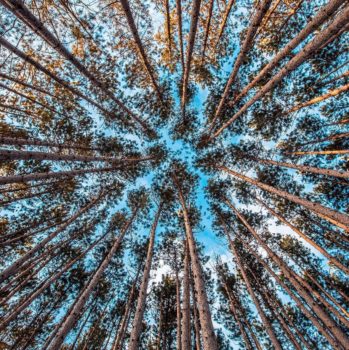 UK ad spend increased by 4.2% year on year to hit £6.0bn in the first quarter of 2019, according to the latest Advertising Association/WARC Expenditure Report, released today Tuesday 30th July. Growth for the overall year is forecast to reach 4.6% to £24.6bn.
Report Highlights
Overall growth for 2020 is predicted to reach 5.3%.
Total online display, which includes broadcaster video-on-demand, saw growth of 16.6%.
Online radio advertising expenditure grew by 26.5% year-on-year.
Growth is predicted for the majority of advertising formats across 2019, with online radio and video-on-demand forecast to see the most significant gains (22% and 18.1% respectively).
Impressive growth in challenging headwinds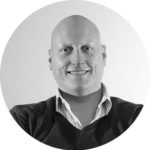 "Given the challenging headwinds faced by the industry in recent years, the growth of online advertising is all the more impressive.
"Two years ago, the sector was rocked by a series of media transparency, ad fraud and brand safety scandals. Since then, advertisers have – quite rightly - become much more demanding, insisting on only verified ad inventory, demanding viewability, and only buying when prices are fully transparent.
"Now, increased analysis of personal data use is once again putting the sector in the crosshairs of negative public opinion. From Brexit: The Uncivil War, to the underlying plot of the latest series of Killing Eve, or the launch last week of Netflix documentary The Great Hack, how personal data is used to influence behaviour has never been such a hot topic.
"Brands don't want to exploit their customers. That's why extracting value from data in a safe and respectful way is becoming a core focus for CMOs. Getting this right – and building trust - is critical to continued ad sector growth, especially as the fast-growing digital formats of TV and Radio open up even more opportunities for data-driven marketing. This requires a blend of technical expertise, true transparency and trusted skills, which are hard to find."
Ian James, CEO, SBDS Group
Confidence at an all-time high, but compliant tools are needed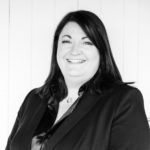 "A year on from GDPR, these excellent growth figures suggest confidence in digital display advertising is at an all-time high.
"Sustaining this growth into the next quarter and beyond will now depend on the industry leveraging compliant tools to respond to the dual challenges of data protection, brought into focus this summer by the ICO's report on real-time bidding, and browser updates which are disabling cookies.
"Against this backdrop, brands are growing concerned about how to increase the qualified reach and performance of their campaigns in a compliant way, and they are looking to their agencies and traders for the answers.
"Thanks to advances in machine learning, we expect to see more sophisticated forms of contextual targeting come to the fore; many of which will be deemed compliant by the ICO as they deliver a powerful alternative to audience targeting which doesn't rely on personal data or cookies.
"What is more, we regularly see this advanced contextual targeting deliver better results and reach for brands, better returns for publishers and better experiences for the user. It will be interesting to monitor how the industry responds to these challenges in the coming months, but the opportunities they bring with them are great."
Jacqui Wallis, managing director, Illuma Technology
Sustained growth from video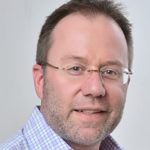 "Online display remains a significant area of growth and demonstrates how advertisers and marketers are continuing to prioritise quality digital content. A driving factor within this is digital video, which over half of consumers want to see more of (according to a recent trends report), and an area that is predicted to dominate global internet traffic over the coming years.
"We are seeing an increased demand for motion content i.e video and music, as brands and agencies continue to recognise the power of video to reach audiences in a quick and engaging way. We expect to see sustained growth and investment in the area of video advertising as it remains a priority for marketers."
Lou Weiss, chief marketing officer, Shutterstock
Precious little being done for quality journalism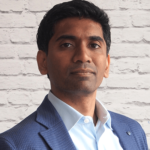 "It's encouraging to see that despite Brexit fears, the advertising industry continues to grow. However, the numbers show a pattern that points to a deepening problem. Although search and online display grew significantly, online spend for news brands decreased which points to the platforms taking an increasing share of online spend.
"The Cairncross Review highlighted the plight of quality journalism in the UK and unfortunately, despite the problem being heavily discussed, precious little has happened in the industry to rectify this growing problem. The hope is that the forecasts that show an increase in online spend for news brands do turn out to be right even if overall spend for them will continue to decline. In an age of fake news and polarised debates, it is more important than ever for a healthy democracy that quality journalism is able to thrive."
Prash Naidu, CEO, Rezonence
Spend following evolving ad formats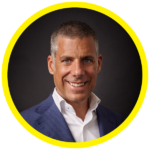 "The announcement today of another consecutive month of adspend growth comes as welcome news. It's no surprise to those of us regularly talking to advertisers and publishers that the growth is coming online. But that only tells part of the story.
"In 2019 the debate is not over whether to spend online, but where. Big budget brand campaigns have long trusted video to deliver messages, and finally online video inventory has grown beyond just YouTube (and the social networks). Advertisers are seeing that they can reach huge audiences with video now and are putting their money behind it. But the social networks are still swallowing huge swathes of this revenue.
"Needless to say publishers are sick of this. In discussions with news websites we see increasingly sophisticated models being used to pursue revenues. Consortiums like the Ozone Project are protecting quality inventory and establishing more standardised pricing. Subscription models are shedding new light on audiences, with trustworthy first party data targeting capabilities; these re-enforce premium environments.
"Noticeably, ePrivacy regulations and decreased reliance on cookies doesn't seem to have hit spending... yet. When I speak to advertisers, they're focused on finding new techniques to keep brand messages flowing, moving beyond audience targeting and reaching people in the right context. Advertising formats keep evolving and adapting, and for now the spend keeps following them."
Kai Henniges, CEO & co-founder, Video Intelligence
Strong forecasted growth for trusted environments is positive reading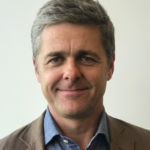 "It's really encouraging to see that the UK advertising industry continues to grow in the face of uncertainty; and even more so to see that online advertising is the driving force behind this, with brands continuing to engage with and put their faith in the medium.
"However, digital growth continues to be dominated by the big tech players, with publishers and premium content creators having to fight hard to earn their share. In this era of unprecedented content creation, the importance of advertising in trusted, brand-safe environments is becoming a number one priority and premium, trusted publishers can offer this to help brands reach engaged audiences at scale. The strong forecasted growth (12.8%) for online in 2019 is positive, but publishers will need to come together to demonstrate the power of their engaged audiences, premium content and trustworthy environments to successfully compete and capture that growth."
Damon Reeve, CEO, The Ozone Project
Ability to diversify key to digital audio success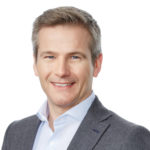 "It's exciting to see digital audio advertising is the medium with the most impressive revenue growth of 26.5% over the past year.
"Radio has proven itself to be the ultimate adaptive medium offering a trusted and brand-safe environment for advertisers with the ability to deliver both long-term brand building and short-term activation. Advertisers are waking up to the potential of digital audio and how it complements radio's offering through targeted and effective creative solutions.
"As digital audio devices have evolved & consumer listening habits have changed as a result, new routes have opened up for advertisers to reach highly engaged audiences. 28.5M of us are listening to digital audio throughout the week and, as experts in the power of sound, we know how impactful it is for clients to get their messages across in environments powered by audio.
"Voice-tech continues to be an interesting area of development and we have been at the forefront of working in voice-controlled contexts to ensure our influential brands are easily accessed through audio. Having your brand on the lips of your audience and within the intimate space of their homes and cars is an undeniably fantastic opportunity for any advertiser.
"The key to digital audio's enduring commercial success will be understanding future consumer trends and capitalising on our ability to diversify in a highly digital, fragmented and personalised landscape."
Simon Kilby, chief revenue officer, Bauer Media
AdvertisingGDPRPublisherTransparencyVideo