CCPA Compliance Framework Released for Public Comment; Rubicon Project Acquires RTK.io
by Mathew Broughton on 25th Oct 2019 in News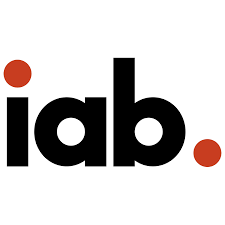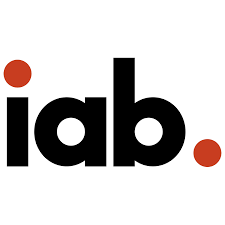 In this weekly segment, ExchangeWire sums up key industry updates on ad tech from around the European region – in this edition: IAB & IAB Tech Lab release CCPA Compliance Framework for public comment; Rubicon Project acquires RTK.io; Broadsign and AdQuick announce partnership; Merkle combines digital and customer analytics; and CMO Council publishes customer loyalty study.
IAB & IAB Tech Lab release CCPA Compliance Framework for public comment
IAB, the trade association for the digital media and marketing industries, and its affiliated standard-setting organisation, the IAB Technology Laboratory, today released for public comment the IAB California Consumer Privacy Act Compliance Framework for Publishers and Technology Companies to help digital publishers and their supply chain partners comply with California's data privacy legislation.
IAB and the IAB Tech Lab are asking publishers, technology intermediaries, ad agencies, brands, data companies, and all other participants in the digital advertising supply chain to provide input on the draft framework by November 5, 2019, after which the trade bodies intend to release a final version for companies to adopt before the California law takes effect on January 1, 2020.
The CCPA Compliance Framework was developed by the IAB Privacy and Compliance Unit, which over four months brought together more than 350 legal, public policy, and technical experts from publishers, agencies, brands, platforms, advertising technology companies, and law firms to craft a compliance mechanism that will advance consumers' privacy rights under the new California law, while enabling the tens of thousands of web publishers and intermediaries that comprise the open internet to continue to provide free advertising-supported content and services in the state.
CCPA was passed in June 2018 without public hearings. Its aim is to provide California consumers with greater transparency and control over how their personal information is collected, used, and sold. Earlier this month, California Attorney General Xavier Becerra released draft regulations to enable the legislation. Because of the law's complexity and lack of clarity, IAB member companies and other stakeholders asked the trade bureau and the Tech Lab to collaborate on a standardised solution that would help them comply with the law's provisions, even as those specifications continue to be revised.
"The IAB CCPA Compliance Framework is designed to help publishers protect consumers' privacy, while fueling the free internet," said Michael Hahn, Senior Vice President and General Counsel, IAB and IAB Tech Lab, who led the IAB Privacy and Compliance Unit working groups that designed the framework. "Hundreds of thousands of companies support their businesses with advertising on the internet, because it enables them to effectively reach new and existing customers at scale. Publishers bear the brunt of responsibility for compliance because of their direct relationship with consumers."
Rubicon Project acquires RTK.io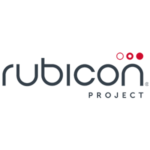 Rubicon Project, the global exchange for advertising, today announced the acquisition of RTK.io, a leading provider of tools and services that bring simplicity and control to header bidding for publishers.
RTK's solution is built on Prebid, the same open source framework as Demand Manager, the header bidding solution Rubicon Project launched in May 2019. RTK's technology and team enable Rubicon Project to extend its Demand Manager product portfolio and client base. In the coming months, the company plans to integrate the two solutions to address the growing needs of publishers globally. Rubicon Project acquired RTK in an all-cash transaction for USD$11m (£8.48m).
"RTK shares our commitment to open source and our passion for serving publishers with powerful tools and incredible client service," said Michael Barrett, President and CEO of Rubicon Project. "The company has a strong group of header bidding experts and Prebid developers that adds depth to our already great team. Together, we will accelerate our shared vision of helping publishers regain control of their monetisation and make quick, informed decisions to grow their businesses."
Broadsign and AdQuick announce partnership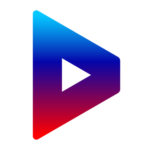 Broadsign, a leading digital out-of-home (DOOH) marketing platform, and AdQuick.com, the out of home (OOH) advertising software company backed by Reddit co-founder, Alexis Ohanian, have partnered to integrate the AdQuick platform with the Broadsign Reach SSP.
The integration allows media buyers to easily plan and execute hyper-targeted campaigns, giving them access to AdQuick proprietary audience intelligence data, and Broadsign's Reach APIs, which specify the audience per publisher and screen, in a single solution.
The integration supports programmatic private marketplace buying and open real-time bidding (RTB), enabling campaign budget to be spent only when the desired audience criteria is met. AdQuick customers will also be able to tap into triggers that respond to the weather, traffic and other conditions to launch even more contextual campaigns to maximise ROI.
"With this integration, AdQuick customers now have access to Broadsign's expansive publisher network of over 46,000 programmatically-enabled digital screens and it's another step in connecting the demand and supply side of DOOH to make it easy for our customers to execute a DOOH campaign," said Chris Gadek, VP Growth & Marketing of AdQuick. "When combined with our easy to use buying platform and proprietary audience intelligence data, this partnership will help bring the power of OOH to media buyers who may not have previously considered the medium."
Merkle combines digital and customer analytics
Merkle, a leading technology-enabled, data-driven performance marketing agency, has promoted Ben Gott to lead its rapidly expanding analytics practice across EMEA.
Merkle's mission is to enable orchestrated and valuable customer interactions across all marketing and service touchpoints. This can only be achieved through mastery of data, analytics and the customer identity. This in turn requires a mingling of skills from pure data science to experience professionals in the mar-tech integration industry.
Bringing together the existing analytics teams from Merkle's performance media agency and customer analytics business across EMEA, Gott's new role responds to the increasingly sophisticated and fast changing data and technology landscape. One where cloud computing, AI and automation are driving constant innovations in business performance and customer centricity. It places analytics at the centre of everything Merkle does, delivering material performance gains from marketing spend and the use of the data generated by some of the biggest brands across EMEA.
This newly integrated team will include: 150+ data scientists; 50+ engineers; and 500+ business analysts and strategists all dedicated to helping clients understand how to harness the data they have. It brings together an unrivalled depth and breadth of experience to offer Merkle's clients a full suite of data and analytics services; from data science and engineering to analytics-tech and data strategy consulting. Central to this drive is the core promise of cloud computing platforms to enable fast access to data with unlimited scale and a low-cost relative to legacy solutions. Merkle is partnering with key cloud focussed businesses to provide custom toolkits and analytics at scale for the Merkle and Dentsu client base.
CMO Council publishes customer loyalty study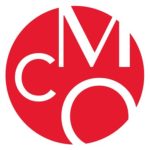 Organisations see dollar-signs – not people – when thinking of their customers according to a new study, Loyalty That Lasts: Evolving Growth Strategies to Activate Emotional Connections with Brands, released today by the Chief Marketing Officer (CMO) Council.
While marketers admit their future growth and success will rely on leveraging deeper relationships with customers, 43% surveyed by the CMO Council admit that their organisations identify "transactional" as being the top attribute and descriptor of their customers.
The unintended impact of this transactional view of the customer is only 11% of marketers are fully confident that their current engagement strategies will actually achieve their growth, profitability and engagement goals.
"What this research shows is that marketers are rightfully focused on ways to deepen their bonds with their customers, knowing that this bond can help crystalise customer behaviors and intentions while clearing a path to enriched engagement and more profitable long-term relationships," noted Liz Miller, SVP of Marketing at the CMO Council. "The only problem is that too many of these organisations are building relationships with line items and invoices, instead of the actual people behind the voice and the transaction."
Also in the news
- Impact announces discovery for finding, identifying, and authenticating influencers and other partners.
DOOHHeader BiddingOOHPerformanceTargeting