Tremor International Acquires Unruly; IAB UK Actions to Address ICO's RTB Concerns
by Mathew Broughton on 10th Jan 2020 in News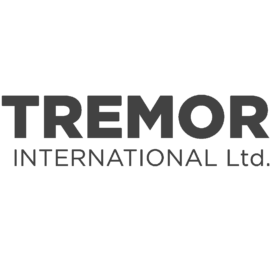 In this weekly segment, ExchangeWire sums up key industry updates on ad tech from around the European region – in this edition: Tremor International acquires Unruly; IAB UK sets out actions to address ICO's RTB concerns; PubMatic launches Identity Hub; S4Capital merges with Circus Marketing; Ebiquity acquires Digital Decisions.
Tremor International acquires Unruly
Tremor International Ltd has announced that it has reached an agreement with News Corp to acquire Unruly, News Corp's programmatic video marketplace.
The transaction is expected to be financially beneficial for both Tremor International and News Corp. News Corp is receiving 6.91% of Tremor International stock, subject to an 18-month lock up period and to certain adjustments, along with a total minimum revenue guarantee for News Corp of GBP £30m for the partnership.
The deal marks the start of a three-year partnership with News Corp which will equip Tremor with the exclusive right to sell outstream video on more than 50 News Corp titles in the UK, US and Australia. Tremor International will also benefit from Unruly's 2,000+ direct publisher integrations and unique demand relationships with the world's biggest advertisers.
Rebekah Brooks, UK CEO and Norm Johnston, CEO at Unruly, are intended to join the Board of Directors of Tremor International in the near future.
"With this deal, Unruly and the relationship with News Corp bolster Tremor International's supply side platform, giving us a global footprint and allowing us to more rapidly take our recently acquired RhythmOne offering to an international market," said Ofer Druker, CEO of Tremor International. "Unruly's positive brand awareness and the value it delivers to partners, including relationships with globally recognised media brands, will propel Tremor International's business, particularly in the European and APAC markets where Tremor will run its business under the Unruly brand."
IAB UK sets out actions to address ICO's RTB concerns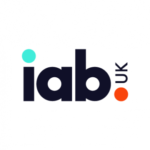 In response to the ICO's 'Update report into adtech and real time bidding', published in June 2019, IAB UK – the UK industry body for digital advertising – has set out a series of actions designed to help companies engaged in RTB to understand and meet their data protection and privacy compliance obligations in practice.
The ICO's report summarised the findings of its review of the use of personal data in the real-time bidding process in terms of the relevant provisions of the GDPR and ePrivacy legislation. Following its publication, the regulator announced a six month period for further industry engagement and for the industry to respond to its findings.
This process has been led by IAB UK and its members, along with IAB Europe and IAB Tech Lab where appropriate. As a result, IAB UK has committed to a series of actions on six key issues raised in the 'Update report', to help improve standards of compliance. These are summarised as follows:
1. Data security: IAB UK will develop good practice guidance covering security, data minimisation and data retention, and work with IAB Europe to explore how the requirements in the Transparency and Consent Framework (TCF) policies could be enhanced to support such good practice.
2. Special category data: A range of actions to be taken, including developing UK-focused guidance on the Content Taxonomy, education for the industry on special category data restrictions and requirements (developed with other relevant trade bodies, particularly on the buy-side), and work to identify potential controls to minimise risks arising from the content of referred URLs in bid requests.
3. Reliance on legitimate interests for cookies: IAB UK is committed to educating its members on the consent requirements of UK ePrivacy regulations, with reference to the ICO's current cookie guidance, and promoting the use of the TCF, where appropriate, for obtaining this consent in a compliant way.
4. Legitimate interests assessments (LIAs): IAB UK will educate its members on LIA requirements, taking into account the outcomes of a joint (ICO/IAB Europe/IAB UK) review of anonymised example LIAs, and work with IAB Europe to develop resources to support companies to meet these requirements in practice.
5. Data Protection Impact Assessment (DPIAs): IAB UK will educate members on DPIA requirements and encourage them to review their processing operations in light of the ICO's existing guidance. It will also identify whether additional guidance is needed for the industry, and work with other relevant trade bodies as they develop their own DPIA approaches and guidance.
6. Transparency and fairness of information provided to consumers: IAB UK will engage with IAB Europe on the outcomes of ongoing discussions about potential changes to TCF policies with respect to Consent Management Provider user interfaces, and then decide on any further action.
Simon McDougall, the ICO's Executive Director for Technology and Innovation, said: "Our Update report documented our concerns with how personal data is processed using RTB, and our subsequent engagement work with the adtech industry has largely validated these concerns. We're very pleased with the engagement we've had so far and, while we still have a long way to go, we're optimistic that an industry-led solution is possible. We look forward to continuing our constructive discussions with the IAB and the industry as it implements the proposals made."
PubMatic launches Identity Hub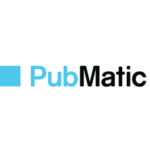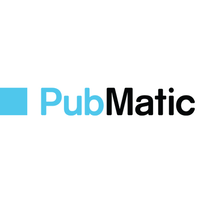 Premium digital advertising technology company, PubMatic, today announced the launch of the PubMatic Identity Hub, an enterprise, ID-agnostic identity management solution. Identity Hub extends Prebid's open-source User ID module, making it easier for publishers to monetise programmatically and ensure buyers can recognise and bid on their desired audiences as third-party cookies become more restricted.
The increase of consumer privacy regulations and reactions from tech platforms to block the usage of third-party cookies has caused audience addressability to erode. This has major implications across the industry, reducing publishers' revenue from digital advertising and limiting buyers' campaign performance and return on ad spend. Against this landscape, the digital advertising ecosystem is scrambling to find solutions to these challenges.
"As the digital advertising ecosystem urgently looks for consumer-friendly audience addressability solutions, the rapid expansion of ID choices is creating growing complexity. Buyers and publishers need less confusion, not more," explained Ankur Srivastava, director of product management at PubMatic. "By extending the leading open-source code from Prebid, PubMatic's Identity Hub addresses this challenge by simplifying the use of multiple IDs in an intuitive, easy-to-manage solution."
Identity Hub is a software management layer built on top of Prebid's User ID module that allows publishers to quickly and seamlessly support multiple IDs for each ad impression, thereby ensuring that buyers can recognise the publisher's audience and bid more on its inventory, maximising publisher revenue and buyer campaign performance. With Identity Hub, publishers can:
– Leverage any existing and future Prebid User ID module integration, including over ten major partner IDs such as IAB DigiTrust, The Trade Desk Unified ID, ID5, and LiveIntent.
– Manage implementation and configuration of partner IDs through an intuitive UI, without the need for valuable developer resources.
– Track the incremental value of each partner ID with built-in analytics and reporting.
– Increase programmatic ad revenue by ensuring digital ad buyers can recognise the publisher's audience and bid higher for inventory.
S4Capital merges with Circus Marketing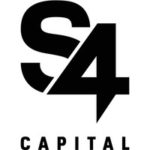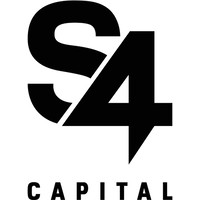 S4Capital plc, the new age digital advertising and marketing services company, has announced that its global content practice, built around MediaMonks, has agreed to merge with the fully integrated digital agency Circus Marketing ("Circus").
In Latin America, the move follows last year's merger of MightyHive, S4Capital's programmatic practice, with Brazil-based consulting firm ProgMedia to further enhance its programmatic capabilities.
With Circus on board, S4Capital will further strengthen its content expertise and position in the LatAm region through the addition of projected revenues of USD$38m (£29m) and gross profit of USD$20m in 2019 (up 21% and 25% respectively on 2018) and 350 professionals, working collaboratively as one team across eight locations in Mexico, Brazil, Argentina, Colombia, Costa Rica, Chile, Los Angeles in the United States and into Spain for the first time.
Formed in 2005 and headquartered in Mexico City, Circus is a purely digital agency that creates content strategies and high impact campaigns for the world's top new economy brands. It counts Netflix, Spotify, Google, Facebook, Uber and others among the clients on its A-list roster.
Sir Martin Sorrell, Executive Chairman S4Capital: "Bruno Lambertini, Ignacio Liaudat and Luis Alonso and their colleagues at Circus share our vision of focusing on purely digital content, unencumbered by analogue baggage. Circus also embraces our data-driven holy trinity model and embodies faster, better, cheaper or speed, quality and value. They are buying into our unitary model, combining seamlessly with our content and programmatic practices."
S4Capital also confirms that trading for the first 11 months and expectations for December continue in line with market expectations, with like-for-like revenue and gross profit growth well in excess of 40% and EBITDA margins improving significantly in the second half as flagged at the half-year. Full year results for 2019 will be announced on 18 March 2020 and a capital markets day will be held in Amsterdam on 21 April 2020.
Ebiquity acquires Digital Decisions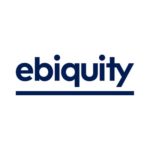 Ebiquity plc, a leading independent marketing and media consultancy, has announced the acquisition of Digital Decisions, a digital media monitoring and optimisation service, for an initial consideration of €700,000 (£593,000). The acquisition is highly complementary to Ebiquity's Media division and will enhance the services that it offers to its global client base.
Launched in 2017, Digital Decisions provides 'Source Data Monitoring' – an innovative solution that helps global advertisers to monitor and optimise their digital marketing and media spend. This service enables brands to improve transparency and buying performance throughout the digital media supply chain, across multiple geographies and buying platforms. Digital Decisions has developed the capability, through automated data processing, for brands to efficiently and regularly review billions of dollars in digital media investments.
The acquisition is structured on an earn-out basis, with an up-front cash purchase of 100% of Digital Decisions' shares to be followed by two tranches of deferred consideration. The first will be based on Digital Decisions' performance in 2020 and the second on the average for 2021 and 2022. The final deferred consideration payment will be paid in a mix of cash and Ebiquity plc shares, to be determined by Ebiquity.
Ebiquity is acquiring the Digital Decisions' shares from Cosimo Capital B.V. (55%) and Stichting Administratiekantoor Pinnacle Invest (45%), both firms owned and controlled by Ruben Schreurs, Founder and CEO of Digital Decisions. For the 18-month period to 31 December 2018 (its first financial period), Digital Decisions reported revenue of €419,000 (£355,200), profit before tax of €118,000 (£100,000) and as at 31 December 2018 had gross assets of €151,000 (£128,000).
Alan Newman, Ebiquity's interim CEO, said, "Digital Decisions aligns perfectly with Ebiquity's value proposition to clients and further strengthens our digital media advisory services. Its team has developed a market-leading, purpose-built media transparency and accountability solution to help brands evaluate and build trust in their digital ecosystems. We are confident that Ebiquity's global network and client base will help Digital Decisions rapidly to scale internationally"
Also in the news
– DoubleVerify launches Authentic Performance
– Anzu.io announces exclusive partnership with Vivid Games
– Primis goes live with intuitive new publisher dashboard