Global Announces Launch of DAX Across Outdoor and Audio; Finecast's Addressable TV Services Verified by PwC
by Mathew Broughton on 17th Jan 2020 in News
In this weekly segment, ExchangeWire sums up key industry updates on ad tech from around the European region – in this edition: Global announces launch of DAX across outdoor and audio; Finecast's addressable TV services verified by PwC; Infosum partners with zeotap; Broadsign and TPS announce partnership.
Global announces launch of DAX across outdoor and audio
Global, the Media and Entertainment group, has announced that DAX, its digital audio advertising product, will be available to digital outdoor advertisers from February 2020.
Global, one of the UK's largest media owners, announced their move into programmatic outdoor advertising with the introduction of digital outdoor through DAX. This latest move gives advertisers the ability to buy digital outdoor campaigns through demand side platforms (DSP), as they are already able to do with other programmatic media such as audio and video.
Demand side platform (DSP) launch partners include The Trade Desk, Vistar Media, Mediamath and Hivestack, with more to be announced in the coming months.
This move brings together Global's significant outdoor portfolio alongside its market leading radio and entertainment business and will give advertisers access to Global's digital outdoor and digital audio inventory, in one programmatic platform. Advertisers can integrate their programmatic audio and outdoor buying in areas such as geo location targeting.
In addition, in the same way that DAX represents 238 publisher brands within the audio sector – including ITV, Sky and Telegraph Media Group – Global also announced that a group of third-party outdoor media owners will be putting inventory into DAX. Admedia, Elonex and All City Media Solutions, have already signed up as digital outdoor inventory partners on DAX.
Ollie Deane, Director of Commercial Digital at Global said: "We launched DAX back in 2014 to enable advertisers to reach their audience while they listen to the world's most loved audio content. It's growth since then has been down to advertisers using a variety of data sets and programmatic technology to accurately target audiences and measure the outcome. Today we're announcing that we're bringing this innovation to digital outdoor. Our launch product will enable advertisers to buy through their DSP and we will introduce new and unique targeting and measurement products as the platform grows."
Finecast's addressable TV services verified by PwC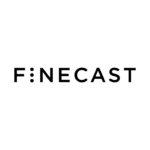 Finecast and PwC has announced that PwC has completed an audit of Finecast's delivery and reporting of omnichannel addressable TV campaigns in the UK. WPP's GroupM launched Finecast in the UK in September 2017 to deliver precision and accountability to advanced television, helping marketers to continue reaching high-value TV audiences as viewing behaviours rapidly evolve.
Finecast is the first addressable TV advertising service provider to complete an external audit of their supply chain, delivery and reporting, fulfilling the company's commitment to quality operations and accountability in the emerging addressable TV advertising ecosystem. Measured over three months, ending on the 31st July 2019, the audit covered Finecast's delivery of addressable TV campaigns across the company's broad array of content partners.
"Advertisers have long relied on television to build their brands and sell their products, and they need trustworthy partners to help navigate the modern TV environment where linear TV viewing is declining, and viewing is fragmenting across a growing universe of on demand platforms," said Harry Harcus, UK Managing Director, Finecast. "Given ongoing concerns about the transparency, brand safety and integrity of the digital advertising supply chain, it's important that advertisers have confidence in TV as it moves into an online environment. This audit reflects Finecast's commitment to upholding quality addressable TV campaigns for our growing client base."
PwC's audit was conducted in accordance with the assurance standard ISAE 3000 issued by the International Auditing and Assurance Standards Board.
Sam Tomlinson, Partner and leader of PwC's Media Insight & Assurance team, added "Finecast's methodology sets out their process for campaign planning and set up, audience activation, delivery, measurement and reporting of UK addressable TV advertising campaigns across its TV and All Screen products. This process has now been subject to independent audit by us at PwC. Across all media types, there is an increased demand from advertisers for verified data to justify their marketing spend, to which Finecast has proactively responded."
Infosum partners with zeotap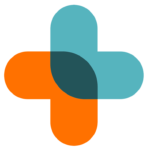 InfoSum, the first-party data platform has announced a partnership with global deterministic identity and data platform zeotap. The collaboration will enable brands to make the most out of their first-party data for more effective marketing – thanks to the combination of InfoSum's privacy-safe platform and zeotap's deterministic identity and customer data attributes.
Following the introduction of stricter data privacy legislation in the EU – and the impending arrival of similar laws in the US in 2020 – together with web browser restrictions, data gathering and consent for the purposes of targeted advertising has become difficult. Brands are increasingly finding it challenging to share their first-party data with a third-party due to additional compliance requirements. InfoSum and zeotap are joining forces to offer brands a complete solution that will enable better data connection and analysis, for improved marketing results.
Richard Foster, Chief Revenue Officer at InfoSum, commented: "With Zeotap as a leading deterministic onboarding and data partner, we will be able to go to market with a complete end-to-end first-party data solution that's accurate, fast and straightforward to use, and which lowers the compliance burden for brands because they never lose control of their data."
Broadsign and TPS announce partnership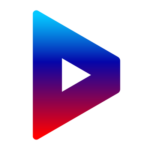 Broadsign, a leading digital out-of-home (DOOH) marketing platform, and cross-border dynamic outdoor advertising platform TPS Engage have announced the integration of the Broadsign Reach supply-side-platform (SSP) and the TPS Engage demand-side platform (DSP).
The new partnership extends the international digital screen inventory programmatically available via TPS Engage's DSP. It helps media buyers automate contextual ad purchases that target the right audience at the right time and place. This is done via TPS Engage's partnerships with audience recognition software providers, tapping into advertisers' imported data feeds, and by using pre-defined triggers like time of day, weather or other relevant conditions to inform where and when a given ad will run.
"Programmatic is the future of digital-out-of-home, and we're rapidly evolving our platform to not only bring more dynamic inventory to media buyers, but also to give publishers a way to attract new buyers," shared Bogdan Savonea, CEO at TPS Engage. "Partnering with Broadsign is a natural progression for our platform and a move that will bring more value to DOOH buyers and publishers alike."
"The power of DOOH advertising is readily apparent in the medium's continued performance gains. Our mission is to continue making DOOH more accessible to buyers looking to take advantage of all it has to offer while helping publishers better tap into this growing pool of buyers," shared Adam Green, SVP and GM of Broadsign Reach. "Integrating Broadsign Reach with platforms like TPS Engage helps us achieve both these goals."
Also in the News
– Silverbullet: In-House data skills improving but poor management costing millions