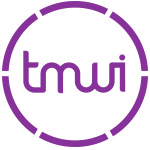 tmwi, a leading innovator in data and marketing, today announced that they achieved a significant double win in the FMCG and Best B2C categories at The Drum Search Awards 2020 for their work with Purina, a subsidiary of Nestlé. The Drum Search Awards recognise the most innovative, creative and effective search campaigns in the industry. 
tmwi continues to lead in areas of data and marketing with the 'factory' based in Stratford-upon-Avon and development and platform hubs across the UK and Europe.
Constantly evolving traditional digital strategies using latest data and media technologies, tmwi built and executed a comprehensive, data-led aligned content marketing plan which doubled organic search traffic for Nestlé's global brand Purina. 
Through a comprehensive strategy of merging data analysis, audience insight, content auditing and keyword analysis, tmwi identified a strong brand opportunity to reach consumers looking for professional level dog and cat related advice and support. This enabled the brand to build a genuine partnership with a wide spectrum of potential consumers giving real added value and connecting the brand with pet-owners often for the lifetime of their pets.
tmwi utilised many of its media platforms to analyse the search volumes and keyword trends, to understand what the pertinent questions were about the life stages of pet ownership. Aligning this with Purina's CRM team, they built out new content programmes which involved audience profiling to understand the audience's needs, and respond with content created to match. The results engaged the audience, put the brand in front of new users, including those utilising voice search and doubled organic traffic levels to the site.
"My thanks to tmwi who have not only helped us reach, but surpass, our targets with outstanding performance this year, but also bring a level of innovative thinking and flexibility in their approach which has really helped us maximize our opportunities, " says Martina McHowat, Brand Experience Lead at Nestlé Purina UK.  "With multiple concurrent projects running at the same time for us, they always go above and beyond to manage the day-to-day and long-term strategic thinking. Their client relationship management and ability to deliver reliably and within often short timeframes make them a core and valued presence in our digital conversations and activities."
"To win not one but two important awards at The Drum Search Awards with Nestlé is testimony to our strategy of 'effective innovation' whilst recognising that building strong working partnerships and clear KPI led strategies delivers results. Nestlé Purina UK's inquiring and supportive culture empowered us to create a unique bespoke strategy using our platforms to identify then align their audiences and content programmes which was crucial to generating the outstanding result," says James Leonard, Director of Digital Activation, tmwi. Chris Phillips, MD, tmwi went on to say: "The awards recognise that outstanding data led marketing solutions, industry experts and strong working relationships do deliver effective innovation and outstanding results."

tmwi
tmwi is an award-winning marketing agency that specialises in the application of bespoke data, creative and technology services to drive long-term business success. Activating brand data, tmwi's agile team builds and executes scalable marketing pla…
TagsAd TechAwardsBrandsDataMarketing