White Bullet Expands Tech and AI Team across EMEA
by ExchangeWire PressBox on 27th Jul 2020 in News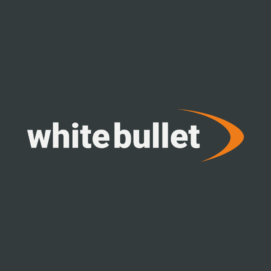 White Bullet Solutions, the digital marketing transparency experts today announced they have significantly increased their team of technology specialists. The increased team of technology experts will enhance the depth of knowledge and expertise in machine learning, video advertising, app/OTT advertising and piracy. 
White Bullet has recently called on a high level investigation into digital Intellectual Property (IP) crime after Europol released the findings of its study into physical IP theft.
White Bullet, who specialise in content protection, use data to track illegal online activity and directly help brands with their advertising campaign safety. They are building out their technology and AI offerings in the mobile app, Connected TV and OTT space.
This has been in response to client demand in video advertising compliance and to an increase by brands to ensure safety and transparency of their ad spend.
"We are excited to have doubled our team of data scientists and AI experts and welcome experts who have previously held AI and data scientist roles at companies like Bank of America and Mail Online, " said Peter Szyszko, CEO  at White Bullet Solutions.
He continued: "Increasing our team of tech specialists to work closely with the industry, government and police will enable us to deliver safety and transparency across digital, mobile and OTT advertising. The Home Office estimates that the social and economic cost of organised IP crime to the UK stands at £570m and IP crime is known to support the activities of organised criminal gangs. It needs a concerted effort by the industry to reduce this and at the same time, protect brands reputation and spend."

White Bullet
Founded in 2012 by a leadership team of experienced intellectual property lawyers from the media and advertising industries, White Bullet offers companies IP risk protection, brand safety and full transparency on their advertising placement and digit…
TagsAd TechBrand SafetyEMEAOTTTransparency