Google Pledges $1bn to News Publishers for News Showcase; WFA Reports Fall in Paused Ad Spend
by Grace Dillon on 9th Oct 2020 in News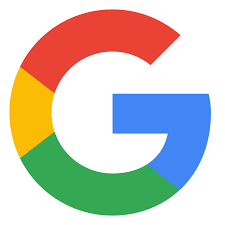 In this weekly segment, ExchangeWire sums up key industry updates in ad tech from around the globe. In this edition: Google pledges to pay news publishers $1bn for their content; the WFA reports a decrease in the number of companies pausing ad spend; the US House of Representatives calls for big tech to be broken up; and the chief of the EU Commission says she will look at imposing more injunctions to resolve antitrust cases.
Tech behemoth Google has announced that it intends to pay news publishers USD $1bn (£772.5m) in licensing fees over the next 3 years. The arrangement forms part of the company's plans for Google News Showcase, an extension of its current licensing program that aims to offer a "different kind of online news experience" by enabling the search giant to provide readers with curated news content.
The plans were announced in a blog post published by Google CEO Sundar Pichai last Thursday (1st October). Outlining some of the details of the new tool, Pichai revealed that News Showcase will feature news via "story panels", which will enable publishers to provide more information on stories prior to reading. The "panels" will be available on Google News on Android, with roll-out to iOS and Google Discover and Search expected to follow soon after.
Google News Showcase was launched in Brazil and Germany at the end of last week, with the company stating it plans to bring the feature to other countries within a matter of months. The Alphabet-owned firm has struck deals with over 200 publishers across the globe, including news outlets in Argentina, Australia, Canada, and the UK.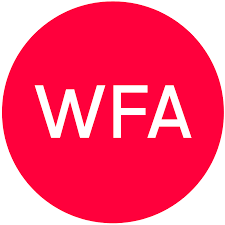 A report by the World Federation of Advertisers (WFA) has found that fewer than half of international companies are opting to postpone planned media spend. The industry body's latest Crisis Response Tracker reports that 46% of companies announced that they plan to hold off on marketing spend at the start of September, half of that reported in June, when a staggering 92% confirmed they would delay campaigns.
Whilst a significant proportion of multinationals still intend to postpone spend, the Tracker also found that most of these companies are opting to delay their campaigns for shorter periods. Only 13% of those surveyed intended to postpone spend by 1-2 months, a notable fall from 34% in June.
Despite most marketers still feeling either neutral or pessimistic about the current state of the market and its prospects over the next 6 months, optimism is growing tentatively. 21% report having a positive outlook on the current landscape, up from just 8% in June. However, hope for the next 6 months dipped slightly, falling from 27% in June to 23% in September.
WFA CEO Stephen Loerke described the findings as evidence of "some green shoots of recovery" but warned that "it's unlikely we'll be moving to 'business as usual' anytime soon."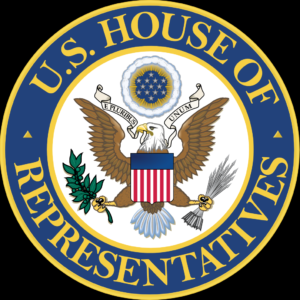 The United States House of Representatives antitrust subcommittee has concluded its investigation into the monopolistic practices of the big tech firms, namely Google, Facebook, Amazon, and Apple, deeming that the behemoths are guilty of "gatekeeping" to the detriment of independent third-party companies and consumers. Apple and Amazon have been accused of a conflict of interest in their roles as both marketplace operators and sellers on their respective platforms, while the members ascertained that Facebook has monopolised advertising across the social networking market, while also using its data to identify competitors chiefly Instagram and WhatsApp, and neutralise them through acquisition.
Meanwhile, the bipartisan group has taken aim at Google across its holdings in ad tech, search, and mobile data. In summary (takes deep breath), the subcommittee has identified Google as having a stranglehold on its Play Store app platform; maintaining a conflict of interest with its holdings across the ad tech ecosystem; siphoning traffic from third-party sites by scraping their content and displaying it in search results; artificially boosting the search results placement of its owned properties such as Froogle; and leveraging user profiles built from Android device data to an advantage over third-parties forbidden to access such data (the latter being all the more pertinent given its vehemence against fingerprinting prior to the shuttering of third-party cookies on its Chrome browser).
The committee concludes the report with a number of recommendations, including the strengthening and enforcement of existing antitrust laws, as well as the "structural separation" (read breakup) of the big tech companies where appropriate.
For further details on how the report pertains to Apple's and Google's control over their respective app stores, please read coverage on ExchangeWire's sister publication, TheGamingEconomy, here.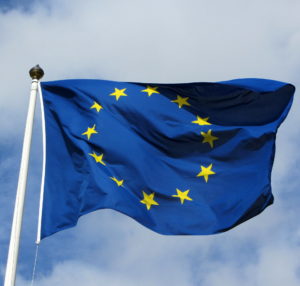 The European Union's leading competition official, Margarethe Vestager, has stated that she will pursue using more injunctions in order to crack down on anticompetitive behaviour. The announcement comes after the European Commission successfully completed an antitrust probe against US chip maker Broadcom.
A settlement was reached after Vestager imposed an injunction known as "interim measures", which ordered Broadcom to cease operations in the areas under investigation until the probe was completed. The injunction had been unused since 2001, with the EU's competitions chief electing to revive the measures just a year before the Broadcom probe.
Having resolved the Broadcom case in under a year, Vestager has indicated that she will use the injunction to speed up the Commission's investigations into anticompetitive practices carried out by other companies.
"Effective competition may not always be best achieved by imposing fines," said Vestager. "Interim measures prevent irreparable harm from happening while the Commission in investigating the case."
This move could have significant consequences for the Big Four tech firms, which are currently under investigation by the EU Commission over antitrust violations. Whilst fines have proved ineffective in curbing their dominance, ordering them to suspend their operations could be what the Commission needs to get GAFA to take heed and reform.
Also in the news
– The New Marketing Era: Will Marketers Use Multiple ID Solutions?
– Lean Digital's Tom Obafemi on Indian Tech vs. Google, LUMA Q3 Report, and Instagram's Reels
– The 'Great Fragmentation' is Here: A Glorious Opportunity for the Industry & Investors
– Benjamin Masse on Changes in the Audio Programmatic Space
– Hate the Player and the Game: How Big Tech Use Their Infrastructure to Stifle Competition