US House Calls for Big Tech Breakup; Jellyfish Acquires Reamp & San Pancho
by Mathew Broughton on 7th Oct 2020 in News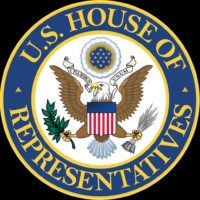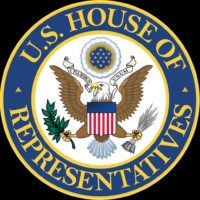 In today's ExchangeWire news digest: US House calls for big tech breakup; Jellyfish acquires Reamp and San Pancho; and Reliance calls off Viacom-18 merger with Sony.
US House calls for breakup of big tech
The United States House of Representatives antitrust subcommittee has concluded its investigation into the monopolistic practices of the big tech firms, namely Google, Facebook, Amazon, and Apple, deeming that the behemoths are guilty of "gatekeeping" to the detriment of independent third-party companies and consumers. Apple and Amazon have been accused of a conflict of interest in their roles as both marketplace operators and sellers on their respective platforms, while the members ascertained that Facebook has monopolised advertising across the social networking market, while also using its data to identify competitors chiefly Instagram and WhatsApp, and neutralise them through acquisition.
Meanwhile, the bipartisan group has taken aim at Google across its holdings in ad tech, search, and mobile data. In summary (takes deep breath), the subcommittee has identified Google as having a stranglehold on its Play Store app platform; maintaining a conflict of interest with its holdings across the ad tech ecosystem; siphoning traffic from third-party sites by scraping their content and displaying it in search results; artificially boosting the search results placement of its owned properties such as Froogle; and leveraging user profiles built from Android device data to an advantage over third-parties forbidden to access such data (the latter being all the more pertinent given its vehemence against fingerprinting prior to the shuttering of third-party cookies on its Chrome browser).
The committee concludes the report with a number of recommendations, including the strengthening and enforcement of existing antitrust laws, as well as the "structural separation" (read breakup) of the big tech companies where appropriate.
The report reads, "To put it simply, companies that once were scrappy, underdog startups that challenged the status quo have become the kinds of monopolies we last saw in the era of oil barons and railroad tycoons. Although these firms have delivered clear benefits to society, the dominance of Amazon, Apple, Facebook, and Google has come at a price. These firms typically run the marketplace while also competing in it - a position that enables them to write one set of rules for others, while they play by another, or to engage in a form of their own private quasi regulation that is unaccountable to anyone but themselves."
Specifically on its dominance in the ad tech market, the subcommittee members write, "With a sizable share in the ad exchange market, ad intermediary market, and as a leading supplier of ad space, Google simultaneously acts on behalf of publishers and advertisers, while also trading for itself—a set of conflicting interests that market participants say enable Google to favour itself and create significant information asymmetries from which Google benefits."
For further details on how the report pertains to Apple's and Google's control over their respective app stores, please read coverage on ExchangeWire's sister publication, TheGamingEconomy, here.
Jellyfish acquires Reamp and San Pancho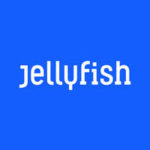 London-based digital agency Jellyfish has announced the acquisition of two Latin American firms, Reamp (Brazil) and San Pancho (Mexico and Colombia), as it seeks to expand its presence in the region. Reamp offers end-to-end programmatic solutions, while Mexico City-based San Pancho specialises in digital marketing and analytics. The dual acquisition adds a combined 150 employees to Jellyfish's team of 1,400, while Reamp and San Pancho will be rebranded as Jellyfish Brazil and Jellyfish Mexico respectively. The acquisitions follows that of Social Life in December last year, itself coming shortly after a strategic investment from Fimalac Group in November last year, which valued the agency at approximately £500m.
Rob Pierre, CEO of Jellyfish, commented, "As we continue to expand into the Latin America market, Reamp and San Pancho are crucial assets for the team in our quest to deliver digital transformation on a global scale. Both companies share the same core values as Jellyfish, have strong partnerships with Google and offer unparalleled expertise, which made joining forces an unequivocal fit. In the last 15 years, we've made a commitment to ourselves and the industry to embrace new ways of doing things, which is why we're continually focused on sharpening and improving our operations, processes and our results. Our mission is to ensure that our clients have the resources needed to fully embrace digital transformation and reach heights they never imagined possible."
Reliance calls off Viacom18 merger with Sony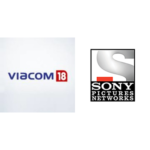 Reliance Industries Ltd. has called off the merger of its Viacom18 Media Pvt. Ltd. entertainment business with Sony Pictures Networks India, following a strategic rejigging of its plans to focus more on digital content creation. Following the recent success of its OTT partnerships with the likes of Netflix and Disney+, Reliance executives reportedly deemed it necessary to retain management control over the digital operations of Viacom18, as well as no longer needing Sony to bolster its content pipeline, according to internal sources speaking to Bloomberg Quint.
Prior to calling off the merger, unconfirmed reports have indicated that Reliance requested to alter the agreement to give it control over the combined Viacom18-Sony entity, which the Japanese conglomerate did not agree to.
Ad TechAgencyAPACIndiaLATAMM&ANorth AmericaOTTTVUS