Digital Marketing Agency Croud Expands Senior Management with Two New Key Hires
by ExchangeWire PressBox on 9th Dec 2020 in News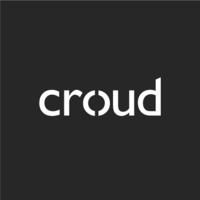 Global digital marketing agency Croud today announces two new key hires for the business, appointing David Thompson as its new chief technology officer, and Sophie Wooller as director of digital transformation for the agency's in-housing division Serpico by Croud. Wooller's position is a newly created role for the Serpico business. 
Founded in 2011, Croud is proud to partner with clients such as Vans, IWG, AXA IM, and The North Face – leading media strategy, performance marketing and digital experiences. Serpico is a standalone division of Croud Inc Ltd, with a dedicated team and single-minded focus on delivering world-class in-housing.
Wooller was most recently head of UK at The Programmatic Advisory, and prior to this she ran data and technology products and services at iProspect, and worked on the global Dentsu Aegis business strategy team. Wooller will be responsible for spearheading the development of Serpico by Croud, which launched in May 2019 and recently published research which found that half of UK marketers plan to in-house digital capabilities as a result of the COVID-19 pandemic.
Thompson's almost three-decade-long career in technology spans the media, healthcare, mobile, transport, and aero-military industries, where he held senior positions at large corporates including NXP and Hewlett Packard, as well as board-level and CXO positions in start-up organisations. Thompson has also founded two VC-backed product and media companies, conducting business throughout Europe, Australia, the US and Japan.
The two hires are key to Croud's continued investment in technology, data and in-housing, following a £30m investment from LDC in November 2019 and other senior appointments earlier in the year.
Ben Knight, chief strategy officer and co-founder of Croud, said of the appointments:"We are delighted to welcome both Sophie and David to the Croud team, and are confident in the diverse and strong skill sets both of them will bring to their respective teams. We are a technology-focused business, and David's extensive legacy in tech will serve us well as we continue to expand and grow. Another key area of growth for the business is our in-housing division, Serpico by Croud, which Sophie will be instrumental in driving, and we look forward to seeing how she will help to enhance this offering for our current and new clients."
Sophie Wooller said: "I'm excited to take Serpico by Croud to the next level, using my experience in a wide range of digital disciplines to help brands on their in-housing journeys – whether they are looking for training and consultancy, or access to on-demand talent in order to effectively manage the peaks and troughs of demand that we have seen exemplified this year."
David Thompson said: "Croud has proven itself to be forward thinking when it comes to technology, even building its own proprietary tech platform – Croud Control – to manage its network of 2,500 Croudies. I'm looking forward to building on and guiding the technical direction of the agency as we invest even more heavily into the technology and data solutions, and advancing the way both the agency and our in-housing business Serpico operate."
Ad TechAppointmentDigital MarketingTechnologyUK