ShowHeroes, leader européen de la vidéo digitale, crée ShowHeroes Group et annonce l'acquisition de l'Italien Viralize
by ExchangeWire PressBox on 17th Dec 2020 in News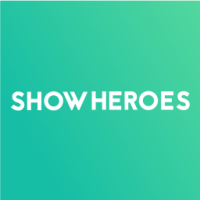 ShowHeroes, leader européen indépendant de solutions vidéo digitales pour les éditeurs et annonceurs, crée la marque ombrelle ShowHeroes Group. La nouvelle entité regroupe six marques et solutions. Parmi les dernières acquisitions du groupe figure l'Italien Viralize, leader de la publicité vidéo numérique en Europe du Sud. Le groupe réalise cette année une croissance record.
ShowHeroes Group intègre désormais six entités, après l'acquisition en 2020 de Streamads (Pays-Bas) et Viralize (Italie).
Dernière acquisition en date de ShowHeroes, Viralize est spécialisée dans la publicité vidéo en mode Saas, pour les éditeurs numériques de petite et moyenne taille en Europe. L'équipe de Viralize, basée à Milan, restera en place et sera renforcée dans les prochains mois. De même, au sein de ShowHeroes Group, toutes les entités existantes seront conservées. Le groupe termine l'année sur une croissance record, puisque son chiffre d'affaires a été multiplié par 5 en 2020. Il dépasse désormais 30 millions d'euros.
Ilhan Zengin, PDG et fondateur du groupe ShowHeroes, commente: "ShowHeroes a été fondé il y a tout juste quatre ans. Depuis, notre équipe est passée de 5 à 160 personnes, et nous avons développé 15 implantations dans 9 pays. Et avec Viralize, nous avons repris, pour la deuxième fois, une entreprise leader sur son marché. Créer un groupe nous permet aujourd'hui de regrouper et de structurer l'ensemble de nos offres, tout en gardant des marques distinctes."
En France, ShowHeroes est dirigé par Jean-Philippe Caste. "L'année a été très contrastée sur notre marché, explique-t-il. Mais globalement nous enregistrons, comme les autres pays, un intérêt marqué des annonceurs et éditeurs pour nos solutions, qui apportent une forte innovation dans la publicité digitale. Nous étoffons d'ailleurs notre équipe en France, en recrutant des talents aussi bien dans le domaine de la technologie programmatique que dans celui du développement commercial."
Le groupe ShowHeroes
ShowHeroes Group est le groupe européen le plus innovant dans le domaine des technologies et des médias numériques, notamment dans le domaine de la vidéo. À ce jour, il regroupe
● ShowHeroes, un fournisseur leader et indépendant de solutions vidéo instream pour les éditeurs et annonceurs premium en Europe, qui s'appuie sur la technologie et le contenu sémantiques.
● ShowHeroes Studios, producteur de vidéo éditoriale et publicitaire à grande échelle.
● Viralize, une solution SaaS de monétisation de l'offre et du rendement multiformat pour les éditeurs numériques de petite et moyenne taille en Europe.
● Union Media, un partenaire stratégique pour les grandes plates-formes d'achat programmatique, formé grâce à un joint venture entre quatre sociétés vidéo, dirigé par ShowHeroes Group.
● The Digital Distillery, un format exclusif d'événement et de plateforme de contenu.
● Garage, un laboratoire d'innovation numérique qui explore les synergies entre la vidéo, le contenu, le SaaS et la publicité.
ShowHeroes Group a été fondé par llhan Zengin, Mario Tiedemann et Dennis Kirschner. Le groupe
opère dans plus de 15 bureaux internationaux, dont Berlin, Hambourg, Düsseldorf, Francfort, Riga, Moscou, Saint-Pétersbourg, Amsterdam, Vienne, Paris, Londres, Milan, Florence, Rome et Madrid. L'entreprise emploie environ 160 personnes. Pour plus d'informations : https://showheroes-group.com

ShowHeroes Group
ShowHeroes Group is Europe's most innovative digital tech and media group with a focus on video. Brands operating under the group's umbrella include: ShowHeroes, ShowHeroes Studios, Union Media, The Digital Distillery and Garage….
TagsDigital MarketingM&APublisherVideo