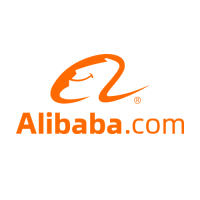 In this weekly segment, ExchangeWire sums up key industry updates in ad tech from around the globe. In this edition: the Chinese Communist Party launches an antitrust investigation into Alibaba; S4 Capital acquires 2 new agencies with plans to merge them with MediaMonks and MightyHive; ViacomCBS reaches a deal with Hulu+ to carry its cable networks; and Twitter acquires social podcast app Breaker.
China's State Administration for Market Regulation (SAMR) has launched an investigation into one of the country's leading companies, Alibaba. The probe, announced on 24th December 2020, focuses on allegations that the firm used anticompetitive practices to maintain its dominant market position.
The case is not Alibaba's first brush with the country's market regulators – the firm had previously been cautioned for allegedly forcing merchants to enter into exclusive deals which forbade them from using rival platforms, and had been issued with a fine earlier last month for conducting deals without official approval.
The probe, which is understood to have extended to include Alibaba's fintech spin-off Ant Group, comes as a result of more intense scrutiny from Chinese authorities into Big Tech companies. The country's leaders have reportedly become increasingly concerned with the power that firms such as Alibaba and holdings giant Tencent have amassed, having become integral parts of the everyday lives of millions of Chinese citizens.
As a tech leader, China's decision to clampdown on large tech firms could set a precedent for incumbent and emerging firms alike. Whether this will prove beneficial or damaging to China's place on the global tech stage remains to be seen.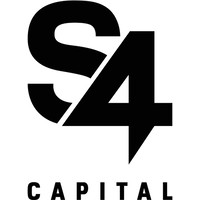 S4 Capital has published a statement outlining its strategy for the coming year. In its "Post-Brexit Combinations and Trading Statement" the firm reveals that two of its subsidiaries will merge with two independent agencies to create two new combined entities – S4's creative digital content production company MediaMonks will be paired with Decoded Advertising, and data and digital media consultancy MightyHive will be bolstered by Metric Theory.
According to the statement, the consolidations are an effort to "significantly expand the capabilities of both [S4's] Content practice, built around creative digital content production company MediaMonks, and its Data and Digital Media practice, built around data and digital media consultancy MightyHive." The company also indicated that it plans to ramp-up its presence as a key player in new age advertising across the globe.
The respective mergers will see just under 350 industry professionals join S4's 3,400-strong team, and, according to projections, will generate a gross profit of USD $70m (£51.5m) in 2020, a 50% rise from 2019.
Commenting on the decision, executive chairman of S4 Capital, Sir Martin Sorrell, said "Both combinations continue our momentum, broadening our digital, strategic, creative, data [and] digital media capabilities in line with our objectives for 2021."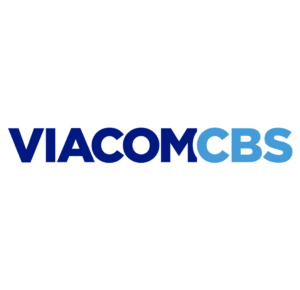 ViacomCBS has signed a multi-year deal which will see its 14 cable networks carried by Hulu+ Live TV. The agreement places Hulu+ alongside AT&T TV Now, Sling, Philo, fuboTV, T-Mobile, and YouTube TV, with which ViacomCBS already has separate arrangements. However, as the leader in virtual multichannel video programming service, the latest deal with Hulu could prove the most significant as growing numbers of consumers sever ties with cable TV.
With the rapid rise of streaming and on-demand services, viewers have become increasingly disenchanted with pay-for TV, a trend exacerbated by the forced cancellation of flagship programming to the Coronavirus pandemic. According to reports, incumbent cable networks have seen subscribers on pay TV services (cable, satellite, and telco) fall by between 2% and 4% per year, with MoffetNathanson Research estimating that pay TV providers lost 7.4% of subscribers in Q3 2020.
These viewers have flocked to streaming services, whose subscriber numbers have risen with the help of lockdown measures. MoffettNathanson estimates that virtual multichannel video programming services subscribers grew by 20% in Q3 2020 compared to the same period of 2019.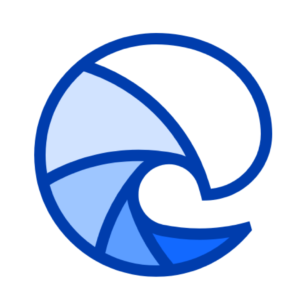 Twitter has acquired Breaker, a social podcasting app, in a deal that will bring the social networking site closer to realising its own audio-based offering, Twitter Spaces. Announced on Monday (4th January), the deal will see the app close its doors for good on 15th January, with its workforce joining Twitter to work on the Spaces project.
Erik Berlin, CEO of Breaker, wrote optimistically of the deal on the company's blog, stating that his team is "inspired by the ways Twitter is facilitating public conversations for people around the world" and feels "enthusiastic" about the acquisition.
Whilst Twitter has not been forthcoming with its feelings on the merger, they are clearly the biggest beneficiaries of the deal. As noted by TechCrunch, the acquisition brings vital talent to the platform as it looks to capitalise on podcast's moment in the sun.
The undisclosed deal is the latest in a flurry of investments and acquisitions within the podcast space, including Amazon's USD $300m (£220.8m) acquisition of Wondery, and Sirius' purchase of Stitcher for the same price. The Breaker deal stands out, however, due to it consisting of a sale of talent and infrastructure rather than podcast content.
Also in the news
– Deep Dive: The Anonymous Web: Why We're all Wrong About the Future of Advertising
– LiveRamp's Christian Carlsson on Solutions to Address a Privacy-First World
– Why Broadcasters are the Ones to Watch in the Next Wave of Disruption
– 17 European Ad Tech Companies that Will Have A Big 2021
– Team ExchangeWire on Guinness Atkinson's ETF, Traditional TV, and India's TikTok Rivals
TagsAgenciesAlibabaChinaPodcastTVTwitter