SPAC, PE or IPO: 2021 Outlook for Europe's Big Ad Tech
by Ciaran O'Kane on 15th Jan 2021 in News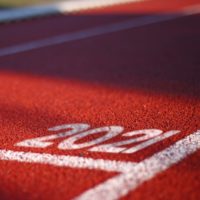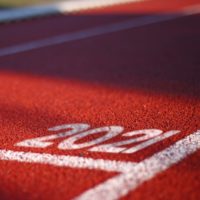 At the tail end of last year I profiled 17 European ad tech companies that I expect to do big things in 2021. With the exception of one or two, these companies are very much at the start of their journey. In this post I am going to focus on four mature, scaled European ad tech companies that, in the year ahead, will be looking at various financial options. 
Criteo
Criteo is the undisputed king of European ad tech. It has successfully built a USD£1bn+ revenue business off the back of 'basic' display retargeting. Despite the oversized influence of Google and Facebook, Crtieo built out a huge market in the SME e-commerce sector. This allowed the company to have a successful IPO in 2013, and it remains the only European ad tech listed in the US.
But Criteo has had an awful few years: not only has its stock price been battered since the all-time highs of 2017, but its retargeting business model - which was the base of its early success - has been systematically picked apart by big tech platforms. 
These are two very significant problems that could affect future prospects. But before we fire the company into a body bag, let's consider the following: Criteo has 20,000 SME e-commerce brand customers; it has some very interesting retail ad tech assets, specifically Hooklogic; and the company has a very focused CEO in Megan Clarke, who is steering the company away from its dependence on display retargeting.
Criteo has all the ingredients to become the 'DoubleClick for e-commerce' (yes, I said it). It has an unrivalled customer base outside of the walled gardens; it is a market leader in the shopping ad tech segment; it has the technology; and it has a CEO with the requisite vision and drive to unplug it from a dying business model. 
Its stock is still massively undervalued, when compared with other publicly listed ad tech stocks like The Trade Desk. This could lead it to go private, given the company's cash-generative potential. The question is: can it pivot to where it needs to be in a privacy-first world as a publicly listed company?  
2021 outlook: This is going to be a pivotal year for Criteo. It needs a new narrative for Wall Street because all these analysts really care about is a good story (because they clearly have no ideas about ad tech or how to value public companies). The most successful ad tech company of all time is DoubleClick. Google's acquisition of DoubleClick enabled it to run a monopoly in the channel for the best part of a decade. Google will be forced to spin it off. That is going to leave a huge opportunity for the rest of ad tech - particularly in the growing shopper commerce segment. Criteo needs to become the 'DoubleClick of e-commerce'. 
If Criteo can't get the stock moving in 2021, expect a PE firm to take it private where it can be rebuilt and repositioned.
IPONWEB
IPONWEB continues to be that under-the-radar ad tech company. Most mainstream media people still are unaware of them, which is unfortunate given how critical it is in the programmatic ecosystem. And more importantly, that its CEO is the greatest mind in ad tech.
It is infrastructure ad tech that underpins and powers a significant part of our industry. 
Over the past two years, the company has moved from customisation to building its own products; making use of that incredible ad tech engineering resource it has built up over two decades.
With the surprise and successful IPO of Pubmatic at the end of last year, you feel it's now time for IPONWEB to go public. The IPO route is like the only real option for an exit - not because it is a poor M&A candidate, but more because there are no remaining strategic buyers of ad tech companies at that USD$1bn+ valuation. The telcos are sick of ad tech. And the walled gardens have been muzzled.
2021 outlook: IPONWEB is going public at the end of the year - that's if the market doesn't fall off the side of a cliff (still possible). A wildcard option is a SPAC roll-up. There are a bunch of companies that you could join with IPONWEB to make it a powerhouse. Either way it is all up-side for Boris and co.
Captify
This will be a huge decade for ad tech. Anyone saying the industry is dead is someone you a) should probably not take advice from and b) should never have pints with, ever.
The 2020s will be dominated by fragmentation, so ID will be critical to your commercial health. There is life beyond the walled gardens as ad tech evolves beyond the cookie, moving beyond the confines of just digital display advertising. But things like intent will remain a constant in buying - like search intent. 
Captify has been building the alternative to the Google search signal for a good number of years - and has grown the business into a global alternative to the big G.
As we enter this cookie-less era, Captify is well placed to build on this growth. Having built a strong managed business on its intent data assets, it has added that same functionality for programmatic buyers at scale. 
Intent will remain a powerful buying signal for buyers post-cookie. The UK ad tech firm has built the type of solutions buyers will need once Google and Apple have laid waste to the traditional third-party programmatic landscape. And that day is coming.
Captify revenue numbers are not public, but calculated assumptions have attracted the attention of a number of large PE firms. And they do LOVE growing ad tech companies. From DoubleVerify to Mediaocean, PE firms have been buying into ad tech's great growth story. And it's been a sensible strategy with PE firms getting good returns on their investment. Captify looks to be in the sweet spot.
2021 outlook: Captify's technology gives it a unique position in this new privacy-first era. The company will most likely end up being acquired by private equity. But don't rule out a strategic media business looking to safeguard its ad monetisation business against the 'privacy whims' of Apple and Google.
MiQ
MiQ is in my top three ad tech companies of all time. The business, started by Lee Puri and Gurman Hundal almost a decade ago, is a global programmatic trading powerhouse, doing - allegedly - several hundred million dollars per year. It has established itself as the 'intelligent' layer between brand spend and the programmatic ecosystem.
I have written many gushing pieces about the MiQ model. The company honed its key capabilities in display advertising, having built a strong business off the back of the AppNexus stack (do you remember them?). Adding in its own proprietary trading nous and data insights, MiQ scaled its business capability. This resulted in a PE deal that valued the company at more than USD$120m.
Some thought the company couldn't get bigger. But the naysayers forget that other channels are being disrupted by programmatic - CTV, gaming, audio, DOOH… I could go on. MiQ is simply applying its skillset in these multi-billion-dollar media channels. 
And let's not forget the biggest marketing prize of the decade, China. The company is already embedded for the massive in/out programmatic media business that is emerging. 
I fully expect the company to build on its incredible success thus far by doing what it does best: building programmatic capabilities for omni-channel media. You can see the PE firms lining up around the block.
2021 outlook: It's business as usual for the coming twelve months. Lee, Gurman and the good people at MiQ will keep building out their programmatic business into new channels and markets. But, a huge exit is coming in the next twenty-four months that will likely value the company between USD$500m and USD$1bn.
AcquisitionAd TechIndustry InfrastructureInvestmentM&A