Digital Video Advertising Grows in Australia; Canada to Impose News Media Code
by Grace Dillon on 26th Feb 2021 in News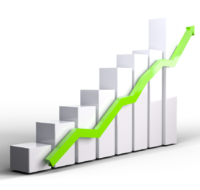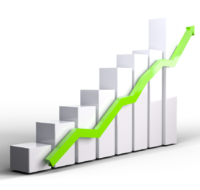 In this weekly segment, ExchangeWire sums up key industry updates in ad tech from around the globe. In this edition: digital video advertising blooms in Australia; the Canadian government announces plans to introduce a news media remuneration law; Facebook restores news sharing in Australia; and Alphabet are reportedly in talks to bring Google News back to Spain.
Investment in digital video advertising surged 41% in Australia during Q4 2020, reaching AUD $642.7m (£361.2m) by the year's end. The results, which come from an International Advertising Bureau (IAB) report, makes the channel the fastest-growing in the country.
According to the Attitudes to Digital Video Report, digital video snapped up more than half of all digital display investment during the final quarter of 2020. And the segment's popularity is showing no signs of slowing – the IAB found that 68% of responding marketers expect an increase in digital video spend to increase this year.
Delving into the sources of growth, the IAB found that 81% of agencies currently use digital video advertising to drive brand awareness. 61% also reported relying on the format to generate intent, and 47% used digital video to increase conversions or sales. The scalability of digital video also proved integral to its popularity, with 59% of respondents deeming it the key reason behind their continued use or recommendation of the channel.
Yet, despite widespread recognition of the benefits of digital video, some agencies are failing to capitalise on the channel's potential, the report found. For instance, only 38% use the brand awareness driven by digital video to measure campaign success, and almost 40% of marketers rarely or never tailor digital video output to a specific media environment.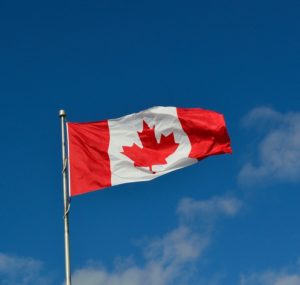 The government of Canada has announced plans for a law that will force Facebook and other digital platforms to pay for news content. Such a bill would mirror Australia's News Media Bargaining Code, which was passed by the House of Representatives last week.
Steven Guilbeault, the Canadian heritage minister, will take charge of shaping a similar piece of legislation, which commentators expect will be revealed within the next few months. The dominance of Big Tech and the lack of formal compensation has been an ongoing concern in the country – last year, Canadian media organisations warning that failing to put such a law in place would result in the loss of 700 journalism jobs. Adopting an Australia-style code would see the sector recover CAD $620m (£348.9m) a year, they said.
The minister has stated that he is currently assessing which model would best suit the Canadian market. Guilbeault, like government ministers from across the globe, condemned Facebook's decision to bar content from Australian media outlets being shared to their platform, a move that followed through on the tech giant's threat to withdraw news sharing if the Code became law. Guilbeault was clear, however, that Facebook's retaliation would not dissuade Ottawa from pursuing similar legislation. "I suspect that soon we will have five, ten, fifteen countries adopting similar rules," he said, adding "is Facebook going to cut ties with Germany, with France?"
According to University of Toronto professor Megan Boler, who specialises in social media, this news could signal the beginning of the end for Facebook's largely unchecked power. "We could actually see a coalition, a united front against this monopoly, which could be very powerful," she said.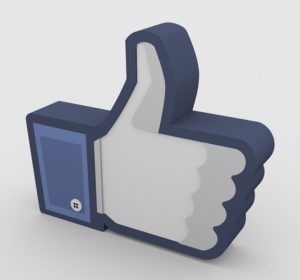 Facebook will overturn their ban on news sharing in Australia. The decision, announced yesterday (23rd February) comes after the social media giant reached a last-minute deal with the Australian government.
The new agreement, presented by treasurer and leading proponent of the News Media Bargaining Code Josh Frydenberg, will see Facebook and Big Tech compatriot Google invest substantial amounts into the nation's waning news sector instead of being forced to arrange costly financial agreements with individual media outlets.
Facebook revealed plans for a deal with Australian news giant Seven West Media almost immediately after the announcement, and are believed to have several proposed deals with a number of other publishers in their sights. According to reports, the platform will use these newly-formed agreements to launch a dedicated news product in Australia later this year.
Commenting on the development, Facebook Australia managing director Will Easton said "we can now work to further our investment in public interest journalism, and restore news on Facebook for Australians in the coming days." Whilst commentators have deemed the deal "a reasonable compromise", the damage the ban has done to Facebook's reputation will be far harder to repair.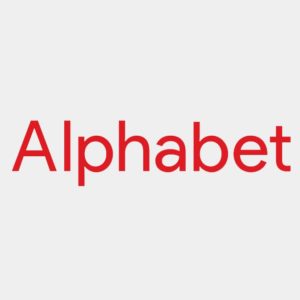 Alphabet Inc., the parent-company of leading search and digital advertising firm Google, are reportedly making moves to bring Google News back to Spain. The company withdrew the feature from the country in 2014 after the passing of a new law making it compulsory for digital platforms to pay media outlets to republish their content.
The Spanish government are currently in the process of implementing the European Union's copyright directive, which also stipulates that companies such as Google, Facebook, and other online platforms share advertising revenue with publishers. However, the administration could give these companies permission to arrange individual financial agreements with media outlets. Whilst the country's culture ministry stated that the government is currently working on a draft bill concerning publisher remuneration, details are currently scant.
Spain's plans to impose the EU's 2019 legislation follow echo those of a growing number of countries, who have revealed their intentions to standardise and regulate publisher compensation. The most well-known (and dramatic) has been the Australian government's proposed News Media Bargaining Code, which was met with fierce resistance from digital leaders Facebook and Google. Whilst the situation appears to have de-escalated, with Facebook restoring news sharing on the platform after last-minute amendments were made to the bill (which has now passed through the Australian senate), it feels as though the industry is only seeing the beginning of such governance.
Also in the news
– Oracle Data Cloud's Chris Stark on UK Ecommerce Spend, Asos, and YouGov's Esport Focus
– What's Old is New Again: The Return of Contextual Targeting
– Nano Interactive's Johann Hermann on Identity-Free Consumer Intent Targeting
– The Next-Generation Service Layer
– Deep Dive: The Present and the Future of Audience Addressability
– The End of the Third-Party Cookie: Why the Online Advertising Industry Urgently Needs to Raise Awareness
Ad SpendAustraliaFacebookGoogleRegulationVideo