Samba TV annuncia una partnership con PubMatic per offrire funzionalità di targeting dell'audience televisiva nel programmatic advertising omniscreen
by ExchangeWire PressBox on 8th Apr 2021 in News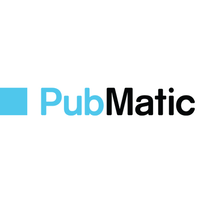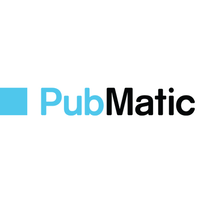 Samba TV, fornitore leader di pubblicità e analisi omniscreen, annuncia una partnership multi-mercato con PubMatic (Nasdaq: PUBM), piattaforma sell-side che offre risultati di qualità per il digital advertising. La grande quantità di dati di prima parte della Connected TV di Samba TV verrà integrata nella piattaforma pubblicitaria di PubMatic per fornire ai media buyer avanzate funzionalità di targeting omniscreen in quattro dei maggiori mercati pubblicitari europei: Regno Unito, Germania, Italia e Francia.
La combinazione dei dati televisivi di prima parte di Samba TV con le avanzate funzionalità di programmatic targeting di PubMatic offre agli inserzionisti europei la possibilità di raggiungere le audience sulla base della loro modalità di fruizione dei contenuti TV e aumentare il reach targettizzando gli spettatori non esposti alla pubblicità televisiva lineare. Questa nuova offerta è uno strumento a vantaggio degli inserzionisti che puntano a ottimizzare il reach e la frequency attraverso un'unica soluzione multi-mercato. Inoltre, gli advertiser saranno in grado di deduplicare i dati sull'esposizione degli annunci nei canali lineari, della Connected TV e digitali.
"I brand globali necessitano di una soluzione scalabile di tipo programmatic per amplificare la pubblicità televisiva raggiungendo un pubblico oggi difficile da identificare a causa dell'elevato numero di dispositivi utilizzati per guardare i video", dichiara il co-fondatore e CEO di Samba TV Ashwin Navin. "Questa partnership tra Samba TV e PubMatic offre agli inserzionisti europei l'opportunità di raggiungere efficacemente tutto il pubblico televisivo e digitale su larga scala con l'affidabilità che i nostri dati TV di prima parte assicurano".
"I consumatori interagiscono con i contenuti attraverso una varietà di dispositivi, quindi la vera addressability richiede una portata omnichannel", aggiunge Emma Newman, chief revenue officer, EMEA di PubMatic. "Siamo entusiasti di collaborare con Samba TV per esporre i loro dati lineari e OTT ai nostri clienti. Mirando a questi segmenti di alto valore attraverso l'inventory digitale premium di PubMatic, gli acquirenti possono offrire esperienze pubblicitarie pertinenti su scala, favorendo un ritorno sulla spesa pubblicitaria".
"Combinando le audience proprietarie di Samba TV con la scala e la qualità dell'inventory di PubMatic, i nostri clienti europei ora possono sfruttare il targeting completo del pubblico televisivo, essenziale per il loro playbook omniscreen", conclude David Barker, SVP global commercial partnerships di Samba TV. "I brand globali necessitano di soluzioni globali. Adesso i nostri clienti europei sono in grado di ottimizzare significativamente il reach e la frequency delle audience nei quattro maggiori mercati pubblicitari europei".

PubMatic
PubMatic (NASDAQ: PUBM) delivers superior revenue to publishers by being an SSP of choice for
agencies and advertisers. PubMatic's cloud infrastructure platform for digital advertising
empowers app developers and publishers to increase monetizati...
Powered by PressBox