Gojek and Tokopedia Unite to Launch "GoTo"; Google Urge US to Join EU Tech Council
by Grace Dillon on 15th Apr 2021 in News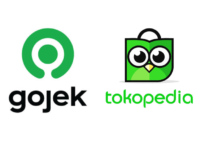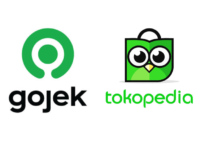 In today's ExchangeWire news digest: tech start-ups Gojek and Tokopedia merge to create "GoTo"; Google's vice president of government affairs and policy urges the Biden administration to work more closely with the EU; and games developer Tripledot Studios raise USD $78m in a Series A funding round.
Gojek and Tokopedia merge to create "GoTo"
Indonesia-based tech start-ups Gojek and Tokopedia are reportedly in the final stages of a USD $18bn (£13.1bn) merger. The deal, which is expected to close later this month, will see the two firms unite to create a combined entity named "GoTo".
According to reports, GoTo will be headed by Gojek co-CEOs Andre Soelistyo and Kevin Aluwi, and Tokopedia president Patrick Cao and CEO William Tanuwijay. The new firm will offer the core services previously provided by Gojek and Tokopedia individually, which include ride-hailing, food delivery, payments, and logistics. One report asserts that GoTo's shares will be split 60-40 between the two founders, with Gojek controlling the larger share. However, neither company have confirmed this, nor given any statement regarding the deal.
Gojek were previously involved in talks to merge with fellow super-utility app Grab, although these discussions fell apart at the beginning of the year over concerns that the deal would spur accusations of monopolistic behaviour. Rumours that Gojek would team up with Tokopedia surfaced shortly after, and commentators have noted that the union is not only safer in terms of regulatory scrutiny, but will likely bolster both firms in the face of an increasingly competitive market.
Grab went public yesterday (14th April) via an almost USD $40bn (£29bn) SPAC merger, the largest deal of its kind.
Google appeal to US government join EU technology and trade council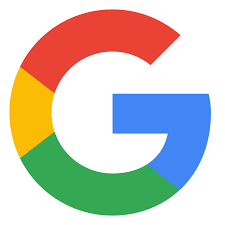 Tech giant Google have appealed for the US government's help with dealing with tightening regulation from the European Union. In a blog post published last Friday (9th April), Google vice president of government affairs and policy Karan Bhatia urged the Biden administration to join a technology and trade council with the EU to aid the nation's tech industry.
In the post, Bhatia asserted that the relationship between the two governments "is fraying", and bemoaned that the policy of Google's homeland "has been largely reduced to pressing Europe to follow US supply chain initiatives" whilst the EU have pushed for more wide scale regulations, such as their recently-introduced Digital Markets Act. The VP warned that this pattern could prove damaging to both players and will make more difficult for them to effectively tackle modern challenges or to "partner with emerging economies in Asia."
The appeal may seem odd considering President Biden's openly critical view of Big Tech, a view which has been reiterated by the appointment of a number of prominent industry critics, including Lina Khan and Tim Wu, to roles within his administration. Yet commentators suggest that Bhatia's appeal may indicate that the search leader view the White House as a "potential ally" who can protect them from more disruptive legislation.
However, whilst the US has been slower to crack down on Big Tech, it has nonetheless become more focused on doing so, and it looks unlikely that the Biden administration are gearing up for a change in tact.
Tripledot near $500m value after raising $78m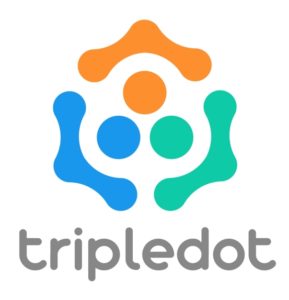 Mobile games company Tripledot Studios have raised USD $78m (£56.6m) in a Series A funding round. The fresh capital, gained from leading global investors Eldridge, Access Industries, and Lightspeed Venture Partners, puts the company's value at close to USD $500m (£362.6m).
Tripledot have grown rapidly since starting up in 2017. The developer, founded by industry veterans Lior Shiff, Akin Babayigit, and Eyal Chameides, achieved a revenue-run rate of more than USD $100m (£72.5m) at the start of 2021, and increased their user base from 6 million to 11 million over a period of just 6 months. The studio have tripled their headcount to 90 over the past year, and will use some of the new investment to continue to expand their workforce even further.
Tripledot CEO Lior Shiff comments "This funding round is a major milestone for us. It's a privilege to partner with leading investors who share our long-term focus and vision to create a truly great business. We will continue building brilliant games ourselves and are excited to rollout the next generation of Tripledot titles later this year. At the same time, the funding round will allow us to accelerate our growth by acquiring studios that can benefit from our expertise."