MGID Introduces Contextual Intelligence for Native Advertising: A Privacy-First Targeting Solution for the Post-Cookie Era
by ExchangeWire PressBox on 19th May 2021 in News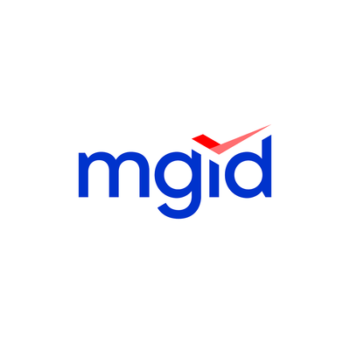 MGID, the global pioneer in native advertising, announced today the official release of its Contextual Intelligence solution. The product allows advertisers to effectively deliver ads across MGID's portfolio of thousands of publishers in the most relevant and appropriate environment, with no third-party cookies required.
With a slew of new data regulations and the recent moves by browsers to throttle third-party cookies, targeted ad delivery has become a critical issue for marketers. At the same time, the loss of cookie-based targeting without viable alternatives can harm publishers' CPMs and ad revenues.
To help online publishers sustain their advertising revenue while keeping targeting capabilities for advertisers, MGID has developed its Contextual Intelligence solution.
Contextual Intelligence by MGID uses proprietary AI algorithms to extract meaningful content of an article, and evaluate its context and sentiment. The content is identified and labelled based on the IAB Tech Lab Content Taxonomy 2.2. MGID can also create custom contextual definitions based on the specific needs of each advertiser. To achieve accurate classification, MGID pre-trained its Natural Language Processing (NLP) machine learning algorithms on a large set of articles. A separate algorithm measures the sentiment of each article. The resulting categorisation of the article context is used for selecting the most relevant ads for users.
Advertisers can leverage MGID's solution for brand safety, contextual, and sentiment targeting to precisely align their ads with relevant content and drive better ROI. Publishers will be able to retain the value of their ad inventory while providing a better user experience.
"Looking ahead to a cookieless future, we realised that advertisers would need an alternative solution that would allow them to place relevant content in front of the right audience at the right time," said MGID's Head of Product (North America), Dmitri Kazanski. "MGID's solution analyses context and sentiment to create contextual targeting segments in real-time, which are then matched to advertiser requirements, ensuring brand safety and ad relevance."

MGID
MGID is a global advertising platform helping brands reach unique local audiences at scale. It uses privacy-first, AI-based technology to serve high-quality, relevant ads in brand-safe environments.
The company offers a variety of ad formats, ...
Powered by PressBox
Ad TechContextualNativeProduct LaunchProgrammatic