AT&T and Discovery to Build Streaming Giant; Amazon in Talks to Buy MGM
by Grace Dillon on 21st May 2021 in News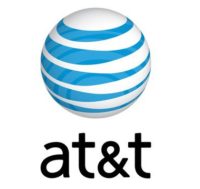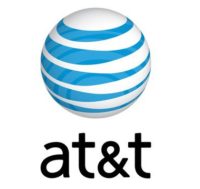 In this weekly segment, ExchangeWire sums up key industry updates in ad tech from around the globe. In this edition: AT&T are reportedly planning to build a 'super SVOD' by combining WarnerMedia with Discovery; Amazon are rumoured to be in talks to acquire MGM; fashion start-up Lyst raise $85m in the run-up to a planned IPO; and TF1 and M6 propose a merger.
AT&T are close to reaching a deal to create a streaming titan worth USD $150bn (£106.3bn). The new offering will derive from marrying the firm's WarnerMedia content unit with competitor Discovery, according to sources close to the matter.
If reached, the deal will combine WarnerMedia's catalogue – which includes Warner Bros. film and television studios, HBO, and CNN, amongst other cable channels – with rival network Discovery and their streaming service, Discovery+. With a market value of USD $230bn (£163.1bn) compared to Discovery's USD $24bn (£17bn), WarnerMedia are expected to have more control of the new entity, although no specific details have emerged regarding how it will be structured.
The prospective deal reflects how the success of streaming and video-on-demand services has galvanised incumbent media firms to build equivalent offerings. With traditional broadcasters struggling to hold onto their audiences, entering the thriving streaming space seems like the natural first step towards enticing viewers back.
AT&T acquired Time Warner for USD $85.4bn (£60.5bn) five years ago, with plans to transition from a telco giant to a leading vertically integrated content and distribution company. By incorporating WarnerMedia's sizeable content portfolio with Discovery's already-successful streaming offering, the impending deal could see the creation of a so-called 'super SVOD'.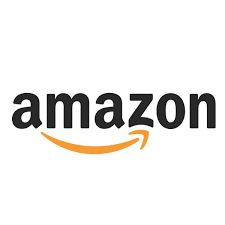 Amazon are reportedly in discussion to acquire Hollywood film and TV production company Metro-Goldwyn-Mayer Studios (MGM). The purchase would give the ecommerce giant access to MGM's extensive catalogue, potentially giving their own Prime service a leg-up over competitors.
First broken by The Information, the talks are believed to have escalated to "the advanced stages". According to anonymous sources close to the matter, the price under discussion ranges from USD $7bn to USD $9bn (£5bn – £6.3bn).
Seattle-based Amazon have upped their focus on content noticeably, spending USD $11bn (£7.7bn) on producing and acquiring licences for film, TV, and audio content in the past year alone. The tech giant also saw the return of executive Jeff Blackburn, who has taken the lead on Prime Video, Amazon Studios, and the firm's other entertainment units.
A more competitive space than ever, streaming has become more popular and more populous since the start of the pandemic. If a successful deal is reached, Amazon will keep their place at the higher end of the food chain, if not break into the lead.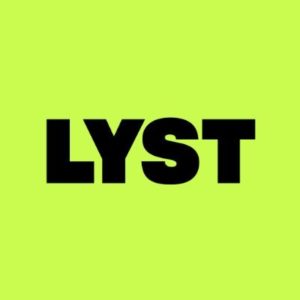 UK fashion start-up Lyst have raised USD $85m (£60) in a 'pre-IPO' funding round. The sizeable investment follows a spate of growth for the ecommerce marketplace, who have expanded their catalogue to 8 million products from 17,000 brands and retailers, and attracted 150 million users, a staggering 1100% more than before COVID.
2020 gross merchandise value increased to over USD $500m (£352.8m), whilst gross merchandise volume continues to accelerate, according to Lyst. The decade-old company value their lifetime gross merchandise volume at over USD $2bn (£1.4bn).
Whilst reticent about the details of the prospective IPO, Lyst did reveal some of those involved in the latest funding round. Investors include Accel, 14W, and – interestingly – Carmen Busquets, one of the co-founders of Lyst competitor Net-a-Porter. Sources estimate the valuation puts Lyst at a value of USD $700m (£494m), although this has not been confirmed.
In a statement, Lyst founder and CEO Chris Morton said "While our app and website already enjoy very large audiences in the USA [and] Europe, fashion e-commerce remains under-penetrated in general, with huge growth potential globally. We're excited to use this raise from top-tier investors to continue personalising the fashion shopping experience to each of our millions of customers, while helping our partner brands thrive".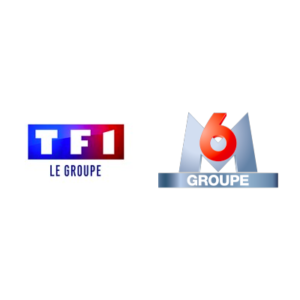 French broadcasters TF1 and M6 have entered into exclusive talks to merge with the aims of competing with online streaming services, such as Netflix and Disney+, and to ensuring the "long-term independence of French content creation." The combined entity is set to generate a pro forma revenue of approximately €3.4bn (£2.9bn) with an operating profit of €461m (£397m), while current TF1 owner Bouygues and M6 parent company RTL Group (Bertelsmann) are set to maintain stakes in the new group of 30% and 16% respectively. Should the merger be approved by the companies, it is set to undergo a lengthy period of scrutiny from French antitrust regulators, with the group set to control approximately 70% of the French television advertising market.
In a statement, TF1 chairman and CEO Gilles Pélisson commented, "The merger between Groupe TF1 and Groupe M6 is a great opportunity to create a French total video champion that will guarantee independence, quality of content, and pluralism — values that have long been shared by our two groups. It will be an asset in promoting French culture."