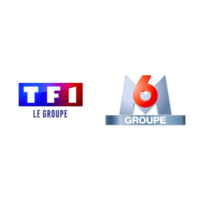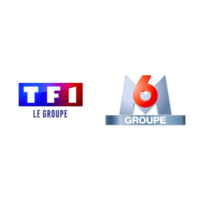 In today's ExchangeWire news digest: TF1 and M6 propose merger; Vungle acquires TreSensa; Kochava secures DigiCenter purchase.
TF1 and M6 propose merger
French broadcasters TF1 and M6 have entered into exclusive talks to merge with the aims of competing with online streaming services, such as Netflix and Disney+, and to ensuring the "long-term independence of French content creation." The combined entity is set to generate a pro forma revenue of approximately €3.4bn (£2.9bn) with an operating profit of €461m (£397m), while current TF1 owner Bouygues and M6 parent company RTL Group (Bertelsmann) are set to maintain stakes in the new group of 30% and 16% respectively. Should the merger be approved by the companies, it is set to undergo a lengthy period of scrutiny from French antitrust regulators, with the group set to control approximately 70% of the French television advertising market.
In a statement, TF1 chairman and CEO Gilles Pélisson commented, "The merger between Groupe TF1 and Groupe M6 is a great opportunity to create a French total video champion that will guarantee independence, quality of content, and pluralism — values that have long been shared by our two groups. It will be an asset in promoting French culture."
Vungle acquires TreSensa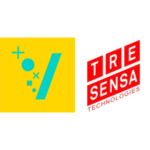 Mobile marketing platform Vungle has announced the acquisition of ad creative technology firm TreSensa Technologies for an undisclosed sum. The purchase will purportedly enable Vungle's current clients the ability to export creatives across multiple platforms, while the TreSensa suite of cloud-based playable ad creation tools has been used by a variety of brands and video game publishers, including EA; Etermax; Kraft Foods Group Mars Petcare; and Zynga. Moreover, the deal marks the third acquisition made by Vungle since it was itself acquired by private equity firm Blackstone in July 2019 for approximately USD$750m (£530m), following those of AlgoLift and GameRefinery.
Jeremy Bondy, CEO of Vungle, commented, "As the app industry becomes increasingly complex and data-driven, our goal is to provide app developers with the tools and constant innovation they need to impact every aspect of their business. TreSensa's leading technology significantly bolsters our creative capabilities and enables us to develop even deeper and more strategic relationships with our customers. We are very excited to welcome TreSensa to the Vungle family."
Kochava secures DigiCenter purchase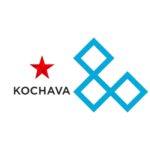 In the final news story of the day documenting the rampant ongoing consolidation in the ad tech industry, attribution and measurement tools provider Kochava has announced that it has secured the purchase of identity solutions and cross-device graph data firm Digicenter. Financial terms of the acquisition have not been disclosed. DigiCenter, which has been working closely with Kochava since 2019 on privacy-focused data enrichment projects, will be integrated with the Kochava Collective measurement product, bolstering it via the addition of one billion unique email addresses and 180 million unique households within the US.
Commenting on the acquisition, Kochava founder and CEO Charles Manning wrote, "We are thrilled to have DigiCenter's powerful database and team be part of Kochava. With the changes in the adtech ecosystem, this acquisition adds to the privacy-first and consent-based approach to data that the ecosystem wants."
attributionM&AMeasurementMobileStreamingTV