Pubstack Kündigt eine Erweiterte Partnerschaft mit Die Funke Mediengruppe
by ExchangeWire PressBox on 17th Aug 2021 in News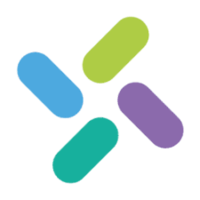 Der Spezialist für Werbeerlösoptimierung Pubstack kann eine erweiterte Partnerschaft mit einem der führenden Medienunternehmen in Deutschland bekannt geben: Die FUNKE Mediengruppe. FUNKE bietet seinen Kunden maximale crossmediale Reichweite und hochwertige redaktionelle Umfelder.
&#822Es ist großartig zu sehen, wie die Teams bei FUNKE Echtzeit-Transparenz in steigende Werbeeinnahmen umsetzen und unseren Service schätzen. Wir freuen uns, eines der besten nationalen Medienunternehmen in Deutschland als Technologiepartner zu unterstützen," sagt Torben Heimann, Pubstack's strategic advisor in der DACH Region
&#822Die Technologie von Pubstack hat uns geholfen, sicherzustellen, dass unser Ad Stack täglich hoch performant ist. Während der Testphase konnten wir einen signifikanten Anstieg der Werbeeinnahmen feststellen, da die Plattform zeigt, welche Details verbessert werden können", sagt Alexander Voß, head of ad technology & monetisation FUNKE Digital GmbH. &#822Wir sind sehr zufrieden mit den Ergebnissen und freuen uns darauf, weiterhin mit Pubstack als Partner zusammenzuarbeiten."
Das FUNKE-Team entschied sich für Pubstack, dessen Monitoring-Funktionen ihnen Einblicke in das Geschehen in ihrer Header Bidding-Umgebung geben und sie mit den richtigen Analysen versorgen, um die besten Lösungen zu finden.
Tägliches Monitoring
Das Team nutzt Pubstack täglich zur Überwachung aller Aspekte ihrer Prebid Header Bidding Performance. Wenn neue Header Bidding Partner integriert werden, hilft Pubstack sicherzustellen, dass sie im Vergleich zu den anderen gut abschneiden, um den Wettbewerb zu optimieren und Uplift zu generieren.
Durch die hohe Granularität und den einfachen Zugang zu den Daten konnte das Team in kürzester Zeit erhebliche Summen einsparen und Uplifts erzielen.
Premium-Support
Das Expertenteam von Pubstack gibt FUNKE bewährte Erkenntnisse darüber, was funktioniert und was nicht, damit sie ihren Ad Stack mit den angeschlossenen Technologien und Partnern optimal nutzen können. Das beschleunigt den Prozess hin zum optimalen Ertrag.

Pubstack
Pubstack empowers publishers' monetization teams with real-time ad revenue analytics and actionable insights to help them make better decisions and maximize their outcomes….
Powered by PressBox
DACHGermanyHeader BiddingMediaPartnership