Amazon Rig Search Results; Facebook Will Expand for Metaverse Production
by Zara Briggs on 18th Oct 2021 in News
In today's ExchangeWire news digest: Amazon are accused of rigging search results for self-promotional purposes; Facebook will create 10,000 new jobs in metaverse preparations; and Yunxi Technology secure Series D funding round.
Amazon accused of self-promoting
Amazon have, once again, been accused of rigging search results and promoting their own product lines in India at the expense of other sellers. According to reports made by Reuters, thousands of internal reports show the e-commerce giant ran a systematic campaign of creating knockoff merchandise whilst manipulating search results, however the company have denied the accusation.
These claims mirror reports made by the Wall Street Journal in 2020, accusing Amazon employees of studying internal data to manipulate the market with similar products as independent sellers. The company answered these claims, arguing that this anticompetitive tactic was prohibited, even though Jeff Bezos couldn't confirm that the policy had never been violated. 
A popular shirt brand in India, John Miler, was one of Amazon's recent victims, deciding to follow near-exact measurements of the family-owned shirt brand. The 2016 document entitled India Private Brand Program, names this replication strategy "Solimo." The report states that employees will "use information from Amazon.in to develop products and then leverage the Amazon.in platform to market these products to our customers." 
A spokesperson on behalf of the platform described the accusations as "factually incorrect and unsubstantiated."
Facebook to create 10,000 jobs for metaverse production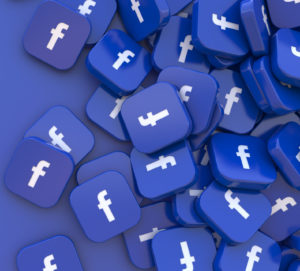 Facebook have announced they are planning to create 10,000 jobs within the European Union to start construction on the metaverse. The growth will take place over the next five years and will see collaborations with other companies as "no one company will own and operate the metaverse." Facebook announced the news in a press release, describing the investment as "a vote of confidence in the strength of the European tech industry and the potential of European tech talent." The hires will involve "highly specialised engineers" from the EU as it has been reported that Europe have played a larger role in the tech giant's success. Facebook have labelled this growth a priority. 
The social media entity previously disclosed that they have entered into a range of partnerships to build the "next computing platform", with an initial fund of USD$50m (£36.4m). They named this investment program the XR Programs, and it will span over the next two years.
The advancement towards the creation of the metaverse is a needle in a haystack full of accusations for Facebook. After being criticised by former employee, Frances Haugen, for the lack of hires, resulting in their ignorance towards mental health, the company are making no mistake in publicising job creation for the "new phase of interconnected virtual experiences."
Yunxi Technology secure Series D funding round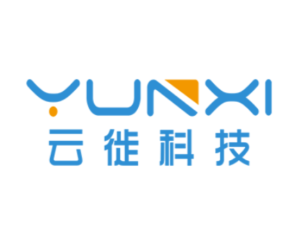 Chinese digital marketing solutions startup, Yunxi Technology, have raised just under USD$100m in a Series D funding round. The investment was led by Crescent Point, and takes their total fundraising valuation to USD$200m (£145.6m), according to a statement made on Friday (15 October). Investment firm Hupan Capital and BOCOM international, a financial services platform based in Hong Kong also joined Crescent Point in leading the round. Participants include existing shareholders Tencent, Xiang He Capital, and Sequoia Capital China. 
This funding round is the first in just under two years, where Yunxi Technology raised CN¥350m (£39.6m) in a Series B funding round. 
According to reports, this recent capital will be used to develop new products, build an industry ecosystem, and invest in client management. The startup will also seek potential mergers and acquisitions (M&A) to boost the platform's value.
Also in the news:
- Hivestack and MiQ Announce Partnership for Programmatic Digital Out of Home (DOOH)
- Criteo Appoints Nicolas Rieul as Managing Director Western Europe
- Publishers and Brands View Commerce Content as a Key Revenue Driver
AmazonFacebookFundingHiresLegal