Meta Ventures into Virtual Currency with "Zuck Bucks"; Sky Mavis Raises $150m Following DeFi Hack
by Hannah Dillon on 7th Apr 2022 in News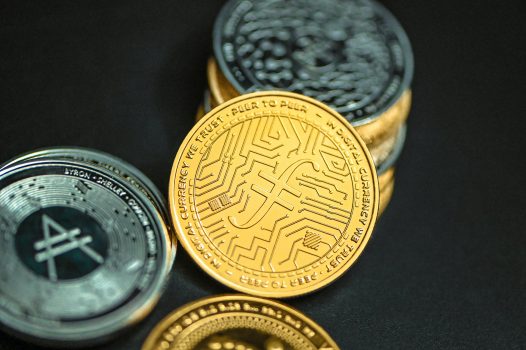 In today's ExchangeWire news digest: Meta ventures into virtual currency with the development of "Zuck Bucks" and NFTs; Sky Mavis raises USD$150m (£114.7m) just weeks after losing USD$615m (£469m) to crypto hackers; and JD.com founder, Richard Liu, steps down as its chief executive.
Meta explores creating virtual "Zuck Bucks"
Facebook-parent Meta has outlined plans to introduce virtual currency and lending services to its apps. Led by founder and chief executive,  Mark Zuckerberg, the company, which also owns Instagram and Whatsapp, is venturing into alternative revenue streams and features to bolster its digital presence. The move comes just months after the collapse of Facebook's project to launch a cryptocurrency, which had been developed over a period of almost 3 years.
Meta Financial Technologies, the financial arm of Facebook, has been looking into the potential creation of a virtual currency for use in the metaverse. Referred to as "Zuck Bucks" by employees, the currency is unlikely to be blockchain based and will instead take the form of in-app tokens similar to those used in gaming apps, reports the Financial Times.
Meta is also believed to be exploring the creation of "social tokens" or "reputation tokens" to reward users on the platform, in addition to developing "creator coins", which could be associated with influencers and notable content creators on Instagram.
Aside from its ventures into virtual currency, Meta is also reportedly in the very early stages of exploring traditional financial services, such as helping to provide small business loans at attractive rates. The company's plans to integrate non-fungible tokens (NFTs) into its apps are said to be more developed, with Mark Zuckerberg confirming that Instagram would soon support NFTs, and an internal memo from Meta outlining a pilot to share and post NFTs on Facebook to launch in May this year.
Meta's drive towards virtual currency follows months of legal troubles and uncertainty for the big tech giant. In February, Meta lost over USD£220bn (£168.2bn) of its market valuation following the news that users were leaving its apps for competitor platforms, such as short-form video app TikTok. 
The announcement of Meta's venture into virtual currency comes as American cryptocurrency exchange platform Coinbase debuts crypto trading in India, exposing itself to the second-largest internet market in the world.
Sky Mavis raises USD$150m following massive crypto hack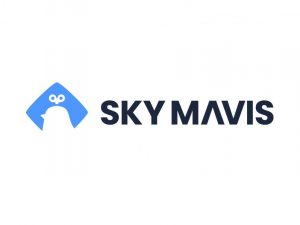 Financial backers of Sky Mavis have helped the blockchain gaming company to raise USD$150m (£114.7m). The funding comes just weeks after the company fell victim to one of the largest decentralised finance (DeFi) hacks in history.
On the 23rd March, Crypto hackers exploited vulnerabilities in the Ronin Network, Sky Mavis' blockchain system, to steal around USD$615m (£469m) in cryptocurrency from the gaming company. Sky Mavis waited almost a week before disclosing the attack in a formal statement published on the 29th March, a decision which generated some criticism from the industry.
Since disclosing the attack, Sky Mavis has secured funds from a new investor, crypto exchange Binance, and established backers including Accel and Animoca Brands. Sky Mavis' founders have also contributed significantly to the USD$150m (£114.7m) raised by selling down their personal shareholdings in the company.
Sky Mavis' chief operating officer, Aleksander Larsen, stated that he and his co-founders would use the proceeds from their sales to repay gamers whose funds were stolen during the hack, commenting, "We are taking responsibility for this situation — we feel we should have done better."
While Larsen would not confirm Sky Mavis' valuation in its more recent funding round, the company was valued at around USD$3bn (£2.29bn) and raised USD$152m in October 2021. The firm's flagship game, Axie Infinity, reportedly generated USD$1.3bn (£994.2m) in revenue last year, leaving the company struggling to keep up with its rapid growth. 
"[the attack] is a direct result of trade-offs because we are growing so fast," Larsen commented. "The security and everything around it really can't keep pace…Going forward, lesson learned, we are prioritising security."
Richard Liu steps down as chief exec of JD.com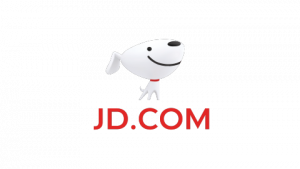 Richard Liu has stepped down as chief executive of JD.com, the e-commerce group he founded in 1998. Liu's is the latest in a slew of resignations from some of China's most prominent entrepreneurs - including executives at ByteDance, Kuaishou, Pinduoduo, Ant Group -  following months of the nation's authorities efforts to crack down on Big Tech.
Xu Lei, JD.com's president, will replace Liu as chief executive, having spent many years managing the company's main retail and leading on daily responsibilities for running the company since September 2021. Lei will also join the company's board as an executive director.
Liu will remain involved in JD.com, continuing as the company's chair and retaining shares that enable the former boss about 77% of total voting power over the company. In a statement regarding his resignation, Liu said, "I'll devote more of my time to JD's long-term strategies and future drivers." 
Commenting on Liu's exit, head of the Haitun ecommerce think-tank, Li Chengdong, stated that the move was likely driven by Chinese executives' shared desire to "get out of the public eye and focus on higher level company strategy", though he was surprised by the extent of Liu's continuing involvement. Speaking of JD.com's new president, Li said, "Xu Lei has done a good job growing JD Retail over the past four years . . . so he's the right person to take the CEO role."
Also in the news:
- Hivestack Expands Taiwan Business with KanBan Culture Partnership
- Admix & JGroup Partner to Bring In-Play to MENA Brands
- Yahoo Elevates John McNerney & Dan Richardson to APAC Leadership Roles
- Edison Interactive Partners with DanAds to Launch Digital Out-of-Home Self Serve Platform
ChinaCryptocurrencyecommerceFundingGamingMetaNFT