El proveedor de soluciones de publicidad en vídeo AdPlayer.Pro presente resultados del primer trimestre de 2022
by ExchangeWire PressBox on 3rd May 2022 in News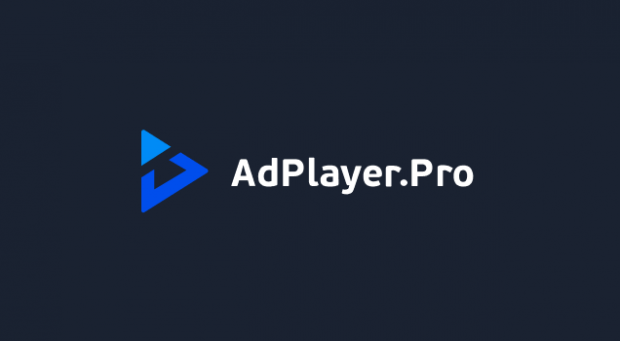 AdPlayer.Pro, el proveedor internacional de soluciones de tecnología de publicidad en vídeo en línea, ha publicado los resultados comerciales del primer trimestre de 2022 de la compañía, que informan el crecimiento de los volúmenes diarios de impresiones de anuncios servidos, y una serie de actualizaciones cruciales en sus productos estrella.
Según el anuncio, el volúmen diario de impresiones de anuncios de vídeo, servido en asociación con los socios en el lado de la Oferta de AdPlayer.Pro, superó los 50.000.000 durante los primeros tres meses de 2022.
Como explicó Anton Liaskovskyi, CEO de AdPlayer.Pro, las cifras se ajustan bien a las previsiones del primer trimestre de 2022, dado el valor cada vez mayor del inventario editorial, especialmente en los segmentos premium.
"La entrega de mensajes publicitarios en vídeo en el entorno de contenido editorial de alta calidad ha demostrado su eficacia para el alcance y participación de la audiencia, por lo tanto, es poco probable que el interés de las marcas en el nicho de la publicidad outstream disminuya en el futuro", afirmó.
Tras la ampliación de las actividades de monetización de los editores, el equipo de AdPlayer.Pro ha realizado un esfuerzo significativo en la actualización funcional de la tecnología del reproductor de publicidad en vídeo (video ad player). Algunas de las características clave, lanzadas en el primer trimestre de 2022, incluyeron nuevas variaciones de formatos de publicidad en vídeo outstream, así como nuevas capacidades de integración de YouTube.
Según el Sr. Liaskovskyi, las novedades introducidas ya están siendo implementadas por múltiples socios en el lado de la Oferta de AdPlayer.Pro y, dados sus comentarios positivos, se planea el lanzamiento de más actualizaciones funcionales nuevas en el segundo - cuarto trimestre de 2022.
Para obtener más información sobre el reproductor de publicidad en vídeo de AdPlayer.Pro, haga click aquí, o comuníquese con business@adplayer.pro.

AdPlayer.Pro
AdPlayer.Pro is a global provider of outstream video advertising tech solutions, including ad-enabled video player technology and a robust video ad server with scalable white-label capabilities....
Powered by PressBox
Ad TechAdvertiserPublisherVideo