Bitcoin Price Crashes to Half its Peak Value; NSO Group Accused of Stonewalling Enquiries
by Hannah Dillon on 13th May 2022 in News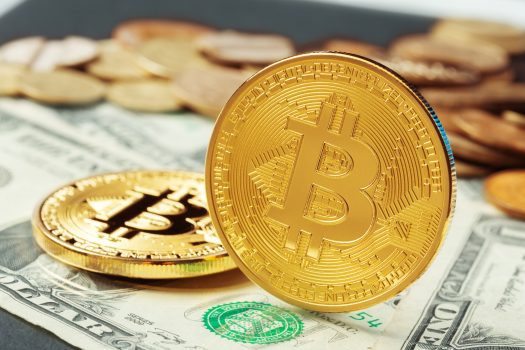 In this weekly segment, ExchangeWire sums up key industry updates in media, marketing, and commerce from around the globe. In this edition: Bitcoin's price sinks to as cryptocurrency flounders; NSO Group faces accusations of stonewalling queries about its business operations; A former Facebook employee accuses Meta of human trafficking; and a US court passes the controversial HB 20 law.
Decentralised digital currency Bitcoin has continued to plummet in value, with the Coinbase cryptocurrency exchange valuing it at a price of USD$34,000 (£27,630) over the weekend.
The most recent valuation marks a 50% drop since the cryptocurrency peaked in November 2021, reports the BBC. On Sunday (8th May) Coindesk reported that the digital currency's price had dropped continuously over a 4-day period, sliding by 3.8% within 24-hours.
Accounting for about a third of the world's cryptocurrency market, Bitcoin's diminishing value comes as stock markets slump across the world. While trading was previously dominated by individual investors, professional investors, such as hedge funds, have grown their presence in stock markets in recent years. As traditional investors have increased their trading of digital assets, cryptocurrencies have become more aligned with the growth and decline of global stock markets.
"The correlation between cryptocurrency and equities has been discussed fairly extensively after bitcoin and the tech-heavy Nasdaq displayed a higher positive correlation than was initially expected," stated Tammy Da Costa, an analyst at DailyFX.
Despite its waning value, all may not be lost for Bitcoin; in 2021, the cryptocurrency became legal tender in El Salvador and the Central African Republic, and, just last week, Italian fashion brand Gucci announced it would begin accepting Bitcoin in some of its US stores, another step towards digital currency being recognised as a mainstream method of payment.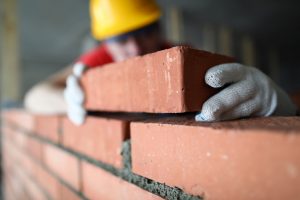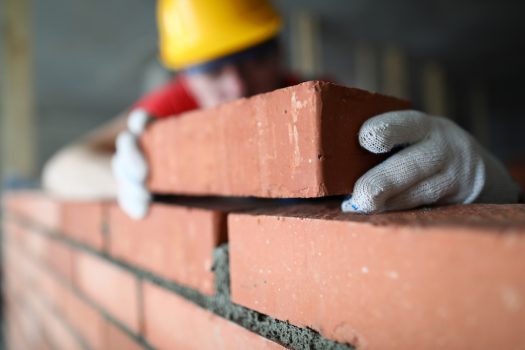 Controversial spyware company NSO Group has avoided questions from its owners around whether it is operating legally, reports the Financial Times.
US consultancy Berkeley Research Group (BRG), who was placed in charge of the private equity fund with a 70% ownership of NSO in 2021, told EU lawmakers that the company's management has repeatedly ignored its enquiries about the 'lawfulness' of NSO's operations. In a letter to MEPs, BRG's lawyers expressed that concerns around "the historical management of the NSO Group" and "possible ongoing activities in relation to which [BRG is] being kept in the dark," remain.
The letter also revealed that BRG has been "investigating the historical and ongoing management and conduct of the business of the NSO Group," including the company's compliance with a US trade blacklisting, since August 2021, but non-compliance from the Group had "stalled" the consultancy's efforts. In the letter to EU lawmakers, BRG's lawyers stated, "Suffice it to say that investigations to date have raised many more questions than they answer."
NSO responded to the accusations of stonewalling, asserting that it "complies with very strict legal and regulatory frameworks in every relevant area of ​​operation."
The complaint from BRG is the latest controversy facing NSO. Once used by the Israeli government for diplomatic outreach, the firm now faces a barrage of legal action, including lawsuits from Apple and Meta. Just last month, NSO came under fire after its Pegasus spyware was discovered on the mobile phones of Spain's prime minister and defence minister.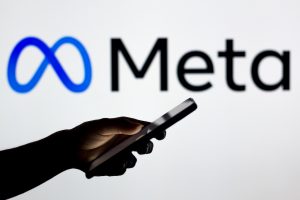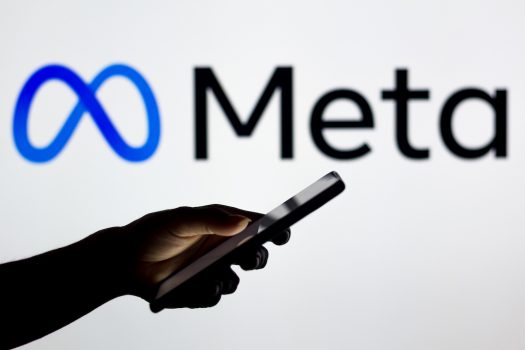 A former Facebook employee is taking legal action against Meta over accusations of human trafficking, reports Business Insider.
Kenya-based Daniel Motaung worked as a moderator for the social media platform in 2019, having been employed by tech-outsourcing company Sama, Meta's largest outsourcing partner in Africa. Motaung stated that his job involved viewing distressing content, including images of child sexual abuse and beheadings, which he had not been warned of prior to his employment. The South-African national also revealed that Sama intentionally hid that he was applying to work for Facebook, asserting that the San Francisco-based firm utilised a recruitment process "designed to trick unsuspecting applicants into unknowingly becoming Facebook Content Moderators."
A lawsuit filed by Motaung with Kenya's Employment and Labor Relations Court on Tuesday (10th May), argues that Meta and Sama's deception equates to human trafficking.
"Mark Zuckerberg and his cronies at firms like Sama cannot be allowed to treat people like this," Motaung said. "That's why I'm doing this. We are not animals. We are people — and we deserve to be treated as such."
The lawsuit asks Meta and Sama to implement mental-health support for moderators, as Motaung revealed that he had been diagnosed with post-traumatic stress disorder as a result of his time at Facebook. The suit also demands that moderators are paid the same wages as full-time Facebook employees, as TIME revealed that Sama pays Kenya-based moderators just USD$2.20 (£1.78) per hour (based on a 45-hour working week).
Speaking to Business Insider, a Meta spokesperson said the company would not comment on ongoing legal claims.
"We take our responsibility to the people who review content for Meta seriously and require our partners to provide industry-leading pay, benefits and support," the spokesperson said, adding, "We also encourage content reviewers to raise issues when they become aware of them and regularly conduct independent audits to ensure our partners are meeting the high standards we expect of them."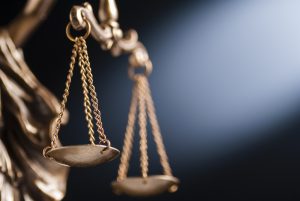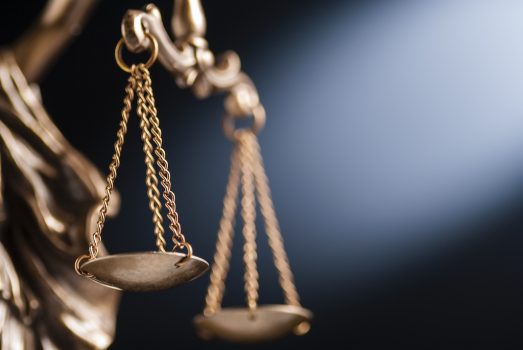 HB 20, a controversial Texas law concerning social media moderation, has been passed by a US appeals court, despite calls against the bill from the tech industry. The law had initially been rejected in 2021, following appeals from NetChoice and the Computer and Communications Industry Association (CCIA), however, the US Fifth Circuit Court of Appeals ruled in favour of Texas Attorney General Ken Paxton on Wednesday (11th May).
Under HB 20, Paxton's office and Texas residents may now take legal action against social networks who use "the viewpoint of the user or another person," to moderate, amongst other offences. HB 20 applies to websites that have over 50 million active monthly users and rely predominantly on user-generated content, such as tech giants Facebook and Twitter.
Critics of the law have warned that HB 20 violates the First Amendment rights of private companies. Following the law's passing, the Knight First Amendment Institute noted that "much user content expresses a viewpoint," and so the enforcement of HB 20 could prevent sites like Twitter, Facebook, Reddit, Tinder, and Yelp from enforcing their community standards, including banning hate speech.
"Texas's law violates the First Amendment because it compels social media companies to publish speech they don't want to publish. Worse, the theory of the First Amendment that Texas is advancing in this case would give government broad power to censor and distort public discourse," said Scott Wilkens, senior staff attorney with the Knight First Amendment Institute.
"We are weighing our options and plan to appeal the order immediately," commented Carl Szabo, vice president and general counsel of NetChoice.
Also in the news:
- Essence's Aarti Bharadwaj on the AMI Framework, Personalisation, and Analytics Consulting
- The Future of Publisher Monetisation: Q&A with Shez Iqbal, Criteo
- The Evolution of Spanish Ad Tech: Interview with Mario Torija, Index Exchange
- Resolving Challenges in CTV: Interview with Erhard Neumann, Spearad
CryptocurrencyFacebookLegalMetaSocial Media