IPA Bellwether Q2 2022: caution in uncertain times
by John Still on 21st Jul 2022 in News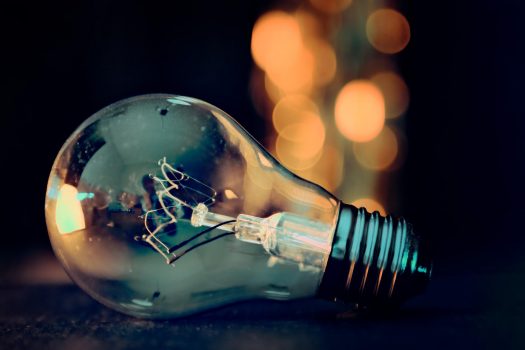 On Thursday 21 July, the Q2 2022 IPA Bellwether report was released, and the findings are a reflection of an industry facing uncertain times.
While total marketing budgets have stayed fairly resilient in the latest quarter, with net growth of 10.8%, adspend forecasts have been cut - testament to the cost of living crisis and its impact on the economy.
The report does show that a level of pessimism has set in across the industry, with 26.7% fewer companies admitting to feeling less positive than in the previous quarter. Given that the report forecasts a further four years of slowed growth, this lack of optimism comes as no surprise.
Despite this downturn in cheer, there are some aspects of the industry that provide a silver lining. In a continuation of Q1's trend, events budgets have seen a sharp rise in the new, post-pandemic landscape, as an industry built on connections rediscovers its social side. Net event spending was at 22.2%, up from Q1's impressive 18.7%.
So what does the industry make of the report? We spoke to representatives from across the media landscape to discover what the IPA Bellwether Q2 findings mean for them.
The Industry View
"Marketing budgets remained consistent in Q2, but ad spend forecasts for the next couple of years are being cut as a result of the cost of living crisis. To ensure advertisers are capturing consumer attention, and making the most of their budgets, they need to be conscious of the changes happening around them. In an industry facing increasing regulatory pressure and dwindling consumer trust, advertisers need to create a new digital ecosystem marked by responsibility.
"Partnerships based on consented first-party data are pivotal to build consumer trust. With reducing media budgets, advertisers need to work with partners that can provide them first-party data and an opportunity to build one-to-many relationships with publishers."
Isabella Jenkins, Agency Partner, Permutive
"While it's great to see that total marketing budgets have shown growth in Q2, it's clear that tougher times lie ahead. The cost of living crisis will have a significant impact on UK advertisers who must meet the marketing demands of their brands in the most impactful and efficient way possible. "
"However, our industry has shown remarkable resilience and strength in the last 2.5 years - becoming more agile in how we quickly respond to changes in consumer and market behaviour.
Utilising this experience will be vital in how we answer this next challenge to deliver the brand performance that matters most."
Dominic Woolfe, UK CEO, Azerion
"Whilst it's encouraging to see that budgets are stable for another quarter, we're about to enter a period of prolonged economic uncertainty. It is more important than ever for brands to be efficient with their advertising dollars. Increasing supply chain fragmentation coupled with declining transparency across intermediaries has made it harder to understand the true costs of programmatic campaigns, and ascertain the real impact of marketing on business outcomes.
"As a result of this, the industry has been slowly starting to simplify this landscape by powering direct connections between advertisers and publishers. And by working with a platform that is able to connect both sides of the programmatic ecosystem, marketers will be able to optimise their supply chains which has a knock on effect on campaign cost efficiency."  
Luca Masiello, Advertiser Partnerships, Senior Manager, Xandr
"Video has remained a staple in the marketing mix despite ongoing economic headwinds. We've seen that campaigns are most effective and meet ROI targets when advertising adjacent to video content on platforms that guarantee reach and scale. 
"Not only do Meta and TikTok, for example, connect brands with engaged communities, they have also invested in new Inventory Filters and verification for video in feed respectively to allow brands to have deeper content insights within their social ad campaigns. Crucial steps like these will push the industry toward greater advertiser transparency and spur video spend past predicted forecasts."
Emma Lacey, SVP EMEA, Zefr
"The latest IPA Bellwether report shows that marketing budgets are continuing to grow at a solid pace. But with the deprecation of third-party cookies edging ever closer, the industry is still grappling with the challenges of tracking and measurement.
"Now is the time for advertisers to start testing solutions and embracing the opportunities that ID-free solutions bring. With a potential economic downturn on the horizon, advertisers need to ensure they are targeting with hyper relevance and reaching customers effectively  in the right place at the right time."
Vanessa O'Connell, Head of Marketing Communications, Nano Interactive
"Despite the recent economic uncertainty, the resilient growth of online marketing indicates brands are still keen to capitalise on the benefits of digital. But with the reduced ad spend predicted within this already crowded market, it is essential that brands are communicating effectively with their audiences and maximising attention with the best possible creative."
Paul Coggins, CEO and Co-Founder, Adludio
"Despite ad spend forecasts for 2022 and 2023 set to be cut, the latest IPA Bellwether report shows that the advertising industry is still making a strong recovery after the pandemic."
It's also heartening to see that video is continuing to grow by 8%, which in turn presents a plethora of opportunities for advertisers."
Mateusz Jędrocha, Head of Upper Funnel Solutions Development, RTB House
"Given the current economic climate, it was likely that the latest IPA Bellwether would scale back from the impressive growth predicted the previous quarter. While the expansion of marketing budgets is a testament to the industry's resilience, it is clear that for advertisers to maintain stable revenue, they will require a balance of proven partners alongside new ways of approaching scale and effectiveness.
"For one, as consumers curtail their spending in the face of these challenges, media will be relied on more heavily as a source of news, advice and community. Advertisers should therefore continue to support ad-funded publishers with high-attention, responsible, and relevant content. Reaching consumers in this way will not only protect quality journalism, it will also help to maintain return-on-investment and help to rebuild the ad industry."
Justin Taylor, UK MD, Teads
 "The resilient growth of online advertising budgets indicated by this quarter's IPA Bellwether, even in the face of current economic issues, is encouraging. With digital marketers already embracing cookieless technologies, many will now be looking at the long term and formulating strategies anchored in addressability."
Vihan Sharma, Executive Vice President Global Sales and MD of Europe, LiveRamp
Ad SpendAd TechAdvertisingAgenciesDisplayMediaMedia Spend