Anzu, Eskimi & Hot Wheels Launch Intrinsic In-Game Advertising Which Drives Success For Hot Wheels
by ExchangeWire PressBox on 31st Jan 2023 in News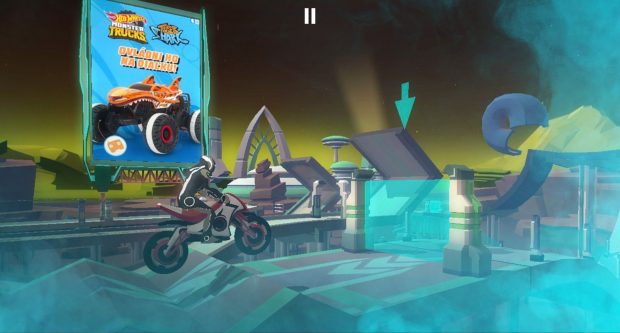 The world's best-known scale-model toy car brand Hot Wheels (Mattel), worked with Mediabrands Slovakia, Eskimi, a full-stack programmatic advertising platform, and Anzu, the global in-game advertising platform, to launch an intrinsic in-game advertising campaign to promote their Monster Trucks (Trucks Turnaj Titanov) and increase brand awareness, brand visibility, and reach during the lead-up to the holiday season.
The display ads featuring the products ran within Anzu's non-intrusive in-game ad placements, built into some of the best-known gaming titles in places where you would expect to find ads in the real world like alongside racetracks and around sports stadiums.
In-game advertising presented Hot Wheels with a compliant and ethical way of bringing their product to young audiences, meeting them where they spend most of their time — in their favourite games.
Hot Wheels was able to easily execute the campaign through Eskimi's self-service platform, tapping into premium mobile titles from Anzu's vast inventory, including Nitro Nation, Gravity Rider Zero, Tennis Clash, Dragon City, and Cooking Diary.
Hot Wheels was pleased with the outcome of the programmatic campaign, with Oracle Moat reporting a 99.5% viewability rate vs. a benchmark of 60.40% and an IVT rate of 0.4% vs. a benchmark of 6.10% for digital campaigns.
On the success, Marek Somol, senior associate digital marketing Czech Republic & Slovakia & Hungary at Mattel EMEA, said, "I am a huge fan of OOH because it allows advertisers to catch attention and engage with consumers in fun and out-of-the-box ways, which have huge impacts on brand building and campaign awareness. In-game ads have allowed us to bring all the advantages that come with OOH to the gaming world with the added benefit of all the reporting, targeting, and measurement features that come with digital advertising."
Chaim Berko, senior programmatic account manager EMEA at Anzu, said, "To launch a successful in-game campaign, there are several important factors you need to consider, including the messaging, creatives, games, time, frequency, audience, and how your campaign elevates and adds to the player experience. We worked closely with Eskimi DSP to ensure the Hot Wheels campaign was set up for success, and in the end, it all paid off. Advertisers should remember that the devil is in the detail!"
"In this specific case, Mediabrands SK team of experts were able to boost the speed of the advertising process using Eskimi's self-service option", said Yana Grishkova, product marketing manager at Eskimi. "Integration into the gameplay with creatives utilising the distinctive brand image displayed an impactful presence of Hot Wheels brand in their audience's favourite medium - mobile gaming."
AdvertisingIn-GameProduct LaunchProgrammatic