Shiseido's Juliana Chu on Supply Chain Issues, Ecommerce and Super Apps, and Brand Purpose
by Grace Dillon on 5th Nov 2021 in Podcast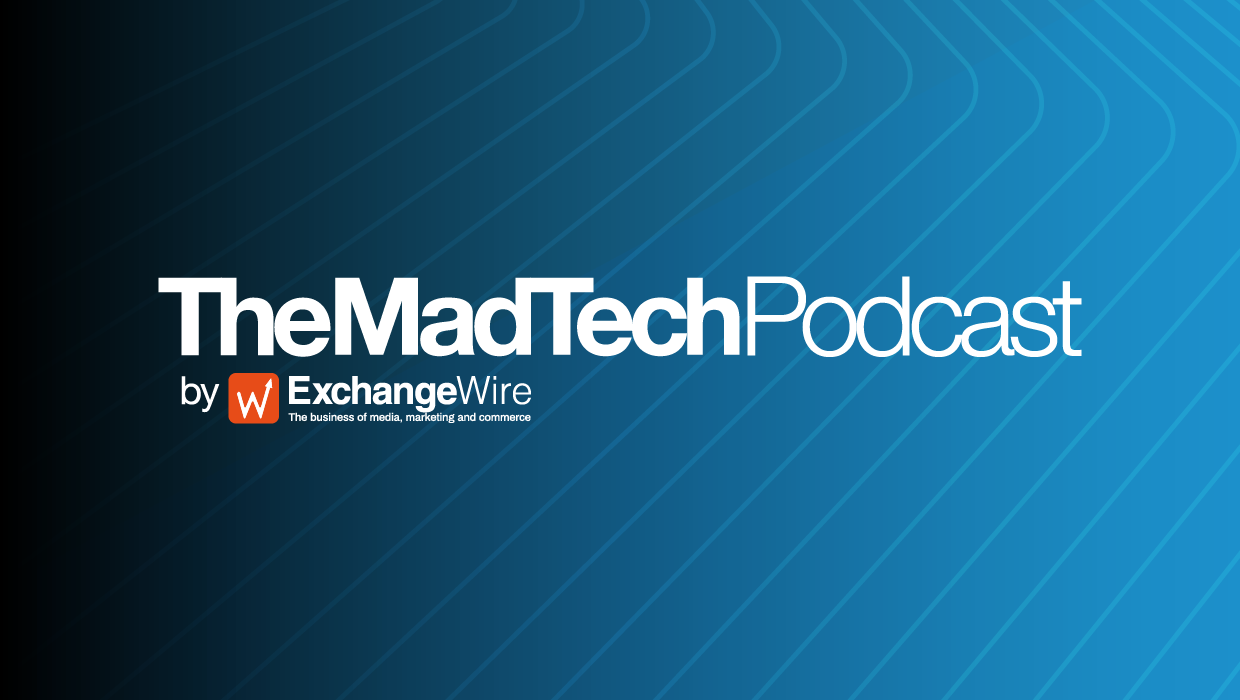 On this week's episode of TheMadTech Podcast, Juliana Chu, vice president of digital & ecommerce, joins ExchangeWire's Anne-Marie Sheedy and Rachel Smith to discuss the latest news in media, marketing, and commerce.
This week, they cover:
- Analysts are warning that businesses may be reconsidering their advertising budgets ahead of the holiday season as global supply issues continue to hamper production. The issue, which has seen disruption at ports and factories amid a scarcity of materials and components, could see marketers "slow their marketing spend, given the diminished need to drive incremental demand", according to Snap chief business officer Jeremi Gorman.
The forecast exemplifies the universal impact of the world-wide phenomenon, and threatens to bring the post-lockdown recovery of certain areas of the advertising industry to an abrupt end. Analysts say that the final quarter of 2021 could be particularly damaging for performance marketing, for which Q4 is usually a boon, than for brand advertising.
Whilst the financial performances of the world's largest ad groups have remained stable for the time being (with a 7%, 12%, and 16% year-on-year revenue rise at Omnicom, Publicis, and Interpublic respectively, with the latter two reporting higher-than-pre-pandemic organic revenues), Citigroup analysts predict that the rate of organic growth will decline over Q4. Ad executives say they are keeping a close eye on the situation, with one acknowledging that the situation has dampened client optimism around a resurgence in consumer spending.
- PayPal are reportedly considering buying Pinterest in what would be the payment giant's biggest acquisition to date. If agreed, the sale will be worth a substantial amount considering the social media platform's USD $40bn market value, and could make PayPal more involved in the customer experience aspect of online shopping.
PayPal recently revealed their plans to become a go-to for ecommerce, and acquiring Pinterest could do that by bringing the company into the customer journey at an earlier point. Whilst PayPal CEO Dan Shulman expressed excitement over the new strategy, investors have been largely indifferent to the rumoured deal, a response which sent the USD $300bn company's stocks down 4.9%.
Beginning as a content-sharing platform monetised by ads, Pinterest have more recently sought to incorporate ecommerce into their strategy. In 2020, the company entered a partnership with Shopify, which they extended in April this year to bring the Canadian ecommerce giant's services to a further 27 countries. The company have had a mixed year - whilst user levels skyrocketed at the start of the first global lockdown, monthly active users were down 5% in July 2021 compared to a year earlier, a result which caused their stocks fall by 14% at the time (although their share value rose 13% after reports of the deal first broke). Yet with confidence seemingly high around M&A, now could be an ideal time for a deal to be made.
- The latest Participation Brand Index from Iris has indicated that brands are less prevalent in the minds of consumers. The study, which examines how the perceptions and relationships between people and 150 global brands, has found that around 80% of brands are not being thought about regularly by consumers after periodic lockdowns saw physical retailers shut up shop and consumers flock to ad-free video on demand services to stave off boredom.
The survey found that indifference towards brands has doubled, with the number of people showing 'intrigue' for a brand falling by 44% and the number who want to discuss brands with friends declining by 38%. This contrasts heavily with the momentum behind social movements such as Black Lives Matter and Fridays for Future, indicating that cultural power and influence largely rest not with brands, but with people.
To combat this "apathy epidemic" towards them, brands must become more purpose-driven. The study found that companies who put sustainability at the heart of their proposition are more successful and better thought of than their competitors, with brands like electric vehicle maker Tesla and sustainable shoemaker Allbirds scoring high on the index. Making consumers feel like their part of a wider cause and community also proved effective in raising the level of attention a brand receives (particularly amongst B2B brands), as does emphasising the importance of the customer experience, the report revealed.
Ad SpendAppsBrandsecommerceM&APodcastSupply Chain