The Telegraph's Camilla Child on Algorithm Deletion, Hide my Email, and Data Sharing
by Grace Dillon on 16th Jul 2021 in Podcast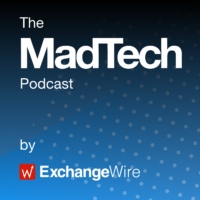 On this week's episode of The MadTech Podcast, Camilla Child, director of commercial strategy at The Telegraph and Wires Global 2021 judge, joins ExchangeWire's Grace Dillon and Anne-Marie Sheedy to discuss the latest news in ad tech and martech.
Together, they cover:
– The Federal Trade Commission (FTC) could make more use of their power to force technology companies to 'kill' their algorithms in order to recompense for violating data privacy legislation. Speaking to Digiday, FTC commissioner Rebecca Slaughter indicated that the agency could order firms to delete the AI behind their products if the creation of said algorithms was aided by the illicit or deceptive collection of users' information.
The solution has been used before, notably against the notorious Cambridge Analytica, whom the FTC accused of misrepresenting how they would use the data they collected. More recently, the regulator ordered photo app Everalbum, who allegedly used facial recognition technology without their users' consent, to delete the machine-learning models they had developed from their users' pictures. At the time of the case, FTC commissioner Rohit Chopra deemed the order "an important course correction" that forced Everalbum to "forfeit the fruits of its deception".
For Slaughter, the power will help the regulator remedy the "incentives" behind privacy violations and "not just the surface-level practice that's problematic." Law firms representing tech companies have taken notice of Slaughter's public comments regarding the technique, with one firm quoted as saying that "algorithmic disgorgement is here to stay in the FTC's arsenal of enforcement mechanisms."
– "Hide My Email", a new feature announced by Apple at their Worldwide Developers Conference, is (understandably) causing a lot of anxiety within the ad tech industry, writes AdExchanger's James Hercher. The tool creates fake email addresses that forward mail to iOS users' real inboxes, undermining first-party data collection and identity resolution efforts by enabling users to avoid having to share their real email addresses with other companies.
As "Hide My Email" is currently only available to a small portion of Apple's user base (specifically, those who have the latest iOS, are logged into iCloud, and use Apple Mail as their email service) panic may be premature. But, if taken up in high numbers, the feature could prove catastrophic for newsletter providers. On top of the anonymisation aspect, "Hide My Email" will also remove the tracking pixel attached to emails – the technology that allows senders to see which recipients have opened them. Without this information, senders can't tell whether their output is landing in recipients' inboxes, and could make it more likely for newsletters to land in a subscriber's spam folder. With many sponsored newsletters sold on the basis of open rates, this could prove costly to email-based ad sellers.
For publishers, "Hide My Email" not only impairs their own first-party data collection efforts, but could leave them vulnerable to loopholes, such as an individual using different email addresses to sign up for free trials. Whilst there's currently no official system through which publishers, developers, or brands can challenge or campaign against Apple's decisions, some are reportedly contemplating taking retaliatory action against the tech titan, such as by rejecting iOS audiences who use generated email addresses.
– Consumers' understanding of how companies use their information is based on misconceptions, and it's up to brands to rectify this, writes IPG's Arun Kumar in AdWeek. Kumar argues that a growing view that data collection is "an unnecessary intrusion that offers people little value in return" is due in part to the fact that many consumers don't know what companies do with the data they collect, and (crucially) don't see how sharing their information with these companies benefits them.
Suspicions towards companies' collection of data (81% of Americans think there are more risks than advantages to data sharing; 78% of global consumers believe data collection benefits businesses more than them) poses a very real threat to the ad-supported model that keeps much of the internet freely accessible, as well as to the often hard-won trust between brands and their customers. If the symbiotic relationship between the internet and advertising which is so integral to brands is to remain intact, then marketers must take it upon themselves to inform the public of the benefits of accountable data sharing. Taking the onus for this is particularly important to ensuring that tech giants, who have long dominated popular narratives surrounding the collection and sharing of information, no longer have this power.
In order to undo negative perceptions of data sharing, brands must convey both that responsible, "accountable market participants" handle data in a highly secure manner, and that advertising that's informed by data provides a better customer experience. Brands are best placed to do this, says Kumar, because they typically see greater trust from consumers. For online actors who engage in less palatable data practices, the solution will be new regulation that sets out universal standards that all participants must abide by.
AppleBrandsDataEmailFirst-Party DataPodcastPrivacyPublisherRegulation