How Sky Is Using Data To Win Back Advertisers, And Take The Fight To Online Interlopers
by Ronan Shields on 13th Mar 2014 in News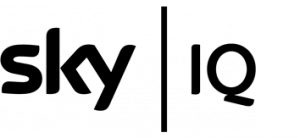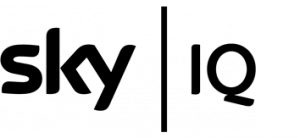 Jeremy Tester, Sky Media, director of insight, reveals plans for the further roll out of the broadcaster's data-driven, insight and audience buying tools Sky IQ and AdSmart, as it aims to counter web-based interlopers that increasingly rival them for prominence on advertiser's media plans.

Online video is one of the growth areas of online advertising, with a recent IAB report shows that it registered 24% year-on-year growth in the first half of 2013.
Programmatic players are all lining up to take their share of the takings, with AOL's Adap.tv, DataXu and Yume all announcing recent product launches to take their share of brand advertising budgets. But traditional broadcasters, notably BSkyB, are arming themselves with data-driven advertising tools to underline their place at the top of the advertising milieu.

In recent weeks, the programmatic video sector has seen several notable announcements. Foremost among them was AOL's Adap.tv revelation that TV advertisers can now buy linear TV ad slots through its Audience Path platform in the US, giving advertisers a potential reach to over 90 million viewers.
Senior Adap.tv execs are at pains not to pitch Audience Path against more traditional TV inventory buying channels (publicly at least). But DataXu, which recently announced the addition of private exchange video inventory to its platform, is less diplomatic in its assertions.
"This brings programmatic video to the point where brand marketers can confidently make increasingly bold shifts in budget, from TV, to premium quality digital video," reads a DataXu release making the announcement.
DataXu then goes on to cite research stating that 86% of brand-side marketers, and over 91% of agency advertisers want to invest more in online video, to the detriment of budgets traditionally reserved for TV.
Add to this the more recent announcement of YuMe's Video Reach, a platform designed to help brand marketers (that traditionally spent their budgets on TV) target users across devices in 'brand safe' environments, and the threat to traditional TV channels is apparent.
However, this is not to say the tide is turning and traditional ad-funded TV broadcasters are now defenceless. Speaking at this week's ISBA conference, hosted in London, BSkyB's Tester took to the stage to explain how it was using a two-pronged, data-driven approach to fend off the external threat to its ad revenues. Namely, via its media planning tool Sky IQ, plus its "dynamic ad delivery platform" AdSmart, as BskyB attempts to answer advertisers' need for data-driven media services.
"TV is thriving, and [TV advertising trade body] ThinkBox does a good job of conveying just what TV is doing [for advertisers]," he told attendees. "But the conversation is now about loads of things such as data, measurement, and accountability have all now come into the world of television."
Sky IQ contains unique viewing panel data from over 500,000 homes; which questions them on viewing patterns, such as timing of viewings, what programmes, what devices they watch them on, plus ad exposure, etc.
The recently launched service means Sky is able to cross-reference panel data sourced from the SkyIQ database with brands' own first-party data to help them better refine their campaigns targeted at 89 audience segments on Sky-owned TV channels.
"Sky IQ gives us actionable audience insights, sophisticated media deployment options and better measurement of effectiveness," says Tester.
BSkyB's AdSmart lets advertisers serve different ads to different audiences via their Sky TV set-top box, based on the profile Sky builds on them.
"This doesn't mean the more adverts, it means more relevant adverts," said Tester.
For instance, audiences in one region (such as the North West of England) can be shown a different ad in the same slot to similar audiences in another (London for example). The ads can also be switched depending on an audience's demographic profile, so two houses next to each other can be watching the same programme on the same channel, but be served different ads if the platform deems them to have different demographic profiles.
Effectively AdSmart – which BSkyB has spent £100m on building AdSmart so far - turns viewers' Sky boxes into "dynamic ad servers that can track campaign performance," added Tester.
Brands including Homebase, Nestle, Paddy Power and Unilever have all used both Sky IQ plus Ad Smart so far, according to Tester, who added that Sky has served 88 million ads via AdSmart, across 279 campaigns, with 90 brands taking part since launching eight months ago.
One key element to Sky's data-driven ad strategy is to bring "lapsed advertisers" to its platform, explained Tester, denoting the broadcaster's strategy for defending its share of advertising budgets.
"Lapsed brands" that have used Sky IQ and AdSmart so far include Nestle for its Polo brand, according to Tester. He told ISBA conference attendees how Nestle was able to use the platforms to serve different ads to different regions in order to test which campaigns are the most effective with different audiences.
"We're just out of test and learn phase, it's only available on Sky Channels at present, but there's an invitation out there for more advertisers [and broadcasters] to adopt Sky's AdSmart technology," added Tester.
At present both tools are only available on TV, but soon Sky will roll out the service to bring dynamic ad serving to desktop and mobile devices, indicating that the ascension of online advertising channels will not go unchallenged.
"Sky AdSmart is a really important development for both television and advertisers… It's this investment in innovation that helps us understand customers and what they want, and brings ROI learnings for advertisers helping them refine their strategies," concluded Tester.
AdvertiserBrandingLocationMartechMedia SpendProgrammaticTradingTVVideo