ExchangeWire Asia-Pacific Weekly Round-Up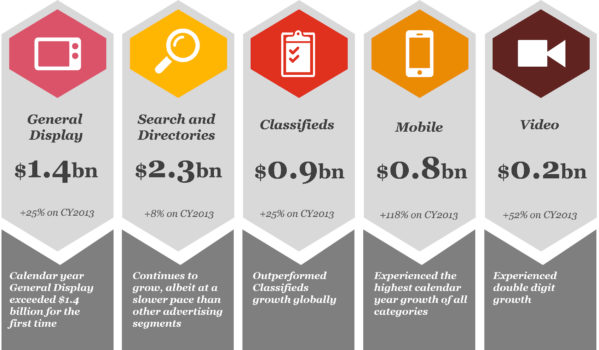 In this weekly segment, ExchangeWire sums up the key industry updates on ad tech from around the region – and in this week's edition: AU online ad spend hit $4.6bn; AdRoll goes to Japan with new local team; SpotXchange offers programmatic video guide for APAC broadcasters; Indian ad market grows to $6.57bn in 2014.
AU online ad spend hit $4.6bn
Australia's online advertising expenditure last year grew 16% year-on-year to reach $4.6bn, with the fourth quarter raking in $1.2bn on a 7.1% growth over the same quarter in 2013.
According to IAB Australia's Online Advertising Expenditure Report, mobile advertising climbed 118 percent to hit $762m while video increased 52% to $237m.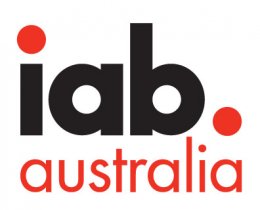 The FMCG sector was the largest spender in video advertising, accounting for 16.5% of total spend over the past year. Retail saw the strongest ever quarter in fourth-quarter 2014, contributing 10.9 percent of overall display online ads.
Some $1.4bn was spent on display ads, while classifieds raked in $929m and search and directories retained its pole position for the year at $2.3bn.
IAB Australia CEO Alice Manners said in the report: "While we are delighted about the sustained and robust growth of online advertising, we are most pleased that the proportion of expenditure in specific categories is aligning to category shares in the advertising market as a whole. This signifies that advertisers are seeing digital categories as being a comparable investment to their traditional counterparts."
AdRoll goes to Japan with new local team, office
AdRoll has set up shop in Japan with a new local office and team based in Tokyo, and responsible for supporting its Japanese customers.
The retargeting platform provider said it had also translated and localised its self-service product for the market. Tokyo is its sixth office following other regional offices in Sydney, London, Dublin, and New York.
AdRoll's new Tokyo team boasts industry veterans that include Makoto Arima, who is vice president and chairman of the local outlet, and was the first employee of Yahoo Japan where he was managing director.
Luciano Kohmura, formerly managing director of Google Japan, is now the managing director of AdRoll Japan where he will spearhead day-to-day operations.
AdRoll's CEO and co-founder Aaron Bell said: "As one of the largest advertising markets in the world, Japan represents a massive opportunity to scale performance marketing across brands of all sizes and verticals.
"Having respected, experienced leaders such as Makoto and Luciano at the helm shows our commitment to building a world-class organisation in Japan and delivering a fully localised solution tailored to the Japanese market."
The company already has signed up 11 Japanese digital agencies and 2 media players as participants in a pilot program, giving them the opportunity to roll out retargeting campaigns on multiple platforms and devices. They include CyberAgent, OPT, iRep, TransCosmos, Microad Plus, Cyber Consultant, GMO Nikko, and DAC.
AdRoll is looking to bring onboard more than 25 new employees for its Tokyo office this year.
SpotXchange offers programmatic video guide for APAC broadcasters
The video ad platform has developed a whitepaper to help broadcasters "maximise" their ad revenues through programmatic sales.
Describing programmatic buying as a "quantum shift" for TV, which traditionally has sold ads based on a simple, prepackaged model for decades, SpotXchange said it would take several years before this industry transitions to take full advantage of the real-time efficiencies of programmatic.
Asia-Pacific managing director, Matt Von der Muhll, added in a statement that broadcasters could take an easy first step by tapping the technology in the booking process.
Moving from an in-advance, prepackaged sales model to real-time, auction-based programmatic sales will be a significant challenge for the industry that will require a mindset change and market education.
"It's about complementing the current process, not replacing it," Von der Muhll noted. "As views move towards an on-demand world, advertisers cannot rely on the old process where viewers were guaranteed on the couch at a given timeslot. It's now a very different world, an instantaneous world [that] can only be addressed effectively through the use of programmatic tools."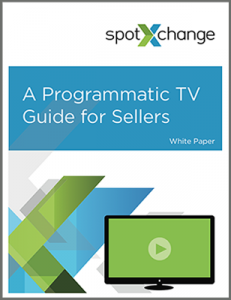 Going the programmatic route will offer TV sellers operational efficiencies, improved yield management, data-driven transactions, real-time optimization, and the ability to reach households, he added.
To help broadcasters better understand the technology, SpotXchange said its Guide to Programmatic TV for Sellers whitepaper addresses a range of topics spanning industry economics, data and automation, and video consumption patterns. It also looks at the fragmentation of the video audience, opportunities for the supply side, as well as the potential of programmatic TV in the Asia-Pacific region.
Von der Muhll said: "Our hope is that this paper will spark a lively discussion around the painpoints facing broadcasters and content owners, and the potential for programmatic to increase revenue and improve transactional efficiencies for both sellers and buyers."
Indian ad market grows to $6.57bn in 2014
The Indian advertising industry expanded by 16.4% last year and is expected to climb another 9.6% to reach 406.58bn rupees (US$6.57bn) by end-2015, revealed a report by Madison Media Group. The market grew by 52bn rupees (US$839.89m) in 2014, boosted partly by the country's general elections and 5 state elections. Local ecommerce players also advertised heavily, the report added.
At nearly 40%, print accounted for the biggest share of ads and is expected to rake in 160bn rupees (US$2.58bn) by the end of 2015. TV is expected to generate 155bn rupees (US$2.5bn), with FMCG contributing more than 50%, while digital ads have outpaced outdoor, cinema, and radio to account for 12.6% of the overall market.
According to the Madison report, this year will be "another exciting year of high growth" for India's advertising market, but will see "some uncertainty" in media deliveries due to the anticipated BARC (Broadcast Audience Research Council) TV ratings in the second quarter that will be based on a new target audience classification system. This will make comparison with TAM Media Research's existing rating system "difficult".
AdvertiserAPACAustraliaIndiaMedia SpendMobileProgrammaticTVVideo