Nestle: 'I Want to Spend More... But Robots Don't Buy Kit Kats'
by Ronan Shields on 12th Mar 2015 in News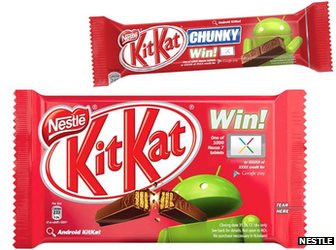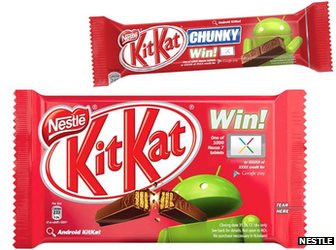 Advertisers are willing to pay enhanced prices for ad inventory bought using programmatic technology, but ad tech partners need to provide 100% transparency, and media owners must produce more engaging ad formats, according to Nestle's UK digital lead.

Gawain Owen, Nestle, digital lead, UK, made the statement speaking at this week's IAB RTA (real-time advertising) conference hosted in London, where he told delegates the advertiser, which spends in excess of $3bn dollars per year on advertising space, had bought in to the concept of programmatic media buying, it just requires more assurances about performance.
"2014 was very much a year of test and learn [for programmatic buying] at Nestle, and that was very much accelerated by publishers bringing more engaging branded ad formats to the marketplace," he said.
Owen later went on to stress the importance of transparency when it came to media buying. He added: "I want to grow more market share [via media buying], but I can't do that if my ad isn't seen, at the end of the day robots can't buy Kit Kats."
Nestle also used 2014 to review its relationships digital agencies and ad tech providers – in the US it trimmed its agency roster from 15 to eight – including reducing the amount of demand-side platforms (DSPs) it works with, a process Owen described as "highly controversial at the time".
However, the confectionary giant now has a more dependable relationships with its digital advertising partners as a result, according to Owen. "We moved from one video platform to another, and I now have 100% transparency, I can now log in at any time, and straight away see how my line item is forming," he added.
In particular, Nestle, whose brands include Kit Kat and Rowntree, is interested in online video ad formats, something the advertiser is eager to explore further as audiences' habits migrate from offline to online.
"We're a TV-led company [when it comes to advertising], but as consumers' move away from it and are more engaged online, that's why video is an exciting new opportunity for us. That's why working with our agency is so important to us," said Owen.
He went on to describe the process of purchasing quality media inventory online as "like mining for gold", stressing the need for quality ad formats, with guaranteed viewability, and high view completion rates.
"We're Nestle and we want to advertise with you, and guarantee you that money if you and give me the opportunity to find those hard-to-reach television audiences," said Owen.
He also took the time to laud supply-side platforms that were encouraging broadcasters that were opening up to programmatic media buying, as well as France-based Teads for bringing video ad formats into traditional publisher environments.
Owen expressed the opinions speaking during a panel session where he was joined by regular ExchangeWire contributors Sue Hunt, Tremor Video, senior programmatic director, who also spoke about the difficulties faced by traditional publishers transitioning from not only print to digital.
This is then exacerbated by the move from early digital era (where they mostly sold static banner ads) to more contemporary programmatic era, where advertisers are increasingly in the market for more animated ad formats, according to Hunt.
"It's difficult there's always the argument of man versus machine, and will going programmatic cost the organisation jobs [including those of the people responsible making those decisions in the first place]," she said.
However, publishers need the ability to protect their advertising margins, something which the programmatic ad buying process is widely reputed to diminish, she explained. "But the volume [of inventory they make available] means it's not worth their while training all their salesforce to go out [and sell programmatic] as part of the digital proposition."
Hunt added that those media owners 'getting it right' work more harmoniously with the demand-side players. "There's less of a 'them and us' attitude, and the progress has come from people stop thinking that the other side is trying to take something away [from their profit margin]."
Speaking on this point, Owen added: "I'm interested and want to actually want to pay a fair price for your inventory. I want to spend more. I'm not going to find good inventory at the bottom of the pool."
He later went on to say: "If I need to get out 250,000 impressions then I need to have a conversation with the actual publisher, and my video partner," further stressing the need for transparency.
AdvertiserBrandingDigital MarketingMedia SpendPublisherTradingTransparencyVideoViewability