The Mark of Intelligent Retailing is Customer Understanding Through Data
by Lindsay Rowntree on 3rd Mar 2016 in News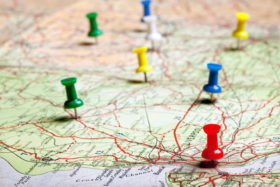 Dr Marc Hobell (pictured below), director, Pitney Bowes Software explains the importance of data and technology in retail to ensure an accurate understanding of customers and inform, not just physical store locations, but also the approach to omnichannel communications.
Retail is a high-risk industry. You only need to take a look at high streets in towns and villages across Europe to see the evidence in the number of empty units and 'to let' signs. Service industries are an increasing presence, as tattoo parlours and nail bars rub shoulders with artisan coffee shops and fast food restaurants. Small, often family-run, shops are being priced off the high street as shoppers snub them in favour of retail parks, or move their business online.
For many retailers, a physical presence remains an important part of an omnichannel strategy: It provides the chance for consumers to touch and feel items before they buy; it gives customers access to product experts; it provides an opportunity for retailers to showcase their product ranges; and it can be a base for 'click and collect', or customer returns. Ecommerce is a booming USD$3.2tn (£2.3tn) industry; but 85% of consumers prefer to shop in-store, according to a survey from Time Trade. The same research found that 90% of consumers were more likely to buy when assisted by a helpful store advisor and 92% of millennials in the research said they were at least as likely to shop in store in 2016 as last year.
Maintaining a physical presence, whilst remaining profitable and staying up-to-date with changing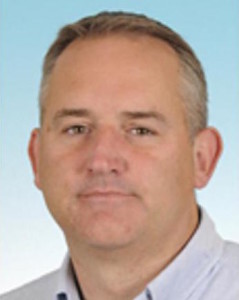 consumer behaviours, are two major challenges for retailers – but there is a way for retailers to reduce risk and increase their chances of success. The answer lies, as it so often does, in data.
Retailers are using geospatial data, or location intelligence, to generate a detailed, precise, accurate understanding of their customers and prospects. They are also pulling different customer data sets from across their organisation to create a single customer view – so they can boost results, and deliver a world-class service experience.
Location, location, location

Let's look at location intelligence first. In retail, location intelligence has tremendous power. It's the difference between opening a store in an area where you know your target demographic is located, to opening a store and waiting… and waiting… for the customers to come. I'm not suggesting that many retailers open stores without any intelligence whatsoever; but those who use location intelligence to deliver insight and drive their business decision making are minimising risk. It can help retailers:
– Optimise reach, helping them identify the physical areas where consumers show the highest propensity to buy
– Direct investment into areas most likely to generate a high return
– Develop a transactional-level view of the customer
– Avoid 'territory conflict', minimising the risk of a new store taking business from an existing store
– Understand how stores mature, identifying those areas which will generate longer payback
– Manage revenues across each store in a holistic view for the business
– Identify characteristics of underperformance and avoid them and, similarly, identify and close or relocate unprofitable stores
– Identify locations and sites for competition strategies and growth platforms
A single customer view
Smart retailers are also using data to create a clear, accurate, and detailed view of each client. Research shows that 40% of businesses have more than 80% of their customer data stored in separate systems across their organisation. Used correctly, this data is an untapped goldmine of information. Conversely, if inaccurate, duplicated, or unprotected, it can be responsible for losing valuable business and can incur regulatory fines.
The solution lies in using software to create a single customer view, which brings together insight gleaned from across the business, and helps join the dots, so the organisation can deliver targeted, engaging, and relevant messages across an ecosystem of physical and digital channels. Creating a single customer view helps retailers:
– Reveal confident predictions of future buyer behaviour, enabling businesses to tightly target customers with specific products and services
– Improve the accuracy of forecasting, using information on propensity to buy, purchase triggers, and seasonal buying behaviour
– Refine and enhance product development, based on factual accuracy
– Improve productivity and efficiency across a business through integrated systems
– Boost precision and accuracy of customer lifecycle management
– Minimise risk to businesses by performing address validation in real-time
– Support regulatory compliance 
Accurate data drives omnichannel engagement
Creating a single customer view results in clean, precise data, which enables an omnichannel approach to communications. With accurate data, hypertargeted, relevant and personalised messages can be delivered to customers across the channels they prefer –video, for example. Video is hugely popular: 100 million internet users watch online video each day – and is an increasingly effective customer engagement channel. Interactive Personalised Video combines customer data with predictive analytics to deliver real-time, personalised video content which businesses are using to drive engagement, present tailored information for new customers and present up-sell and cross-sell opportunities specific to the customer.
Today's consumers have high expectations. They work hard to earn their money, and expect to receive a streamlined service experience in exchange for their business. Smart retailers are stepping up to the challenge. Those that are generating results – and ultimately, success – are combining accurate data with technology innovation to deliver a precise, personalised retail experience.
Originally published on ExchangeWire