Inherently Different APAC Markets Require Different Ad Approaches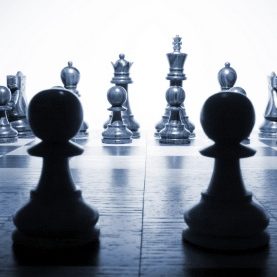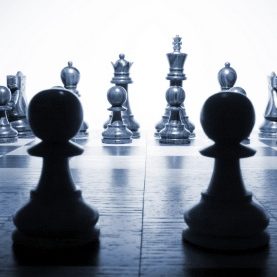 Hong Kong leans towards ads on local content sites, and in the local language; while Singapore prefers content that is more global and in English. These differences between markets in Asia-Pacific mean marketers will need to deploy different advertising solutions to cater to the needs of each market.
Pixels CEO Kevin Huang adds that tactics, communications, as well as strategies, should vary across the region, where ad technology also is adopted differently. With cross-screen device identification proving to be the biggest challenge for advertisers in Asia-Pacific, Hong Kong-based Huang notes in this Q&A with ExchangeWire that the ad tech industry will need to conform to cross-device standards; and marketers must reassess the quality of their mobile creatives.
ExchangeWire: Looking at the advertising needs across the different markets in this region, what have you observed to be key differences?
Kevin Huang: Tactics, communications, and strategies are different from market to market, since each is unique. Consumers in each market are very local, due to different languages and cultures. A good example is Hong Kong compared to Singapore. Both may be similar in some ways, but they cannot be more different than each other.
In Hong Kong, advertisements that work best and appeal most to consumers are those that are delivered on local content sites, in local language, such as Chinese or Cantonese. In Singapore, on the other hand, content tends to be more global and regional in nature, with English as the main language.
Different markets also adopt new technology differently. Take programmatic as an example. The Australian market has already grown rapidly and become fairly sophisticated, with 20% growth projections each year and programmatic expected to be a very sustainable part of digital ad spend. In Hong Kong, however, programmatic is expected to be just 1% of ad spend in 2016. In comparison, Singapore is moving more quickly than Hong Kong, while Malaysia sits between both markets.
So, there are unique attributes in each Asia-Pacific market and marketers need to implement different advertising solutions to cater to the needs of each market.
What are some key challenges marketers here face in terms of deploying a mobile campaign?
Cross-screen device identification is by far the single largest challenge. Marketers do not want to reach devices. Instead, they want to reach consumers; but these users in Asia-Pacific switch between multiple screens on a daily, even hourly, basis.
Also, creatives on mobile have been sub-standard and poor in quality. It is the single and the biggest reason why Asia-Pacific marketers under-invest in mobile. They understand the importance of including mobile, or making it part of their overall marketing campaign; but, as an industry, we have not offered marketers good enough creatives.
There's also the challenge of striking the right balance between communicating effectively and being overly intrusive. Smartphone screens range between 4- to 6-inches. Marketers must be wary of not being too intrusive and ads appearing too often on consumers' screens.
How should they resolve these issues?
From a creative point of view, marketers and agencies need to work together. Marketers should continue to look for more quality mobile creatives, and agencies should make it easier for marketers to adopt rich HTML5 mobile creatives, and make it consistent across devices and platforms.
As for cross-device, the industry needs to agree on standards and methodologies.
The Australia and New Zealand (ANZ) ad industry has been focused on building mobile private marketplaces (PMPs). What kind of conversations should Asia-Pacific have around mobile PMPs, and where do you see the need for such marketplaces?
Demand for mobile ads is growing rapidly everywhere in this region; particularly in markets that have reached, or are experiencing, high smartphone penetration. These include Hong Kong, Singapore, and Malaysia, where mobile penetration is more than 100%. There's also growth in emerging markets, including Indonesia, the Philippines, and Vietnam, where consumers' first online experience is via mobile phones.
The need for mobile PMPs will increase as mobile ad spend continues to grow, and brands and marketers increase in sophistication. Meanwhile, the conversation in Asia-Pacific should primarily be on creativity, brand safety, transparency, behaviour targeting, and cross-screen tracking.
Programmatic adoption in the region still appears to be largely limited. What do you see are the biggest barriers?
For sure there is huge potential in programmatic adoption in the region. According to Magna Programmatic Global Report 2015, Asia-Pacific will spend US$7bn (£5bn) on programmatic in 2019, with a 35% compound annual growth rate.
There are barriers, though, related to brand safety and site list transparency, as well as the quality of data when marketers carry out targeting. Furthermore, there are insufficient in-house resources to deploy the right strategy and optimise campaigns.
To top it off, there are jargons, jargons, and more jargons. The endless creation of new TLAs (three-letters acronyms) has resulted in marketers being more confused and wondering what industry players are trying to achieve.
The simplest, but most effective, solution for all of this is to go back to basics. Agencies should help marketers understand, rather than confuse them, and refocus on their marketing strategies and objectives, instead of constantly bombarding them with new jargons.
What are some major misconceptions marketers in Asia-Pacific have about programmatic that you would like to address?
They presume that programmatic can solve all their marketing needs when, in fact, it doesn't. Automation makes the ad buying process simpler; but a human touch is more important to develop strategies, carry out optimisation and analysis, and so on.
Also, they believe in one-size-fits-all. This is not applicable to most things in life and it's the same with programmatic. Marketers should look for solutions that work well for them and, at the same time, be ready to test often and revise their strategies from time to time. They should also look for providers that have best-of-breed solutions, so that they can focus on their marketing objectives.
It has been about six months since Gravity4 acquired Pixels in November. What has your team been up to following the merger?
Everything has been great since the acquisition. In terms of our business and operations, the transition was super smooth. Our business continues to be in good shape and we are continuing to hire talent to grow our business in Asia-Pacific. We have expanded our coverage to include ANZ, and we are setting up our operations in new markets in this region.
We've also extended our product portfolio and are launching our programmatic advertising solutions, powered by Gravity4 Marketing Cloud.
How does the ad2one acquisitions in ANZ add to Gravity4's growth strategy for Asia-Pacific?
It extends the depth of our coverage in the region, enabling Gravity4 to serve clients across important markets, including Hong Kong, Southeast Asia, and ANZ.
Ad2one ANZ also brings a rich history of premium publisher relationship, strong advertiser, and agency connection to Gravity4. Today, we have a larger portfolio of digital advertising products, covering both premium and programmatic advertising solutions, to customers in both countries.
What are key objectives for the company's Asia-Pacific operations this year?
We want to establish Gravity4 as the partner of choice for advertisers and develop advertising solutions that markets need, locally and across the region. We also are focused on providing the human touch to our technology offerings and want to bring back focus to Asia-Pacific marketers – so they can achieve their goals, instead of being inundated by endless technology acronyms.
Ad TechAdvertiserAgencyAPACAustraliaBrandingCross-ChannelDataLocationMobileProgrammaticSingaporeTargeting