APAC Marketers Still Need to Brush Up on Their Digital Skills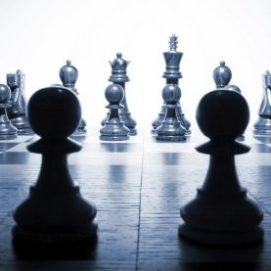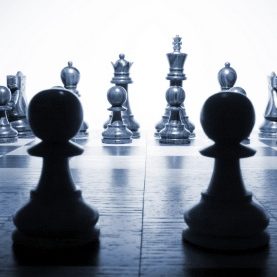 With brands in Asia-Pacific still getting accustomed to the digital era, the lack of understanding is pushing them towards low-hanging returns that miss the real targets. This gap in digital knowledge is also making it tough for marketers to match performance to business objectives – which, in turn, affects their ability to secure budget to fund their campaigns.
Advertisers need to have the tools to comprehend what is required to better engage with customers in an 'always-on' environment, says Wendy Hogan, marketing transformation and strategy director at Oracle Marketing Cloud, who is based in Singapore. The ad tech vendor has clients such as Zalora and PropertyGuru in the region.
In this Q&A with ExchangeWire, Hogan discusses key challenges marketers in the region face and highlights industry developments they need to track this year.
ExchangeWire: In an increasingly data-driven environment, what do you see are the top three challenges facing marketers in Asia-Pacific today?
Wendy Hogan: We recently did a survey among 450 senior executives in the region (Singapore, Australia, New Zealand, and India) and found that marketers in most countries are dealing with similar challenges. The first is access to budget. This is generally due to an expectation to do more with less, as business models change to adapt to a digital world, and a slowing economy in some of these markets. Securing executive buy-in to invest in technologies to support more sophisticated marketing also can be challenging as CMOs struggle to articulate the value to CEOs.
This relates also to the second challenge, which is a lack of understanding around KPIs (key performance indicators) and digital marketing. Due to a lack of understanding of current digital technologies and, to some extent, a lack of market data in some territories, it is harder for marketers to establish solid KPIs and to match it with business objectives. This comes full circle and impacts budgets.
This leads to another challenge, but also opportunity, around education and understanding of digital and modern marketing practices. The current generation of marketing leaders are the last whose careers spanned the analogue and digital worlds, and whose formal training as marketers bears little relation to the job they find themselves doing today. To succeed, marketers need the most complete view they can to create the customer journey. This means collecting, organising, and analysing data from anywhere they can find it – whether they own and control it or whether it belongs to third parties.
Digital marketers need to constantly keep themselves educated and updated, in order to better align KPIs to business objectives and secure budget buy-in to navigate their way round the increasingly data-driven marketing space.
How should they resolve these issues?
Marketers need to be cognisant of what it means to build strategies to communicate and engage in a customer-centric, 'always-on' environment. To do this, marketers must equip themselves with the tools to understand their customer and engage with the right content and message, at the right time, across any platform on which the customer chooses to engage. A marketing cloud platform is a core toolset that can help marketers to better profile each of their customer segments, as well as design individualised conversations and journeys that lead to better conversions and engagements. These tools help marketers to be both creative and scientific – creative in messaging and experiences, scientific in data analysis, profiling, testing, and optimisation.
Despite tech advancements in targeting and data analytics, ads are still showing up too often and at the wrong time. Why do you think these issues still crop up?
There are multiple reasons for this, across the whole ecosystem from the customer, to company, to ad platform. Getting to know your target audience is not as easy as it sounds. This group changes their behaviour over time and in different scenarios. Many companies forget to constantly reevaluate and update their consumers' behaviour.
In markets where brands are still educating themselves on digital, it's easy to be attracted to the easy and immediate quick strike KPIs that certain retargeting campaigns offer. This clouds the initial intention of reaching out to the right audience. Not taking into consideration the contextual signals and targeting based on ID behaviour alone can be misleading. Another problem is that it is easy to understand what consumers like, but harder to tell what they do not like. For one, it is hard to tell if consumers do not like something until they are exposed to it.
New digital channels provide the kind of granular data about consumer behaviour that earlier generations of marketers could only dream about. However, the CMO of tomorrow needs to understand the science of analysing that data and be as comfortable with that process as their predecessors were with the notion of 'Product, Promotion, Place, and Price'.
There's also still a lack of trust in programmatic, further complicated by cross-channel marketing. Why do you think that is so, and how can this be addressed? Do you see data playing a role here?
There's a lack of understanding of what to expect from programmatic and digital, in general, plus the perception that programmatic equals cheap. These are the biggest challenges here in the Asean region.
Traditionally, across Asia, in the absence of industry associations, such as the IAB and third-party measurement standards, brands are heavily educated about digital marketing metrics and outcomes by Google and Facebook. This, in turn, leads to a belief that those platforms set the standard for reach, results, and audience. However, that's based on the assumption that those platforms are the only places on which to engage with customers and convert prospects to advocates.
As marketers adopt more sophisticated techniques to understand their customer, connecting and mapping a true omni-channel customer experience and investing more heavily in owned digital channels, they will be able to make more well-informed decisions about audience acquisition tactics that work best for their brand.
What are some misconceptions Asia-Pacific brands have about digital marketing and what it entails?
Many brands understand the importance of integrating marketing and technology, but not all fully understand how to do so in the most effective manner for their brand. This is largely due to a lack of education or training and a fairly new, and increasingly evolving, realm of digital marketing.
Digital marketers need to be as adept with creative ideas as they are with advertising and marketing technology and the right tools. For example, despite being a smartphone-reliant city, Singapore's digital marketers in our survey ranked themselves low in terms of mobile proficiency.
Marketers need to work with their IT departments, agencies, and suppliers to ensure the integration of advertising and marketing technology provides a total view of how their brand and customers are communicating and engaging.
While marketers in Singapore are generally embracing new technology for their digital marketing efforts, CMOs need to make sure the brand and team understand and remember that customer-centric KPIs should be the key indicators of success. With the ever-rising expectations of customers, one bad customer experience can spiral and change a company's bottom-line instantly.
Highlight three important ad tech and martech developments Asia-Pacific marketers need to watch in 2017.
First, the marriage of martech and ad tech. As ad tech and martech merge at a platform level, it will be beholden upon CMOs to understand all aspects of both. As I previously mentioned, they will need to work with their IT departments, agencies, and suppliers to ensure the integration of both aspects to establish a total view of how their brand and customers are communicating and engaging.
Second, the increased focus on predictive analytics and offers. While today's marketers are comfortable with traditional web-based analytics, and excited about the opportunities they afford, the CMO of tomorrow will need to increase their capabilities in more sophisticated approaches, like predictive analytics and offers, which often involve data beyond their own departments.
There also will be increased focus on customer centricity. The role of the CMO is changing and moving beyond marketing into customer experience, which encompasses all company touchpoints with the customer. The CMO is taking a lead role in breaking down organisational silos to gain a true single view of the customer and provide consistent engagement with that customer at any moment they choose to interact with that brand.
What are your key 2017 priorities for this region?
We've recently announced marketing automation integration with WeChat and we're constantly onboarding more regional customer profiles via Oracle Data Cloud. We intend to further invest in highlighting the best ways for brands to deliver an outstanding customer experience. Marketers from various industries can look forward to more targeted and personalised marketing campaigns across multiple countries, multiple languages, and with multiple currencies.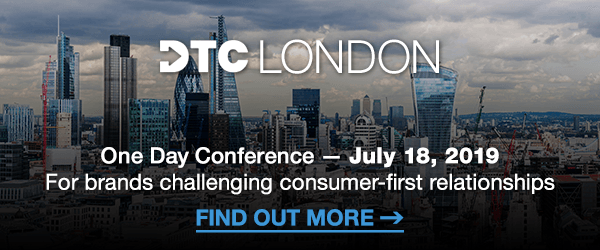 TagsAd TechAdvertiserAnalyticsAPACBrandingDataDigital MarketingMeasurementMobileProgrammaticTargeting