Focus on Cross-Device Metrics to Drive APAC Programmatic Adoption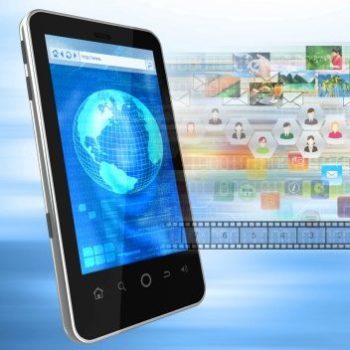 Constant benchmarking, improving the quality of data collection, and connecting the dots will be essential in driving the adoption of programmatic forward in Asia-Pacific.
With campaign tracking and ad blocking proving to be major challenges over the past year, the next development phase for programmatic must focus on improving data credibility and cross-device attribution.
ExchangeWire spoke with several executives who stressed the need to enable "true omnichannel" and data-driven advertising in order to create connected user experiences, as well as for programmatic to be easily integrated with marketing activities. The spokespersons are: Ben Maudsley, Exponential's general manager of Asia-Pacific and South Africa; AdAsia Holdings' CEO and co-founder Kosuke Sogo; AsiaMX CEO Basil Chua; and Simone Krakowiak, Rubicon Project's country manager for Australia and New Zealand.
ExchangeWire: Highlight the one development that best described Asia-Pacific's programmatic landscape in 2016.
Kosuke Sogo: The biggest development was about transparency in media buying. It caused a monumental shift across the region, changing the way agencies decided on tech vendors and reporting methods. Also, brand marketers and advertisers now realise the need to better understand digital media metrics along with programmatic and can, thus, have better control over their online campaigns.
Simone Krakowiak: Last year we saw both buyers and sellers of advertising increasingly interested in the topic of brand safety and we believe we will continue to see this develop through the year.
Ben Maudsley: The rise of DMPs as clients aim to aggregate and protect their data.
Basil Chua: Programmatic is really about tapping technology or automation to make processes and, ultimately, businesses, more efficient and productive. The next step is then how we can push the boundaries in this space to further advance it. I believe programmatic TV is the answer to that. The impact is potentially huge because TV is still the single-most efficient media to reach any target audience in a given geographical area; and its share of ad revenue remains significant today.
What key opportunities, and challenges, did programmatic bring into the Asia-Pacific ad tech ecosystem?
Sogo: 2016 was the year adtech companies in the region explored other forms of programmatic beyond just display ads. The significant rise of online video advertising, on both desktop and mobile, here in the past year mean that programmatic will soon follow.
Programmatic also allows marketers in Asia to explore new ways of reaching their audiences. Although impressions and clicks still are used commonly as a gauge, the industry is moving towards more objective-based measurement metrics, including conversions and engagements. This allows for greater discovery of more digital tactics.
The challenge, though, lies in how marketers track and attribute this all the way to their own performance objectives with full transparency throughout the process. Only then will they see the complete value in their spend.
Chua: The opportunity for programmatic TV remains huge, with advertisers and marketers on the constant search for more efficient and better ways of running their campaigns. Programmatic TV gives marketers the flexibility and leeway to make timely changes to their ad campaigns, subject to market or business needs. This is especially important in the fast-moving and dynamic environment we operate in today.
However, like the introduction of any new technology or automated process in a marketplace, therein lies the fear of the unknown and of roles being made redundant. We believe this will change and that innovation empowers. On the contrary to what has been said, automation creates and enhances jobs, rather than takes them away. Automation removes the grunt work, freeing up time for higher value and more efficient tasks carried out by humans, or in the case of our industry, the media planners.
Another challenge lies in the mindset that programmatic TV equals digital programmatic and that any programmatic disadvantages relate to TV, too. We want to emphasise that every media platform has its pros and cons, and that the issues marketers may face with programmatic today are not with the concept of programmatic itself, but rather with the media's characteristics. At the end of the day, programmatic or automation is an enabler and empowers the media industry, be it digital, print, radio, or TV.
Krakowiak: All media is going programmatic. That's not just a prediction or trend, it's a fact. 2016 saw the needle continue to move in this area, with opportunities for marketers to allocate portions of their budget programmatically into new media types, namely, audio and video. In Asia-Pacific, for example, we saw a great response from marketers through our platform for Spotify's programmatic audio offering; and the region is the fastest-growing for music streaming, with a projected compound annual growth rate of 21% by 2020. Video is another huge opportunity in Asia-Pacific for publishers to reap success through a new revenue stream, and for advertisers to reach their consumers on multiple devices via this engaging format.
Ad blocking certainly was a widely covered and discussed topic in programmatic this year. While some may have seen this as a challenge, it actually forced a long-overdue conversation about the consumer's frustration with digital ads. Looking forward, we believe their frustration, which very often leads to the desire to block ads, can be subdued through creative initiatives like native advertising and tools.
Maudsley: Technology has developed in such a way to provide an opportunity to drive efficiency and effectiveness. However, like any developing area, the ability to recruit the right people to use and make sense of the technology is the biggest challenge for the industry.
How should programmatic be transformed this year to resolve these challenges, as well as issues Asia-Pacific marketers continue to face?
Maudsley: Machine learning will provide the opportunity the industry needs to minimise the resource required to optimise campaigns, as we hand a large part of it to the machine to optimise campaigns in real-time.
The plethora of data available to marketers, and the burden on humans to optimise campaigns manually, is leading to inefficiencies and time management pressures. It also can result in inaccuracy. Humans are only human, after all. In 2017, I believe we will see confidence in machine learning increase, especially as the real-time reading of data becomes tied to campaign success. In this, we should see far better results as we see campaigns optimise towards real actions and behaviours in ways that interpret data too complex to be left to planners alone.
Chua: At the end of the day, marketers want greater efficiency and people want to keep their jobs. As explained above, it can be a win-win, but every technology must go through stages of the adoption curve. The industry must come together to address and debunk this fear of the 'programmatic beast' I previously highlighted. It requires an industry-wide effort and movement to embrace and participate in this change by demonstrating and showcasing the features and benefits of programmatic TV, namely, the benefits of empowerment, transparency, control, and efficiency.
Krakowiak: It is incumbent on technology companies, like us, to facilitate the communication and education between all parties on both sides of the transaction. The consumer is the final destination through all this noise and, although it sounds simple, it's so important to remember we are aiming to deliver an effective and benevolent advertising experience to the consumer. As the technology intermediary we have to ensure we are providing feedback between buyers and sellers to build creative that can be distributed programmatically at scale.
Sogo: With brand marketers now realising the need to better understand programmatic, a high level of education is needed to get them on the same footing as the rest of the world. However, we can't look at it just on a macro basis. Many marketers in matured Asian countries know that they should adopt programmatic, but do not know exactly how and why. On the flipside, there are marketers in cities like Hanoi and Phnom Penh who are new to programmatic. These markets will see similar adoption pains to maturing ones.
What should ad tech vendors focus on in 2017 to further drive the adoption of programmatic, including mobile programmatic, in the region?
Maudsley: Training and development, as well as constant benchmarking of campaigns, will be critical to the adoption of technology.
Sogo: In 2017, the focus should be on connecting the dots, including cross-device attribution and goal-based metrics. Most importantly, there should a way for programmatic to be easily integrated with other marketing activities. Ultimately, marketers want to know how programmatic can affect their bottom line; and connecting the dots across the components I mentioned above will help in the adoption of programmatic.
Chua: We believe there is room for improvement in the area of data currency – in its quality, accuracy, and credibility – because marketers want confidence that they are putting their marketing dollars in the right place and will see healthy returns on their investment. As people spend more time on multi-devices and channels, having a unified data currency to measure and collect online video and TV viewership data will drive programmatic adoption.
Improving the quality of data collection can help counter issues inherent in digital programmatic, like click fraud and ad blocking. And in the world of TV and radio, there is a need to move towards more sophisticated methods of data collection, specifically, those using a diary must move to an electronic people meter and those on a meter must advance towards real-time return path data.
These will be key to advancing the programmatic industry and enabling true omnichannel and data-driven advertising that will create connected experiences that drive better results for all stakeholders.
Krakowiak: Cross-device measurement and attribution are imperative to unlocking the true potential for mobile programmatic. However, there currently are few players who apply deterministic models to reach audiences at scale and, despite all the work put into probabilistic-based cross-device targeting, there is still a long way to go to identify users individually across their complex web of daily media consumption. As everything we touch becomes connected and trackable, the path to conversion becomes more fraught with difficulty. Programmatic mobile spend in this region has certainly been impacted by the complexities involved in tracking a user through to conversion.
Ad TechAdvertiserAPACattributionAudioDataDMPMeasurementMobileProgrammaticPublisherTargetingTradingTVVideo