Brands Must Mind Search Nuances in APAC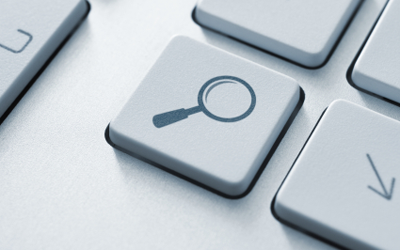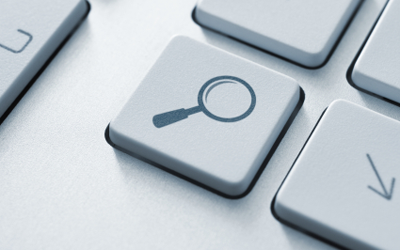 Most established businesses are well aware that Asia is not a homogeneous region and comprises markets that each require a different approach and strategy to ensure success. The same applies for search campaigns, says Hannes Ben, Forward3D's chief international officer, who urges the need for brands to recognise the key differences in markets such as China, Japan, and Korea. Ben helped set up the digital marketing agency's Asia-Pacific division and multilingual search business, Locaria.
In this industry byliner, he identifies unique traits of some of the region's search markets and explains why local takes on a different meaning in China and Korea.
Google, Bing, and Yahoo are amongst search engines that are universally recognised in the West and used across many different territories, so it makes sense to assume the rest of the world operates along largely similar lines. At Forward3D, we know such assumptions are dangerous things.
In fact, the landscape across the major Asia-Pacific e-commerce bases of China, Japan, Korea, Hong Kong, and Taiwan couldn't be more different.
Brands can't just go into one of these territories, flip a switch, and search is on. Let's explore some key differences brands should be aware of when addressing search in some Asia-Pacific markets:
Global means little in China
When most people think of search, they mostly think of paid search and SEO (search engine optimisation). Yet, for China's major search engine, Baidu, there's more to it than that. Here, there is a specific search product called Brand Zone. In a format much closer to display, each search element contains an image, keywords, and links. This covers a huge amount of real estate on screen.
Then comes the negotiation. Being part of search on Baidu's Brand Zone involves engaging in careful budget planning and, in most cases, signing long-term contracts to secure the best price. It can involve a great deal of negotiating.
The ads are tied together with the product, as they typically are in display, but campaigns are managed like paid search since they are triggered by keywords within the same space as other PPC (pay-per-click) ads.
Brand Zone falls within the client's media buying team. It turns traditional media-buying mindsets on their head and this has been known to cause friction.
Baidu is not the only option, although it is by far the largest with a 54.3% marketshare in terms of usage. The other two alternatives are Qihoo360, which piggybacks on free antivirus software and is becoming more popular, and Sogou, which is the exclusive provider of WeChat search results. It also inked a partnership with Microsoft's Bing in 2016.
Qihoo360, in particular, is a viable option for companies that can't afford the higher search advertising costs Baidu's 'display type' format produces.
In addition, big rises in retail e-commerce – at a 13.63% compound average growth rate for Asia-Pacific – have been accelerated by millennials and driven a fondness for search through social media. By stitching relationships in the messaging and social areas, Sogou could well see bigger share than its current 14.7% in the near future.
Diversity in search forms and pricing are not the last of the challenges in China. It's a market where the glamour of global brands doesn't hold much sway. Localisation is a strong trend and the market as a whole is very complex, particularly for outsiders. While brands elsewhere might expect a campaign to prove its worth over three months, Forward3D believe much longer periods are necessary in China to get any kind of foothold. Patience is key.
Paid search rules in Korea
While geographically much smaller than China, Korea is a market that performs very well, largely because of its relatively high wealth. Google only penetrates 3% of the market here. In terms of brand preference, local platforms dominate with 82% market share. This is nothing to do with the protectionism seen in China, but rather that locals simply love their own products and platforms.
Search in Korea operates in a similar way to that of Baidu, offering a combination of standard PPC ads called Powerlink, and BrandSearch, which is similar to BrandZone. Powerlink PPC ads cover only a very small area on the Naver search engine result pages (SERPs). Rankings are influenced by keyword price.
SEO on Naver is complex, since they are largely dominated by Naver-owned products such as Café, Blog, Post, News, and others. Profile and content creation for those Naver-specific organic products is time-consuming and there is no quick solution for gaining visibility in the respective organic sections on the SERPs. Paid search activity remains king, if you want to quickly dominate the top space of Naver with maximum control available over all elements of performance.
Test first on Yahoo, then push through Google in Japan
Google get breathing space in Japan, where they perform strongly with at least 50% of the market. They're also high-performing from an international brand perspective, but we can assume this is because consumers who buy international brands tend to use Google more.
Yahoo Japan also is a very important search engine and one that looks nothing like the Yahoo experience most international marketers expect. In particular, it is highly content-driven, interspersing search results with unique content from Yahoo Japan.
Consumers tend to approach the two sources differently. If I'm using Google Japan, I have a particular intent or brand in mind. With Yahoo Japan, it's more generic. The difference is reflected in the cost. Yahoo Japan can cost up to half the price of Google Japan, but the click-through-rate on the former is poorer. Many brands choose to test generic keywords first on Yahoo Japan and, once they've refined them, push a selection through the more expensive, but also more effective, Google.
Local knowledge key to APAC search success
On top of understanding the nuances in search engine operation, brands also have to navigate language preferences and understand how to swap between international and localised approaches to improve results.
Cantonese-speaking consumers, for example, prefer to search in traditional not simplified Chinese. They also will convert relatively well on a fully English site. However, traditional Chinese in Hong Kong differs in several ways from traditional Chinese use in Taiwan, so brands need to adapt their content instead of using the lazy method of simply copying it across different markets.
Big brands often will attempt to manage all their Asia-Pacific locations via a single team. It's increasingly important to recognise that Japan, China, and Korea need agencies and brand representatives who have local relationships. Tailored strategies and an understanding of local nuances are vital for success in these markets.
AdvertiserAPACChinaGoogleLocationSearchTargeting