Ad Networks That Compete on Price Won't Last in China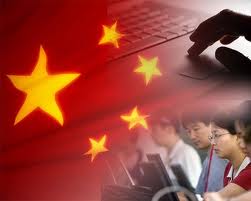 An intense price war has been waging between performance ad networks in China; but competing based on price is unsustainable and will not prevent advertisers from jumping ship.
Richard O'Connell, general manager of MobAir's China operations, observes that some ad networks in the country have been willing to lose money on deals in a bid to win big deals and reflect a positive showing for investors. However, with investor capital drying up, networks that have depended primarily on a price strategy now face an uncertain future, he explains.
In this Q&A, O'Connell discusses how Berlin-based MobAir plans to expand their presence in the Chinese market, having recently opened an office in Shanghai, and how the industry can bring about better transparency and attribution models.
ExchangeWire: Highlight some distinctive traits about China's app market, compared with others such as Japan and the US.
Richard O'Connell: Apps have come a long way in China throughout the past decade, overtaking western app developers in many areas. Historically, while Chinese apps were cloning western apps and features, the reverse is now true, with many Chinese apps ahead of their western counterparts and innovating at breakneck speed.
For example, just this evening, using the map inside my Mobike app, I was able to precisely locate a GPS-integrated bike someone had left outside my office, scan its QR code to unlock, and ride it. Then it automatically calculated my distance, fare, and calories burned, while deducting the fare from my WeChat account. In comparison, in London, you would have to walk several kilometres just to find the nearest Boris Bike station.
Also, with this app, I was able to leave it outside my apartment after use for anyone to identify its location and use it. In an attempt to solve urban congestion issues, Chinese bike-sharing apps have sprung up from seemingly nowhere to now take over entire cities across the country.
Having launched your Shanghai office, what are your plans for the China market in the next one to two years?
We're expanding our Shanghai team and planning to open regional offices in other major cities to provide nationwide client coverage to game developers. After years of intense focus on user acquisition, we are seeing a shift in focus towards monetising traffic in other app verticals outside of games. We're working directly with many of the big Chinese publishers, so we'll be working on developing our technology and operations to better scale revenues for our clients.
You spent time as general manager of Facebook business at PapayaMobile. What key lessons did you learn during your stint there that you'll be applying at MobAir?
Having witnessed an intense price war between Chinese performance ad networks, the key takeaway I'll be applying to MobAir is to take the harder, longer, value-led strategy of building a business. Chinese advertisers are price-sensitive to a fault and, sometimes, focus too heavily on taking the cheaper option rather than the option that offers the greatest returns.
This strategy can win big clients from competitors in the short term, just by offering a cut in fees by a fraction of a percentage. However, the reality is other networks are willing to sacrifice their own margins, too, and even losing money on deals, so your newly won customer may not be around for long.
The recent price war had ad networks willing to take big risks and lose money on deals in the hope that they would be able to tell a good story to bring in another round of investment. Unfortunately, the inflated price-earnings ratio (P/E ratio) of global ad tech companies on the main boards in China has dropped from more than 70 to around 35. This means much of this investor capital is drying up and causing an uncertain future for those networks that carved out their market on price alone.
Where do you see opportunities, as well as challenges, for MobAir in China?
With more pressure from investors to turn a profit, while also growing the app market, advertisers are putting more downward pressure on pricing and, at the same time, becoming stricter with quality KPIs (key performance indicators).
Local Chinese ad networks struggle to keep up with the increasing quality demand of advertisers. As a western company headquartered in the heart of Europe, in Berlin, with offices in North America, we have exclusive scalable, quality inventory that local Chinese ad networks would struggle to provide their demand partners.
Your CEO Barak Aviad singled out mobile games developers as high-growth in terms of revenue. What role does MobAir play here in helping these publishers better monetise their inventory?
We are typically more diversified, as we work with various direct advertisers with whom we have exclusive relationships. This, combined with our numerous ad formats that include native and video, gives us the ability to better optimise display ads that generate higher payouts for our advertisers. We see Chinese game developers becoming more open to monetising with ads to supplement in-app purchases, and we often help these developers to optimise ad placements with which they're unfamiliar.
Given China's sizeable mobile population, and one that's very likely hidden behind VPNs (virtual private networks), what challenges do you face in tracking consumers' behaviours, in order to build accurate user profiles to support marketing efforts?
VPN use is actually very small since local sites cater to Chinese people. The actual number may even be less than a few percentages, so this has little effect. Ad-blocking software is likely a bigger issue. The real challenges in tracking user data stem from the BAT (Baidu, Alibaba, Tencent) monopoly has over the ad ecosystems.
How do you ensure the integrity of cross-device data used for targeting and measurement amid the walled gardens of BAT?
It's a challenge to implement cross-device targeting across different walled gardens. For example, on Android, app stores are fragmented and each platform will require a separate APK (Android Package Kit) uploaded and optimised for each app store; so advertisers will typically run cross-device campaigns within each platform.
Some industry players in China have called for more transparency and better attribution models, so marketers can evaluate the true value of programmatic buying. What needs to happen to bring this to fruition and what's preventing this from becoming reality?
BAT own a monopoly on the domestic advertising market in China. If they wanted to make it happen, they can. Probably extra regulation and pressure from the government will do the trick here.
What surprised you about the Chinese ad tech ecosystem?
The valuation of some ad tech companies. Ad tech in the US has had a tough time exciting the markets, but the valuations have been crazy in China for a number of years.
And what needs to change so brands can deliver a better ad experience for consumers?
A lot of ads are still sold at a premium for space and rank, rather than data-driven KPI metrics. This leads to waste; and users end up seeing ads that have absolutely no relevance to their preferences. I'd love to see things move towards performance.
How can BAT help the local ad-tech ecosystem operate more efficiently and improve user ad experience?
Let's take Tencent's WeChat Moments, which is equivalent to Facebook's newsfeed, as an example. You have one of the largest audiences in the world still selling on a CPM basis. Compared to Facebook, they are far behind. Facebook made massive strides allowing advertisers to target using business-oriented goals relevant to their business such as CPI, CPA, and ROAS. Better targeting means better returns for advertisers; and users will actually see stuff that's relevant to them.
What are pitfalls marketers need to watch for when running mobile campaigns in China, compared to other global markets?
Fraudulent traffic is still rife, especially from certain local Chinese companies. China has one of the smartest populations of engineers on the planet and some of them spend day and night focused on finding loopholes in the system to make quick money. If you work directly with a publisher or traffic source from China, make sure you choose wisely.
TagsAd NetworkAd TechAdvertiserattributionChinaCross-DeviceMeasurementMobileProgrammaticPublisherSocial MediaViewability