Video Fuels China Digital Ad Spend; Asian Consumers Choose Humans Over Bots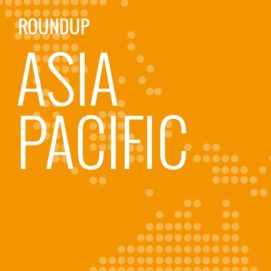 In this weekly segment, ExchangeWire sums up key industry updates on ad tech from around the Asia-Pacific region – and in this edition: Video fuels China digital ad spend; Most Asian consumers choose humans over bots; China programmatic ad spend climbs 78%; Aussies will shame loved brands for wrongdoing; Singapore agency offers Facebook cross-border insights; Twitter snags 35 APAC video content partners; MediaMath takes professional services to ANZ; and Rice takes up shop in HK.
Video fuels China digital ad spend
Digital ad spend in China is projected to hit USD$50.31bn (£37.95bn) this year, fuelled by increased focus and investments in mobile, video, and social.
In fact, mobile platforms would account for 72% of overall spend in the sector, according to eMarketer. Video, the fastest-growing ad format amongst digital channels, was expected to outpace traditional TV by 2021, when the former would contribute 13.4% of overall media ad spend.
The research firm's forecasting analyst, Cindy Liu, said: "Advertising on digital video is growing at a faster rate than overall display ads, and strong content is a key driver for this growth as brands are willing to spend more money to appear alongside the most popular content.
"As well as investing in original content, video platforms are looking to establish exclusive partnerships", Liu said, pointing to Baidu's on-demand video streaming service, iQiyi, which recently inked a content licensing deal with Netflix.
China's three key players (Baidu, Alibaba, and Tencent) would remain dominant fixtures in the digital ad market, accounting for a combined 64.1% of total spend. Alibaba was projected to grab more than 35% of the country's digital ad spend this year, followed by Baidu at 18.4%, and Tencent with a 10.4% share.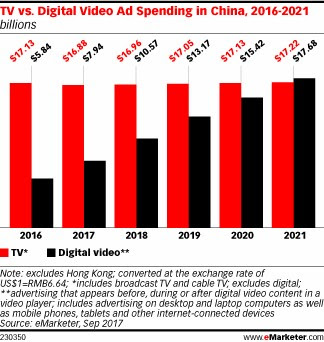 eMarketer further predicted that Alibaba's digital ad revenue, by 2019, would ring to the tune of USD$28.93bn (£21.82bn) and account for 38% of overall spend in this market.
Liu noted that the Chinese internet giant would continue to outperform expectations and emerge the strongest performer, in terms of net digital ad revenues. She explained that Alibaba was able to capture more consumer time and, hence, capture more advertising spend by incorporating social and video components in its mobile shopping app, Taobao.
"Meanwhile, Tencent, which is the fastest-growing company in terms of net digital ad revenues, will fall short of Alibaba and Baidu through 2019, as the company errs on the conservative side when it comes to unloading its ad inventory", she said.
Most Asian consumers choose humans over bots
Given a choice, 83% of consumers in Asia prefer to interact with human agents rather than chatbots.
Some 81% would do so because human agents better understood their needs, while 60% believed they could address multiple questions simultaneously, revealed a study released by Amdocs. Conducted by Forrester, the survey polled 2,575 respondents across Asia, Americas, and Europe.
Some 31% in Asia said they interacted with virtual agents at least once a week, with 46% doing so because it was more convenient or quicker. However, 47% did so because there was no other option.
Respondents pointed to chatbots' inability to manage complex requests as their biggest peeve, while others said these virtual agents could not deliver personalised offers or understand human emotions.
Some 46% of businesses in Asia were concerned that they lagged behind competitors in tapping artificial intelligence (AI) to improve customer experience. The study revealed that 58% planned to increase their AI spend by at least 6% in the next 12 months, while 87% planned to grow their AI workforce within the year.
In addition, 87% of businesses believed that, five years down the road, 85% of customer interactions would be with software robots.
Amdocs' general manager Gary Miles said: "[Consumers'] level of frustration with today's bots is striking; a third even said they will take their business elsewhere if the poor service continues."
China programmatic ad spend climbs 78%
Some 20.53bn yuan (£2.36bn) was spent on buying display ads programmatically in China last year, up 78.5% from the previous year.
This figure was expected to reach 67.79bn yuan (£7.78bn) in 2019, according to iResearch, which noted that programmatic ad spend had maintained growth rates of higher than 100% since 2012. This slowed in 2016 following market adjustment, it said.
Programmatic mobile ad buys climbed 206.2% year-on-year to generate 10.31bn yuan (£1.183bn) last year, and this market segment was projected to hit 45.1bn yuan (£5.18bn) by 2019.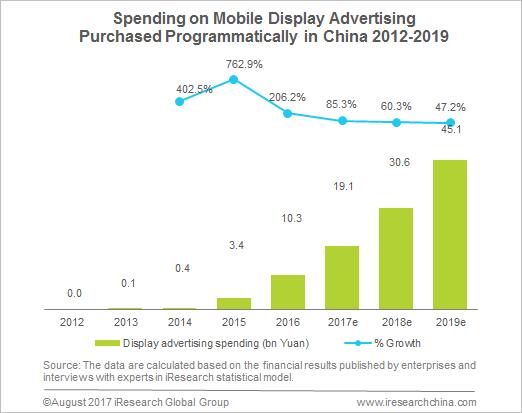 "Mobile programmatic purchasing has become the main development accelerator of programmatic purchasing in China", iResearch said, noting that this sector would maintain "relatively high" growth over the next three years, surpassing that of the overall programmatic ad market.
In fact, mobile outpaced desktop for the first time to account for 50.2% of total ads purchased programmatic. The research firm said mobile's share would continue to grow and expected to reach 65% of the total programmatic ad market by 2019.
Aussies will shame loved brands for wrongdoing
Almost three-quarters of consumers in Australia say they will publicly shame brands or industries if these companies behave badly in a crisis.
And they were willing to do so even if they previously loved the brand or industry, revealed a study by local agency, WE Buchan. Conducted by YouGov, the survey was part of a global report encompassing six global markets and included 1,000 respondents in Australia.
The propensity for Aussies to shame brands that stepped out of line underscored the need for businesses to build stronger emotional connections with consumers, said WE Buchan. This was essential to maintain customer loyalty, in particular during tumultuous times, it said.
In fact, more than 80% respondents Down Under said brands could provide stability in times of uncertainty and amid rapid market changes, the agency noted. It added that this provided opportunities for brands to be a stabilising force and offer new value for their customers.
In addition, the study revealed that Australians were more likely to love and want to do business with brands they perceived to be innovative and demonstrated a desire to do good. Similarly, brands deemed to offer little innovation were more likely to have lower customer experience perceptions.
Some 68% expected brands to take a stand on important issues, regarding this almost equally as important as the quality of products or services in their purchasing decisions.
Singapore agency offers Facebook cross-border insights
Section says it has completed its beta development of Cross Border Insights Finder, touting the tool as a way to compare campaign data across Facebook's social platforms and reach new audiences.
Offered free online, the analytics tool would enable businesses to compare country data based on past campaign performance across Facebook, Instagram, and Audience Network, said the Singapore-based agency.
It said the Facebook IQ Cross Border Insights Finder could identify countries or regions that were more likely to convert, cost less, and encounter fewer ads from other advertisers. This would help marketers better plan their campaigns across global markets.
According to Section, more than one billion people on Facebook were connected to at least one business in another country.
The Insights Finder could generate comparative analysis based on potential reach, conversion index, cost index (providing aggregated relative costs of advertising in the selected country and industry) and competition index, which reflected the frequency consumers would see ads in the selected country and industry.
Twitter shores up 35 APAC video content partners
The microblogging platform has inked agreements with 35 video content providers in the region, which includes expanded deals with existing global partners.
Twitter said the move would offer "always-on premium video content" to advertisers in Asia-Pacific, where it also introduced in-stream video ad services in Australia.
Twitter's Asia-Pacific managing director Maya Hari said: "Digital video consumption is growing rapidly in Asia-Pacific and estimated to grow to over a billion by 2020. Introducing over 35 live and in-stream video sponsorship deals today to Asia-Pacific advertisers will strengthen the success of our 'only-on-Twitter' experience in the region and globally, combining high-quality streaming video with conversation on what's happening in the world right now."
Its global vice president of revenue and operations, Matthew Derella, added that Twitter streamed more than 1,200 hours of live premium content globally in the second quarter, from brands across sports, esports, news, and entertainment.
Derella said: "Asia-Pacific is the growth engine of Twitter and we could not be prouder to extend our success with both live streaming and in-stream premium video content in the region."
Amongst the content partners were International Cricket Council, Riot Games, KBS Music Bank Weekly Shows, Buzzfeed Japan, and Network 18.
MediaMath takes professional services to ANZ
The programmatic ad platform has extended its professional services to the Australia and New Zealand markets, where it also has beefed up its local team.
MediaMath's professional services portfolio aimed to help customers tap digital marketing across four key areas, including programmatic strategy and optimisation, analytics, and ad operations.
MediaMath's country manager Yun Yip said: "It is timely and significant for the company in Australia, as it reflects our continued growth and puts us on track to realise the full potential of the strong and dynamic market for programmatic in Australia."
Rice takes up shop in HK
Rice Communications has established an office in Hong Kong as it looks to better support customers in North Asia.
Headed by account director Phobe Sou, the local outfit also would see senior account manager Joel Lah relocate from its Singapore office.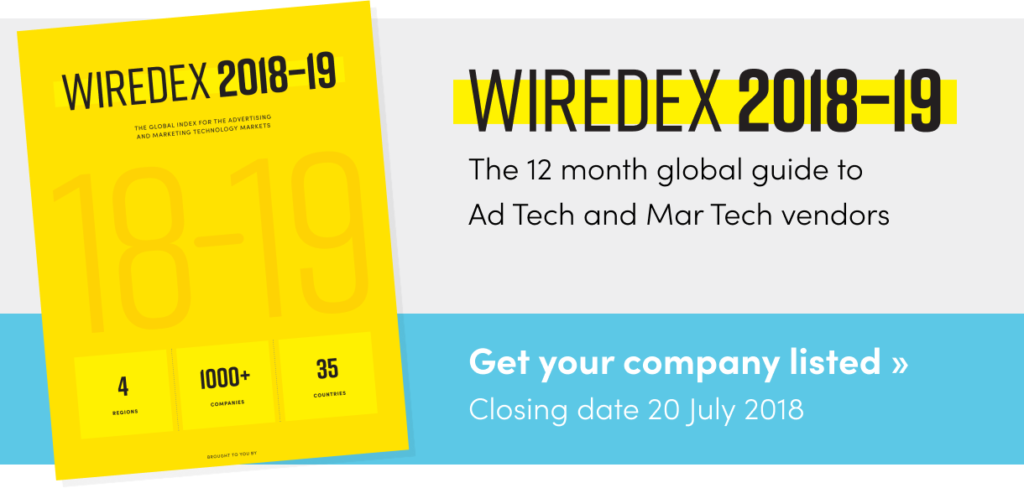 TagsAd TechAdvertiserAgencyAPACArtificial IntelligenceAustraliaChinaContentFacebookMedia SpendMobileProgrammaticPublisherSingaporeVideo