Localisation Key to Survival Amidst China's Walled Gardens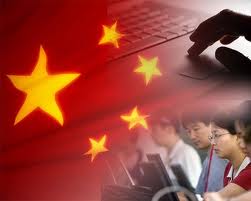 Localisation and working alongside walled gardens may be key to survival in China's tough ad-tech landscape. Although, this does not mean brands should stop demanding more transparency.
Lured by the country's sizeable market potential, numerous foreign players have attempted to grab a piece of the pie, but few could claim success. A big part of this was due to their lack of local knowledge, according to Albert Sim, Miaozhen China's vice president of Miaozhen systems, who is based in Beijing.
While China indeed offered significant potential, at the same time, market competition was equally tough, said Sim, who was part of a panel at ExchangeWire's ATS Singapore 2017 conference to discuss the state of programmatic in the Chinese market.
"Because of the extremely fierce competition, a lot of foreign players trying to come into China fail. The reality is, it's a lot harder than it seems", he warned. "You have to find very good local, trustable partners to work with. Any formula you have had success with outside, and you now want to bring into China, you need to always adapt [to the local market]."
"Always do it the China way, otherwise, you'll definitely fail", he said.
Asked what exactly is 'the China way'? Sim again emphasised the need for local relationships and tact, which would come in especially handy in dealing with local publishers. This, for example, would help convince an otherwise-recalcitrant publisher to give in and allow advertisers to track their ads across the publisher's platforms, he said.
Relationships, or guanxi, as it is referred to locally, play a crucial role in China, concurred fellow panellist Yean Cheong, Cadreon's Asia-Pacific head of programmatic. It enables agencies and other partners to better negotiate with the major publishers to work on new opportunities and roll out campaign ideas for their brand clients, Cheong said.
As Sim highlighted, this would prove essential, especially since brands needed to manoeuvre within the confines of the local walled gardens, erected primarily by Alibaba, Baidu, and Tencent – or 'BAT', as they are collectively referred to.
As these were the three largest publishers in China, advertisers inevitably would want their campaigns to include these platforms, Cheong said. "In a lot of cases, because of their limited budgets, clients know where most of their audience will be and won't look beyond the major publishers", she explained.
As an agency in China, she said a key role Cadreon played was to ensure it had 'strategic publisher partnerships' to support such clients.
"Some of our clients also want quality data. They want the knowledge and they want to learn about what they're doing so they can better inform their planning [teams] for future campaigns", she noted.
"In this regard, the selection of partners we work with will have a different set of criteria. It's about the quality of inventory and how likely it will be that they allow us to tag their sites and how likely they will allow us, for instance, to bring in [third-party measurement services providers] such as Miaozhen", Cheong said.
China brands must continue to pressure walled gardens
Asked if he faced difficulties in tracking BAT platforms, Sim noted that while the initial reaction typically was 'defensive', he said there were positive signs that things might be changing. For instance, Tencent had started to allow part of their ad impressions to be tracked and Baidu's keyword resource also could be tracked, he revealed, but could not say what portion of Tencent's ad platforms could be tracked.
"They've opened up some parts [and] at least they're doing something", he said. "This is due to pressure from brand owners. The whole market should move towards this [and ask for] more transparency in order to build trust."
According to Lars Bjørge, chief digital officer for PHD Greater China, the degree of openness appeared to depend on how competitive the sector was. In video, for example, advertisers could obtain good viewability and put in proper measurements. Other sectors such as e-commerce, however, proved more challenging, in terms of getting the right measurements in place, said Bjørge, who is based in Shanghai.
For market players, such as FOMO Digital, working with BAT was more effortless. The Singapore-based vendor offered marketing services aimed at helping Singapore merchants target Chinese consumers travelling to the city-state. It worked closely with BAT, using their customer data to help retailers better identify and engage with the right audience from China.
Liu Xi, founder of FOMO Digital, said it helped Singapore retailers purchase inventory from BAT, choosing different datasets to support their campaigns. These included 100 primary tags and more than 200 secondary tags to identify consumers on BAT platforms such as WeChat and AliPay users.
Liu also observed that the three publishers were becoming more open to working with third-party measurement tools such as AdMaster and iTracker. He noted, though, that this was the case because it involved overseas markets, rather than the Chinese market.
Sim urged the need for brand owners in China to encourage local publishers to be more open: "It's a journey, but we must believe the market will eventually open up."
Bjørge added that his agency, too, had been encouraging Alibaba to follow in the footsteps of others such as Tencent and JD.com that were becoming more transparent.
Cheong also underscored the need for brands to first understand their audience and look for ways to do so. "Sometimes, they have very rich first-party data, but just aren't very good at organising and making use of it", she said, noting that Cadreon then would look to help these clients better use their data to derive and apply insights to their decision-making process.
She added that marketers also could look to second-party data to glean more data about their audience.
"In agencies like ours, there are opportunities to marry clients and identify synergies for them to work together and exchange knowledge and data", she explained. "If we continue to do things like this, we are less dependent on third-party data and publishers. "
She added that marketers in Asia also needed to believe in the value of paying for ad tracking and including this as part of their marketing budget.
Cheong noted that, while the obvious choice would be to work with the major publishers, she pointed to other smaller DSPs in the market that brands could approach. "There are heaps of inventory out there", she said.
"It's not just about playing with the BAT, but also about being really pragmatic and finding out how things are done and whether these work for you and whether it's the best way to spend your dollars. And, if not, you're the advertiser, you can put it elsewhere."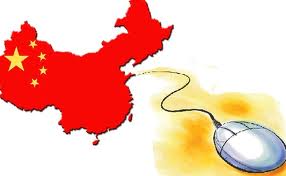 Local standards needed to drive China programmatic
To further move the industry forward, Cheong also pointed to the need to establish standards in China, which still did not have a collective group or association that could help direct the way forward.
"We like standards. We like to know there are standardised ways of doing things and buying things. And the way programmatic works should be the same [anywhere].
"But, at the moment, in a market as big as China, we don't have that. Of course, the major players are doing that because they're monopolising the ecosystem. That's causing a lot of frustration, but we might find similar challenges in other markets in Asia, too. So, it's about trying to localise and trying to have local conversations."
This also would be key for foreign marketers targeting Chinese consumers.
Liu underscored the need to localise marketing content, which encompassed the fundamentals, such as ensuring creatives were produced in Chinese and designed to cater to the nuances in user preferences. Chinese consumers, for instance, liked bright colours, he said.
In this aspect, he noted, it would take time to educate the market on what worked and what would not work locally.
Above all, market players looking for a piece of the Chinese pie should be prepared to ride it out – however long that might take.
Stressing the need to create a 'win-win' situation for China, Sim said foreign players also must be prepared to put in the investment. "It's not a sprint; it's a marathon. Some companies come in hoping for efficiencies right away, which isn't going to happen. You need to come here for the long-run."
Breaking down walled gardens a common theme
The need to break down, or work around, walled gardens was a common theme at this year's ATS Singapore, where delegates echoed calls for transparency and the need for brands to find alternatives when faced with restricted access to data.
Dushyant Sapre, Criteo's Asia-Pacific regional director for global supply and business development, said the lack of transparency had created uncertainty for publishers and buyers, who were demanding greater control around customer data and media selling.
Marcus Cho, Johnson & Johnson's Asia-Pacific lead for programmatic, precision marketing, and multiscreen performance, said: "We want to see harder metrics [and] look at how we measure sales, use e-commerce, or transaction data." He noted that the main objective here was to integrate analytics into the programmatic stack and establish a single view of its marketing and operations, as well as of the customer.
"From what we have seen, those who are providing soft metrics will face a midlife crisis in programmatic", Cho said.
TagsAd TechAdvertiserAgencyAnalyticsAPACATS SingaporeChinaDataMeasurementMobileProgrammatic