APAC Agencies Call for More Transparency & Collaboration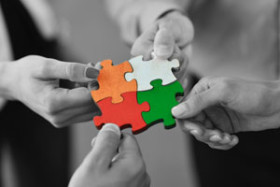 Media agencies in Asia-Pacific want to play fair and work together so marketers in the region can better understand how consumers engage with their brands and deliver improved products and services.
ExchangeWire spoke with three agencies to discuss their priorities for the new year and how they want to see their roles redefined in 2018. They shared a common call for more transparent relationships and deeper collaboration in the industry, especially since marketers today often work with more than one agency.
They also highlighted the need for some buzzwords to end and for others to finally be put into practice.
The spokespersons are: Tripti Lochan, VML's Southeast Asia and India CEO; Simon Talvard-Balland, IPG Mediabrands' Asia-Pacific head of digital solutions; and Kunal Guha, Essence's senior vice president and Central Asia managing director.
ExchangeWire: What are your agency's key priorities for 2018?
Tripti Lochan: One of our main priorities is growing data intelligence. Sure, clients want creative campaigns and unique insights, but they also want proof. Creativity needs to be backed by evidence. In order to do this, upskilling the team is crucial. Only then can agencies really make sense of all the data that is being gathered, thereby unlocking the power it holds, as well as creating accurate attribution models for their clients who are crying out for measurability.
Key on the agenda is also creative excellence. As we enter 2018, we've got to constantly up the ante; and backing this with data intelligence is how we do so.
At the same time, we also want to focus on building e-commerce, which is a booming area of growth in the region. According to Forrester, total online retail revenue in key Asia-Pacific markets are set to jump to USD$1.4tn (£1.03tn) in 2021, up from USD$862bn (£635.68bn) in 2016. Here, at VML, the launch of our new centre of excellence in Singapore saw at least 40 new hires across different areas such as e-commerce and user experience. This in itself is a great indication of how seriously we want to develop our skills in this area.
Simon Talvard-Balland: We need to re-humanise the workplace. Many in our industry still believe data and machines can save them from human interaction, and we are a people business. Don't get me wrong, I remain a strong technology enthusiast, but only people can make smart use of technology, not the other way around.
Kunal Guha: As a partner to our clients, our number-one priority is to deliver on our clients' business objectives, priorities, and goals. We also are on the journey to become a digital-first, measurement-first, full-service agency. 2018 will be the delivery of this promise to our clients.
In addition, technology will continue to underpin Essence's capabilities towards becoming a data-driven, measurement-first, and analytically driven company.
How would you like to see the role of Asia-Pacific media agencies redefined in 2018?
Guha: In today's marketing meritocracy, the media landscape is overloaded with irrelevant, annoying, and repetitive advertising. Spamming, fraud, and dubious metrics of measures are all too prevalent. Age-old models of reaching consumers are leading to diminishing returns for marketeers and less-than-satisfactory experiences for consumers. Essence envisions a world with half as many ads that make three times the impact. We believe we have an important role in creating this meritocracy by developing communications that are more meaningful, more respectful, and more impactful. Agencies need to partner better with their clients, understand their underlying challenges, as well as harness and unearth their data to devise more engaging ways to move consumers to action.
Talvard-Balland: The role of media agencies has transformed a lot over recent years and will continue to change in 2018. I am personally wishing for better and more transparent partnerships, stronger understanding of our clients' business operations, and a shift towards smarter thought leadership and education.
Lochan: In 2018, I'd love to see media agencies in this region working much more closely with creative agencies in order to drive the most optimum results for our joint clients. The reality of it is that we now operate in a collaborative ecosystem and clients often no longer work with just one partner, but across several specialist partners. Hence, as an agency, we can't always draw clear boundaries between where our responsibility ends and another partner's begins. Instead, it's about actively seeking to create more open and effective partnerships to drive value for our clients.
How can Asia-Pacific brands work more efficiently alongside agencies in the new year?
Lochan: Marketers, brands, and agencies need to have open and shared business objectives, so that all KPIs are clearly set out, responsibilities are properly delineated and communicated, and we are all aligned in our overall goals. For this to happen, there needs to be a constant flow of communication amongst all parties. At the same time, we all need to accept and bear risks, as well as share the rewards.
Finally, a relationship characterised by trust is crucial. Brands need to clearly communicate what they are trying to achieve and then allow agencies the leeway to define the engagement framework based on these objectives.
Talvard-Balland: Finding the right business partner is important, so is finding the right agency to help your business thrive. As I said earlier, I am looking forward to better partnerships, more transparent processes, and stronger relations. It's all about honesty and healthy discussions.
Guha: 2017 has been a tough year for client-agency relationships and there is much to be done by the industry as a whole. That said, there are many beacons of light and in Asia-Pacific we have seen many strong relationships achieving great successes together.
We need to work together to understand how our marketing efforts are enhancing the way our consumers are interacting with our clients' products and services. The role of agencies in this increasingly complicated field is to help clients navigate and succeed using the very best in advertising, technology, and data-science solutions. This is a journey of deep learning, constantly measuring successes, and optimising opportunities for growth. There is a proverb that says: "If you want to go fast, go alone. If you want to go far, go together." The pace of our consumers needs requires us to deftly go together with candor, openness, and trust as our key ingredients to make a successful and rewarding partnership.
What are the top skillsets your agency will be looking to increase or improve in 2018?
Talvard-Balland: Cross-capabilities are crucial. People can't continue to work in silos, because everything is interconnected and moving extremely fast. Every planner should know more than the basics about search, including SEO, social (including social selling), programmatic, and smart remarketing. We need holistic marketers and we need to help them develop solid soft skills as consultancy takes more importance in our business.
Finally, we need to develop our e-commerce offering through the network across the entire region, with China and India as locomotives.
Guha: We group these under three key areas: technology, content and experiences, as well as capability and talent. Advertising is, yet again, at another tipping point. We continue to see quantum shifts in the migration to the cloud and growing prospects of big data, machine learning, and automation. At the same time, there continues to be growing concern over privacy and data integrity, as well as uncertainty around brand safety, ad blocking, viewability, and fraud. These are symptomatic challenges facing the entire advertising ecosystem.
Essence is committed to investing and building the very best of advertising technology suites in order to address and counter these industry challenges. We believe that clients will value an agency proposition that taps into ubiquitous technology solutions, ensures the right ownership of data and platforms, has an appetite for disciplined analytical learning, operates with transparency and through the right compensation structure.
Also, a deep understanding of audience-driven data allows us to tap into a labyrinth of micro-insights behind consumers' behaviours, needs, and experiences. We're now able to adapt around our audiences and their context at a level of depth never seen before, but brands can no longer take a cookie-cutter approach to a reach-frequency measure towards audiences, as they risk becoming irrelevant and even boring. Therefore, it's imperative we fuse creative with data-led insights to create more meaningful ad experiences that will be rewarded with attention, permission, and action.
We also are committed to building the best talent pools across every geography. This means continuing to nurture and develop the very best in integrated strategy, integrated planning, multi-channel level activations, data analysts, and ad operations technologists. We are equally committed to partnering with universities and government bodies to grow the next generations of communications specialists.
What buzzwords would you like to see gone in 2018, as well as those you would like to see actually deployed or applied in the Asia-Pacific ad tech industry?
Lochan: If there's one word I'd like to see gone in 2018, it's the 'big' in 'big data'. It's simply redundant. There is only 'data' – and we need to accept that everything now is about data.
As for what I'd like to see actually deployed, I'm definitely hoping the industry move beyond just talking about artificial intelligence and blockchain, and actually start applying these practically. These concepts have the potential to revolutionise the way we do things and we should make the most of the fact that we are operating in an industry where experimentation and pushing the envelope are actively encouraged.
Talvard-Balland: 2017 has been a year of many buzzwords, with most adding a fun twist to conversations, while a few were a little irritating. I secretly hope we will stop calling every new piece of technology 'AI' or suggest a chatbot for every campaign, but it may take a while before those go out of style.
Moving into 2018, I foresee the theme of 'smart content' gaining in popularity, along with terms like 'hyper personalisation' or 'adaptive creative' – so let's see how adaptive and creative people actually can be.
Guha: Digital transformation: the notion that companies need to transform 'digitally' is archaic. Instead, discussions need to focus on how we harness, organise, and understand data, build suites of technology solutions, and measure the quality and effectiveness of our investments.
Also, 'strategy' is becoming the trash bin of thoughts. We need to bring back the core discipline of strategy, which is about data-driven insights, strategic frameworks, and measurable outcomes.
In a utopian world, we would do away entirely with buzzwords. We don't need any more. What we need is to get back to the fundamentals.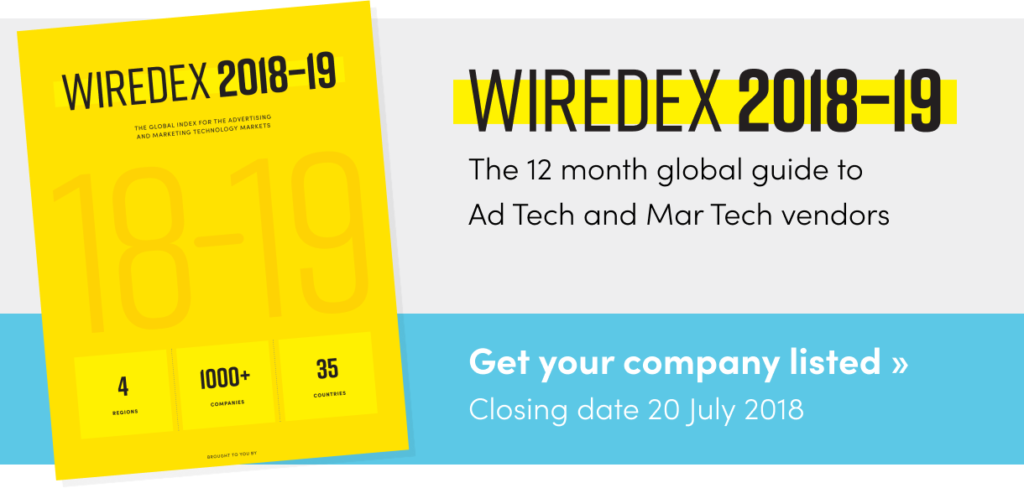 TagsAgencyAnalyticsAPACArtificial IntelligenceDataMeasurementTransparency