APAC Marketers More Likely to Adopt New Tech; China App Users Hardest to Keep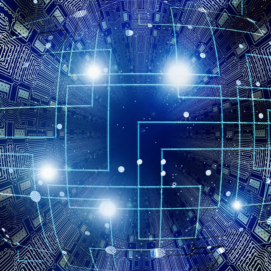 In this weekly segment, ExchangeWire sums up key industry updates on ad tech from around the Asia-Pacific region – and in this edition: APAC Marketers More Likely to Adopt New Tech; China App Users Hardest to Keep; Malaysia Publisher Platform Runs Innity; IAB Sets Up in HK with Local Industry Group; and AnyMind Opens Up in Malaysia.
APAC Marketers More Likely to Adopt New Tech
Marketers in Asia-Pacific are surging ahead of their global peers in recognising the importance of adopting new technologies to enhance their processes and services.
Some 16% of marketers in the region had an integrated, cloud-based technology stack, compared to 10% in North America and 9% in Europe, according to a study by Adobe and Econsultancy.
Furthermore, 51% of North American marketers saw "no perceived need" for artificial intelligence (AI), while a lower 38% in Asia-Pacific believed likewise.
The findings indicated that Asia-Pacific marketers were ahead of their global counterparts with regards to tapping new technologies "to automate the delivery of personalised content, empowering them to work smarter and faster", stated the report.
Adobe's Asia-Pacific senior director of enterprise marketing, Paula Parkes, said: "Rapid economic development and unprecedented growth have positioned Asia-Pacific at centrestage of the disruption being created by new, digital technologies. In the current 'experience business' era, smart organisations are investing in disruptive technologies to drive productivity and deliver compelling experiences for customers."
Citing the 2018 Digital Trends report, Adobe said 19% of global marketers pointed to the optimisation of customer experience as a top priority for the year, with Asia-Pacific respondents focused on making this experience as personalised and relevant as possible.
In addition, at 34%, Asia-Pacific marketers were more than twice as likely than their North American peers (at 16%) to invest in digital skills and education.
China App Users Hardest to Keep
Mobile app consumers in China are the hardest to retain, with 80% leaving an app after just one day.
By day seven, just 7% in the country would continue to use the app, revealed Adjust's annual benchmark report for 2017. It attributed the finding partly to the dominance of WeChat in China, noting that this lowered the likelihood of Chinese users leaving the messaging platform for other apps.
The study monitored 11,000 apps from 1 January to 31 December last year, analysing 10.7 billion installs and 1.29 trillion events worldwide. It included a more extensive coverage in some countries including China, Japan, Germany, and the UK. The report assessed the app market, app user behaviour, user engagement, retention, as well as fraud by country and app vertical.
Japanese users were found to have the highest retention rates, clocking consistently at 3% higher than the global average.
Worldwide, only 13% of app users returned 14 days after first downloading the app. User retention was slightly higher, by 1% to 3%, for Apple iOS apps compared to Android.
The mobile app market, though, proved lucrative. Some two million apps were launched on Apple and Android appstores last year, with global mobile ad spend climbing 33.6% to USD$142bn (£101.53bn). Some USD$17bn (£12.15bn) was spent on performance ads.
Malaysia Publisher Platform Runs Innity
Malaysia Premium Publishers Marketplace (MPPM) has deployed Innity to offer, what it is touting to be, the country's first publisher-led programmatic ad platform that enables advertisers to add their own data as well as other data sources.
They also would be able to access audience insights and program ads across the group's eight publishers: Star Media Group, MCIL, Utusan Malaysia, Kosmo, China Press, Guang Ming Online, Nanyang, and The Edge.
Advertisers also would have access to advertising features that tapped "exclusive real-time mobile inventory" and "high viewability" as well as creative formats, according to MPPM, adding that Innity's ad units boasted higher CTRs than standard programmatic ads.
Innity's CEO and co-founder Phang Chee Leong said: "With the introduction of a truly premium programmatic offering, advertisers now have more control and ease of access while benefiting from our custom ad products, premium publisher inventory, MPPM's first-party data, Innity's second-party data, and third-party sources, all within a brand-safe environment."
MPPM's chairman Heather Wee added: "Our goal is to ensure the transparency and ethical operating standard of MPPM. We'll work closely with Innity to manage these ad inventories in order to simplify and ensure the delivery of quality online ad inventory to advertisers.
"The setting up of MPPM will also empower small and midsize advertisers that could not afford online ad verification services to buy quality local online ad inventory via self-serving website, with peace of mind", Wee said.
IAB Sets Up in HK with Local Industry Group
The global trade body has set up shop in Hong Kong via a partnership with local consortium, Digital Marketing Association of Hong Kong (HKDMA).
Established in October 2016 by founding members comScore, Facebook, Google, Next Digital, Oath, Pixels, and South China Morning Post, HKDMA supported a membership base of more than 80 local and global businesses, including agencies, exchanges, ad tech vendors, and brands.
All of these members now would be part of IAB's local chapter, to be called 'IAB Hong Kong powered by HKDMA', making it the 46th national IAB licensee. The new group pledged to work with IAB to "drive common goals, promote global standards and guidelines, create better ads and improve consumer experience, and advance social trust and the industry's interest" in Hong Kong.
According to the group, the Asian city boasted a mobile penetration rate of 230%, while smartphone penetration topped at 70% and social media was at 75%. The average growth of digital spend in Hong Kong was expected to be 10.3% between 2016 and 2021.
IAB's executive vice president of public policy Dave Grimaldi said: "With digital advertising revenues expected to surpass USD$1bn (£714.99m) in 2018, Hong Kong represents an important growth market for the global digital advertising industry."
Cecilia Chan, executive director of IAB Hong Kong powered by HKDMA, said the local group would not only pick up best practices from IAB, it also could leverage the group's resources to drive Hong Kong's ad sector and support training and certification programmes.
AnyMind Opens Up in Malaysia

The parent company of AdAsia Holdings, AnyMind Group has opened the doors to its 11th office in Kuala Lumpur, Malaysia.
The ad tech company will offer its range of products in the local market, including AdAsia Digital Platform for Advertisers and AdAsia Digital Platform for Publishers. It will also be building up its network of local influencers on its CastingAsia platform and looking to rope in publishers on its ad and video networks.
Its operations in Malaysia, which is its 10th market, will be headed by country manager Akifusa Kanda, who was previously at Japanese SSP, Geniee.
Kanda said: "We have been working with our clients and publishers on a remote basis and this expansion provides us with impetus and feet on the ground to drive our growth in Malaysia."
AnyMind added that it planned to further expand into the Philippines, India, Middle East, and Russia by the end of the year.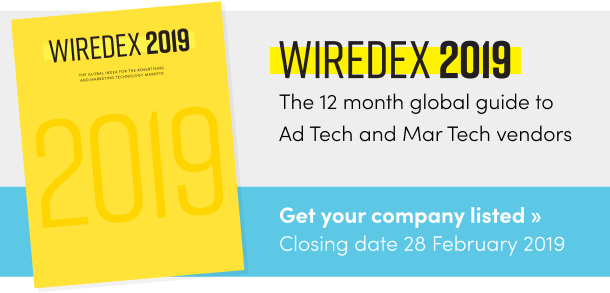 TagsAd TechAdvertiserAgencyAIAPACMobileProgrammaticPublisher