Two AU Advertising Boards to Merge; Singapore Premium Ad Marketplace Goes Live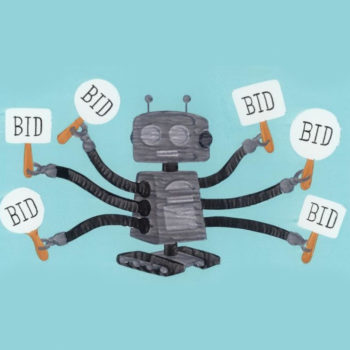 In this weekly segment, ExchangeWire sums up key industry updates on ad tech from around the Asia-Pacific region – and in this edition: Two AU Advertising Boards to Merge; Singapore Premium Ad Marketplace Goes Live; China Most Advanced Digital Luxury Ad Market; Hausmann Rebrands as 'The Haus'; and Cheetah Mobile Aims to Cut Ad Fraud.
Two AU Advertising Boards to Merge
The Australian Association of National Advertisers (AANA) and Advertising Standards Bureau (ASB) have agreed to merge as part of efforts to establish better governance oversight and higher operational efficiencies.
A consolidated board comprising AANA's advertiser members, as well as the wider ad community, will be elected at the association's annual general meeting in November, the industry group said.
AANA's chairperson Matt Tapper said: "These changes will reduce complexity and cost and, most importantly, will have no impact whatsoever on the independence and transparency of Ad Standards complaints and adjudication processes, which will continue to be administered independently of the AANA secretariat, its own chief executive, and staff."
AANA said it had developed the industry's current self-regulatory system in 1998 and the merger was the first in a series of moves to "future-proof" this system. It planned to further conduct formal consultations with participants from the local community on how to best move forward.
It added that these discussions would involve its advertising members, the Media Federation of Australia (MFA), and media and digital platform providers.

Tapper explained that participating advertisers paid a levy on their media spend, which was collected on their behalf by MFA media agencies and used to fund the self-regulatory and adjudication system.
While this system had worked well, the increasing shift of ads towards digital had led to more ad content and resulted in increased workload and operating costs for the ASB.
Tapper said: "At the same time, there is a growing trend for advertisers to pay major publishers and digital platforms directly; and that has the potential to significantly lessen the funding for self-regulation through the current collection mechanism.
"This is a global challenge, so the AANA will also actively engage with its counterparts overseas to help develop alternative funding models. This is a long-term project, but given the future media landscape it is only sensible to commence formal discussions now."
Singapore Premium Ad Marketplace Goes Live
Singapore Media Exchange (SMX) has officially launched its premium advertising marketplace and appointed a CEO to steer the ship.
Established as a digital alliance between local publishers Mediacorp and Singapore Press Holdings, SMX commenced operations earlier this month on 8 May.
Its new CEO, Hari Shankar, was previously managing director at Ecselie and had held leadership roles at PayPal and Performics in Asia-Pacific.
Shankar said: "Brands are looking for quality choices in the marketplace. SMX is a harbinger of things to come in the programmatic space in Singapore, following similar developments in other parts of the world."
Through the SMX programmatic platform, marketers would be able to access audiences of the two media companies' various media platforms, including The Straits Times, Cannel NewsAsia, and Today Online.
AppNexus has been brought in to power the ad exchange across various digital channels and formats, while Lotame is responsible for building its data capabilities, such as unifying audience data across its partners.
SMX said it was looking to include other "like-minded premium publishers" into the co-operative. It added that it would be one of the first strategy partners of the Advertising ID Consortium when it was scheduled to launch in Asia-Pacific.
China Most Advanced Digital Luxury Ad Market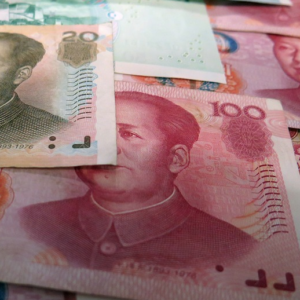 The Chinese market is the most advanced in terms of digital luxury ads and its lead is growing.
In fact, 53% of luxury ad spend in China last year was digital; and this was expected to climb to 68% by 2019, according to Zenith's latest Luxury Advertising Expenditure Forecasts. Luxury brands' acceptance of e-commerce had fuelled the shift towards digital, as these companies moved to peddle their wares directly on online platforms such as Alibaba's Tmall. They also established partnerships with popular Chinese influencers, the report noted.
Worldwide, luxury advertising also was shifting towards digital, with brands in this sector spending 33% of their ad budget in digital this year, compared to 30% in 2017. Leading the way are luxury hospitality brands, which will park 50% of their ad spend in digital this year, compared to 47% last year.
The Zenith report assessed 23 global luxury markets, including Singapore, Japan, Hong Kong, South Korea, and Australia.
It revealed that hospitality has a significant lead ahead of other luxury sub-categories, as brands moved their budgets to digital in a bid to follow consumers in the luxury hospitality segment, who now did most of their research and purchases online. In comparison, consumers of other types of luxury goods are more likely to make their final purchase after trying them in person.
This year, luxury automotive brands will spend 39% of their ad budgets on digital, while watches and jewellery brands will set aside 28%.
According to the report, luxury brands have been slower to adopt digital advertising compared to their peers in other product segments. Advertisers across all categories spent 39% of their budgets on digital media last year, when luxury brands spent 30%.
Zenith noted that luxury brands historically have been sceptical of the value of digital platforms in conveying their brand values, pointing to the limited ad formats, crowded pages, and often poor-quality content.
This environment, however, has seen improvements with the introduction of better ad formats and high-quality content such as premium video. In addition, programmatic private marketplaces, preferred deals, and programmatic guaranteed deals have helped brands pick the right content against which their messages should appear.
Zenith's head of forecasting, Jonathan Barnard, said: "After a relatively slow start, luxury advertisers are now committing to the digital future, led by luxury hospitality brands. Luxury brands face unique challenges online, such as the need to maintain exclusive brand values while communicating with potential customers at scale. By using personalised digital communications and high-quality e-commerce experiences, luxury brands can generate new sales while preserving their exclusive appeal."
Hausmann Rebrands as 'The Haus'
The Australian agency group has rebranded and transitioned to a new business model based on various specialist service agencies. These will be supported by a central hub of shared expertise and back-office support, it said.
Following a two-year period that saw several joint ventures formed, the Hausmann Group now would be known as 'The Haus' and comprise five agency businesses, including an integrated consumer communications agency Hausmann, specialist healthcare agency Health Haus, and brand and engagement marketing agency Banter.
The rebranded umbrella brand also will include HSPR, a "PR industry initiated" RTO (registered training organisation) that aims to provide nationally recognised qualifications and professional development training.
The Haus CEO Judi Hausmann said: "[The specialist hub model] allows us to quickly and effectively turn fresh business ideas into working reality, ensuring our group offering is always growing ahead of the pace of our clients' needs. This ensures clients are well serviced, inspired, and rewarded, while enjoying new, often cross-agency, solutions to their business challenges."
Noting that startups needed certain resources to launch and scale quickly, Hausmann explained the rationale behind the rebrand: "My solution was to create a model that is somewhere between an agency group and a startup incubator, where business growth comes through nurturing partnerships with the next generation of entrepreneurs."
Cheetah Mobile Aims to Cut Ad Fraud
The Chinese mobile developer has brought in Protected Media to help combat in-app ad fraud and measure viewability.
Because apps currently are less affected by ad blocking, and are taking up a larger share of ad budgets, cybercriminals are highly motivated to focus on in-app fraud.
According to Smaato, in-app ad spend accounts for 98% of all mobile ads in China. Across Asia, this ad segment is 3x more valuable than mobile web.
However, in the last six months, Protected Media revealed that in-app publisher fraud attempts had increased to almost 10x the previous level across its installed base.
With its own installed base of nearly four billion worldwide, and more than 580 million monthly active users, Cheetah Mobile underscored the need to safeguard its advertisers.
Head of Cheetah Marketplace Bounz Chien said: "We're committed to optimising ad spend to maximise ROI (returns on investment) for our advertisers […] Fraud detection and prevention is a precise science; and we've noticed that different publishers are susceptible to different fraud schemes, with utility providers more likely to feel the effects of fraud. There are also viewability issues that content publishers need to address."
Protected Media's executive vice president of sales, Amichai Zuntz, added that publishers had been "unfairly paying the price" for ad fraud.
Ad FraudAd TechAdvertiserAgencyAPACAustraliaChinaContentMeasurementMobileProgrammaticPublisherSingapore