Weekly Focus APAC: Tencent Joins JV to Drive Grocery Retail Business in Chinese City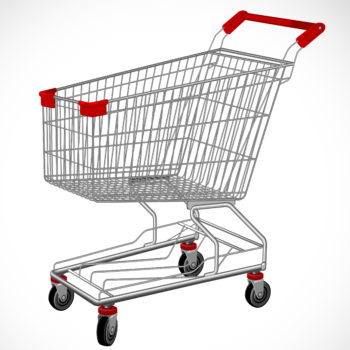 In this edition of Weekly Focus APAC: Tencent Joins JV to Drive Grocery Retail Business in Chinese City; SEA Centennial Online Shoppers Will Abandon Cart if Preferred Payment Option Unavailable; JD.com Unveils Blockchain Research Lab with Two Partners; and Grab Partners Mastercard for Prepaid Cards.
Tencent Joins JV to Drive Grocery Retail Business in Chinese City
Tencent has banded with two retail groups, A.S. Watson Group and Yonghui, to form a joint venture aimed at creating "the largest grocery retail business" in Guangdong, China.
Hong Kong-based Watson operates more than 14,500 health and beauty stores across 24 markets, including its ParknShop supermarket brand in Guangdong, and is part of the CK Hutchison conglomerate. Yonghui runs a supermarket chain across China.
Both retailers will tap their grocery operations to support the joint venture in Guangdong, where they collectively run a network of more than 70 stores and 2.2 million loyalty members.
Tencent has pledged to provide its technology and big data analytics capabilities to support the partnership. Yonghui will own half of the stake in the partnership, with Watson holding 40% and Tencent the remaining 10%.
Located south of China, Guangdong has a population of 110 million, or 8% of the country's population. The city's retail sales grew around 10.5% during the first eight months of this year, the partners said, citing figures from the Guangdong Bureau of Statistics.
Through the joint venture, they hoped to tap growth opportunities in the greater bay area encompassing Guangdon, Hong Kong, and Macao.
Watson's group managing director, Dominic Lai, said: "This joint venture enables us to combine the power of two retail brands, thus, giving birth to a powerful contender in grocery retail in Southern China to the ultimate benefit of consumers. The investment of Tencent creates additional strategic importance to this new brand, which we will name 'PARKnSHOP-Yonghui'."
Tencent Smart Retail's deputy general manager, Tian Jiangxue, added: "As a leader in tech and innovation in the Guangdong-Hong Kong-Macao Greater Bay Area, Tencent will spare no efforts in fuelling the digital transformation of the joint venture, sharpening its edge in the big data and cloud-computing era."
SEA Centennial Online Shoppers Will Abandon Cart If Preferred Payment Option Unavailable
Some 43% of young online shoppers, aged between 16 and 23, will abandon their carts if their preferred payment option is not made available.
Categorised as 'Centennials' or 'Gen Zs', these consumers also rely on social media for information on products they want to purchase, with 49% choosing this platform for product research, compared to 45% who would ask their friends and 27% their family.
These findings are highlighted in Dentsu Aegis Network's report, 'Here Comes the Centennial: Southeast Asia's New Generation of Shoppers'. Conducted by Econsultancy, the study polled more than 3,000 online shoppers aged between 16 and 23 across six Southeast Asian markets, including Singapore, Indonesia, Thailand, and Vietnam.
Interestingly, it also revealed that 56% of respondents – presumably digital natives – still prefer cash-on-delivery as their payment mode.
In addition, brand image and name is not a priority in deciding on their purchase, with just 11% pointing to a prestigious or famous brand as one of their top three factors when choosing where to shop.
A majority 82%, however, are enthused about future shopping technology such as virtual reality. Another 76% are willing to share their personal data with websites, if this would help provide more relevant recommendations.
Econsultancy's Asia-Pacific managing director Jefrey Gomez said: "Centennials are coming of age in an era when high-speed internet is always available; and they expect technology and brand experiences that are fast, responsive, and seamless. The survey showed that 86% of centennials will not use an app or website that takes too long to load and 82% will not use an app or website that is difficult to navigate.
"This means retailers can no longer just provide well-designed stores or rely solely on brand campaigns to drive sales. Instead they need to focus on the utility of their online offering to make the purchasing journey easy to complete", said Gomez.
According to the report, there are more than 277 million centennials living in the region, with half of them spending more than USD$30 (£23.4) a month on online purchases. Some 9% spent more than USD$100 (£78) a month.
JD.com Unveils Blockchain Research Lab with Two Partners
JD.com has joined hands with New Jersey Institute of Technology's Ying Wu College of Computing (NJIT) and Institute of Software at the Chinese Academy of Sciences (ISCAS) to launch a research facility focusing on blockchain technologies and applications.
The lab will aim to resolve efficiency and stability issues that have been significant bottlenecks hindering wider adoption of blockchain. It also will look at new applications running on the technology.
According to JD.com, the multi-year research collaboration will include fundamental consensus protocols, privacy protection, and security in decentralised applications.
JD.com's president of big data and smart supply chain, Pei Jian, who heads the lab, said: "With more than 300 million customers, JD.com recognises the pivotal role played by blockchain in improving transparency in the supply chain and delivering greater peace of mind to Chinese consumers about product quality and safety."
The Chinese e-commerce operator launched its blockchain platform in August, that was touted to help companies access and develop their own applications based on the technology. It would allow businesses to create and modify smart contracts as well as streamline operations.
Grab Partners Mastercard for Prepaid Cards
Online platform Grab has inked an agreement with Mastercard to issue prepaid cards it says will meet the needs of Southeast Asian consumers, who total more than 640 million.
Grab said it would issue virtual and physical cards from its mobile app and customers would be able to top up their card with cash. They then could use the card to pay for goods and services, both online and offline, at any retail store or site worldwide that accepted Mastercard.
Consumers could apply for the prepaid card from their Grab app and receive the virtual card in their GrabPay e-wallet, stored within the Grab app. Physical cards would support both NFC (near-field communication) and EMV chip technologies.
Expected to be available – initially in Singapore and the Philippines – from the first half of 2019, the cards could be topped up at a network of eight million service providers on the GrabPay platform, including ride-sharing drivers and merchants.
Launched as a ride-sharing app, Grab now offers other services such as food and grocery delivery.
Grab Financial's senior managing director, Reuben Lai, said: "This partnership goes beyond Grab issuing prepaid cards and is a game-changer for Southeast Asia. We are the first e-wallet at scale from our region to be accepted worldwide. It enables the region's 400 million unbanked and under-served consumers to buy goods and services online – something that was previously limited to the less than 10% of Southeast Asians with a credit card."
Mastercard's executive vice president of digital and emerging partners and new payment flows, Rama Sridhar, added that the collaboration would provide its participating merchants the ability to tap Grab's customer base.This content was originally published in RetailTechNews.
AlibabaBankingBlockchainChinaCustomer ExperienceDataE-CommerceMobileOmnichannelPayment