OpenX expands into Australia; Essence wins integrated media agency of record duties for ZEE5 India
by Mathew Broughton on 31st Jul 2019 in News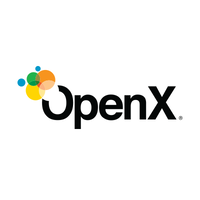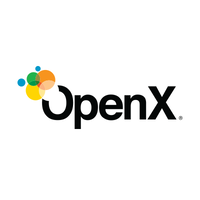 In this weekly segment, ExchangeWire sums up key industry updates on ad tech from around the Asia Pacific region – in this edition: OpenX expands into Australia; Essence wins integrated media agency of record duties for ZEE5 India; Verizon Media launches Yahoo Studio.
OpenX expands into Australia
OpenX, an independent digital advertising exchange, has announced the official launch of operations in Australia. The company also announced the hiring of advertising veteran Mitchell Greenway as director of partner services for Australia and New Zealand.
With the launch of operations in market, OpenX will bring greater access to demand for the quality inventory that exists in Australia, including deepening relationships with existing publisher partners in Australia, such as Microsoft and eBay, in addition to building new partnerships with other local publishers.
The announcement follows significant investment in APAC expansion efforts earlier this year, including the opening of the company's regional headquarters in Singapore and the hiring of Andrew Tu as managing director of APAC to guide overall growth efforts. In the first half of 2019, OpenX has experienced significant growth in publisher acquisition adding dozens of new partners and driving an overall increase in publisher growth in APAC of more than 40% year-over-year.
"Building our team with the right people has been a top priority as we expand to new regions across APAC. With Mitchell coming on board, along with our best-in-class tech infrastructure, we are now set up to deliver real value to publishers and advertisers in the region," said Tu. "We will approach Australia with the same unrivalled commitment to quality and trusted partnership that has helped our international business flourish over the past decade and plan to rapidly grow both in-market, and throughout Southeast Asia more generally."
Essence wins integrated media agency of record duties for ZEE5 India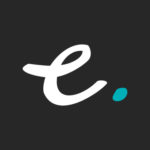 Essence, a global data and measurement-driven media agency which is part of GroupM, has announced that it has won integrated media agency of record duties for ZEE5 India, the fastest-growing over-the-top (OTT) platform in the country.
The key media mandate includes the subscription video on demand (SVOD) business, covering both the digital brand and performance mandates, as well as offline media and search engine optimisation duties for ZEE5 India. Led out of Essence's Mumbai office, the ZEE5 business will be supported by the agency's practice leads across business planning, strategy, analytics, experience, integrated media planning, media activation and advertising operations.
"As India's fastest-growing OTT platform, ZEE5 is showing the way on how to build engaged audiences with its rich library of original content in multiple Indian languages," said Anand Chakravarthy, Managing Director, India at Essence. "For Essence, this is a perfect opportunity to bring in our tools and technology, and deploy our bespoke integrated planning approach that is supported by strong measurement capabilities. We look forward to creating value for ZEE5 and supporting its growth momentum."
Verizon Media launches Yahoo Studio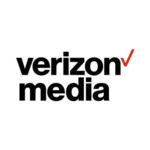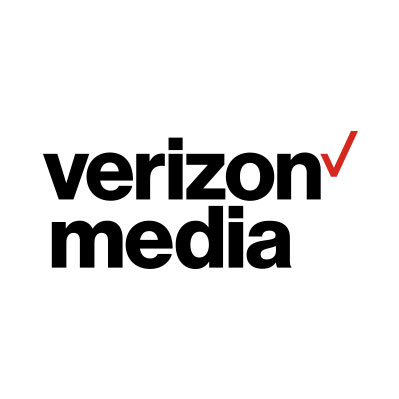 Verizon Media has announced the launch of Yahoo Studio, its new state-of-the-art studio in Singapore. Equipped with cutting-edge video production capabilities such as mixed reality, motion capture, and live streaming, Yahoo Studio will set the stage for innovation with tomorrow's technologies, to create compelling local content for youths and young adults across Southeast Asia. The studio in Singapore, with top-of-the-line capabilities, is the latest addition to Verizon Media's global studio expansion, with studios in New York, Los Angeles, Hong Kong, and Taiwan. Yahoo Studio Singapore will take forward Verizon Media's continued investment in video and the future of innovative content, with a deeper local focus and commitment to users in the region.
The launch of Yahoo Studio in Singapore follows the success of Yahoo TV which, in just over a year, has built a base of over 1.3m monthly viewers. Yahoo TV's high-quality bite-sized shows, such as 'Singlish with Uncle Gwee' and 'Can You Hear What Auntie is Cooking', have been extremely popular with Singaporeans. And now, Yahoo TV is amping up its content line up with the award-winning In the Know series, which has a staggering 62 million followers globally. 'In The Know Singapore', produced by Yahoo Studio, will take on a local flavour featuring the latest trends and discoveries in Southeast Asia. Harnessing Yahoo Studio's powerful capabilities, Yahoo TV will continue to push the boundary as it works with some of the region's most exciting content producers and influencers to revolutionise content creation.
"Yahoo Studio puts us at the intersection of technology and storytelling, a place from where we can develop pioneering content experiences for the next generation of users in Southeast Asia. The expanding footprint of Verizon Media studios around the world, and now in Singapore, reiterates our strategic focus on mobile and video – both key drivers in SEA's Internet economy," said Rico Chan, Managing Director, Verizon Media Hong Kong, Japan, INSEA and ANZ.
AdvertisingAgencyExchangeTVVideo