John Gentry to Lead OpenX; Mediaocean Acquires MBS
by Mathew Broughton on 31st Jan 2020 in News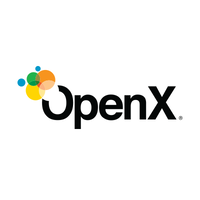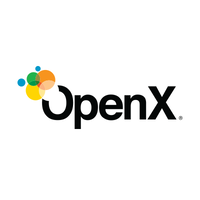 In this weekly segment, ExchangeWire sums up key industry updates on ad tech from around the European region – in this edition: John Gentry to lead OpenX; Mediaocean acquires MBS; Choueiri partners with JW Player for outstream video ad-serving; Adverty continues expansion in the UK with strategic hires; and Jukin Media partners with Primis.
John Gentry to lead OpenX
After 12 years running the company Tim Cadogan is leaving OpenX and will become the new CEO of GoFundMe. Current President, John Gentry, will be taking over from Cadogan as CEO, and was the natural choice to take over following his instrumental work in terms of helping build and define the strategy of the company.
2019 was a strong year for OpenX — the firm transitioned its entire tech stack to the cloud, becoming the first exchange to be fully cloud based, and built an entirely new product to deliver people-based marketing on the open web.
Speaking exclusively to ExchangeWire, Cadogan said, "Since founding OpenX over a decade ago, our central thesis has not changed - helping publishers execute effective digital advertising creates a lot of value and is crucial to enabling the open web to thrive. With a best-in-class tech infrastructure built on top of Google Cloud Platform, the highest quality exchange technology in the industry, a new product suite built around people-based marketing, and relationships with many of the top publishers, brands and agencies in the world, OpenX is in a great position going forward. John and I have worked together co-running OpenX for the last seven years. As a result John is intimately familiar with every aspect of our business and industry. John's knowledge, experience and character will provide OpenX with excellent leadership and great continuity. I'll continue to be involved with the company through my position on the board, and can't wait to see what the team will do over the coming months and years."
Gentry added, "2019 was a strong year for OpenX, as we migrated our entire tech infrastructure to a faster, more scalable solution, launched new international markets, and built the foundations of a completely new class of product, our people-based marketing solution, OpenAudience. Tim has been a great business partner and friend for many years and we will all miss working with him. With that said, we have a great team at OpenX and we look forward to executing against our strategy in 2020."
Mediaocean acquires MBS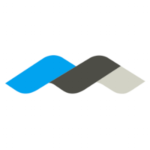 Mediaocean, the system of record for the advertising world, has announced that it has expanded its European operations with the acquisition of MBS, a Paris-based media management software provider.
MBS is the leading media management software provider in France handling end-to-end campaign execution, including buying, invoicing, and reporting. As the third largest market in Europe and ninth largest in the world, France is a critical advertising market for global marketers and home to many premium global brands. MBS's existing clients include five out of six holding companies, representing €13bn (£11bn) in media spend across France, Russia and Morocco. This acquisition expands Mediaocean's presence in the French market, adding media management to existing production and creative applications in the market.
"The acquisition of MBS is a key step in Mediaocean's continued expansion in Europe and worldwide servicing global marketers, agencies, sellers and the wider advertising community." said Bill Wise, CEO, Mediaocean. "The MBS acquisition helps Mediaocean deliver our system of record solutions across the plan to pay media buying process in France and beyond. We are very excited to have MBS join our team."
"For the last 20 years, we have worked to become France's premier media management software," said Marc Watrin, CEO of MBS. "We have been a partner of Mediaocean for years, and now are excited to join the company and to serve our clients with a broader set of applications." MBS systems are already integrated with Prisma, Mediaocean's addressable media buy management platform, and plans for greater integration will be announced in 2020.
Choueiri partners with JW Player for outstream video ad-serving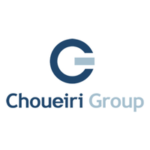 DMS, the official digital arm of Choueiri Group, has signed with leading independent video technology company, JW Player, to serve outstream video advertising across all of Choueiri Group's partnering publisher websites in the Middle East. The new partnership will offer Choueiri Group and DMS increased control of the monetisation of their outstream video advertising.
JW Player pioneered video on the web over a decade ago and continues to innovate as the world's largest independent platform for video delivery and intelligence. Media companies including Fox, VICE, Insider, and Univision, in addition to hundreds of thousands of creators of all types and sizes, rely on JW Player to deliver and monetise their content across all devices. JW Player's global footprint of over two billion unique devices creates a powerful data graph of unique consumer insights and generates billions of incremental video views.
DMS' large sales team will now be able to offer direct and programmatic video advertising to buyers and agencies in the region. Adverts will be served directly into both horizontal and vertical video ad units in the text on the site, without the need for video content.
Speaking about the development, Ryan Beebe, SVP Global Sales at JW Player comments, "DMS is using our video player technology to build its own outstream video advertising infrastructure, complementing its reputation as the region's most progressive online video powerhouse. Its large sales team can tap into its long-standing relationships and scale up the number of video ad units within the text to cater to fluctuations in demand and sell it directly to advertisers and their agencies throughout the Middle East, whilst creating a native experience for the viewers."
Adverty continues expansion in the UK with strategic hires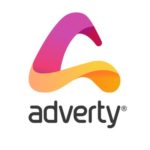 Adverty, a leading in-game platform for advertisers, agencies and content creators announces further expansion with the launch of the UK office. The move brings the Adverty platform to the UK and will deliver seamless advertising to connect brands and people through their revolutionary display advertising technology built for games.
The expansion also includes two strategic hires in the UK with ex-Bidstack Senior Commercial Development Manager Alex Ginn joining the team as Head of Sales UK and Julia Smith who joins as PR Director, EMEA.
Adverty works with agencies such as GroupM and Dentsu Aegis and the expansion of the business across EMEA follows on from a significant increase in demand on advertisers looking for in-app advertising at scale and for publishers who want to monetise their gaming inventory.
Niklas Bakos, CEO and Founder, Adverty says: "2019 was a year of exceptional development and milestones for our business and we are pleased to start 2020 by continuing this expansion into such an important market. We will be building up a team and business here in the UK and we are pleased to welcome Alex and Julia to help drive this growth."
Jukin Media partners with Primis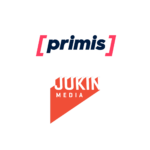 Primis, the video discovery platform, has reached an agreement with Jukin Media, a global leader in user-generated entertainment, to distribute about 800 hours of Jukin's programming across the Primis network. This will allow Jukin to extend its reach to new audiences, while Primis will add the high-quality content provider to its extensive video content library.
Jukin excels in curating user-generated content that appeals to a variety of verticals across the Primis network, including entertainment, news, sports, and more. The company's content library of more than 60,000 videos has collectively received more than 100 billion video views across social media, making it one of the most viewed video collections in the world.
"I see great potential in this partnership, and we're excited about adding Jukin Media to our vast content library," said Omri Polak, Head of Content at Primis. "I believe that Jukin is challenging the conventional thinking about verticals like news and sports and the right type of content for each, while taking an active role in shaping the future of storytelling online. Combining Jukin's content with Primis' video discovery engine will benefit our publishers and help connect users to relevant and engaging content."
Also in the news
- FreeWheel releases Video Marketplace Report
- IAS reveals digital ad industry's top APAC priorities