GumGum Announces USD$22m Funding Round; Verizon Media Partners with VIOOH
by Mathew Broughton on 14th Feb 2020 in News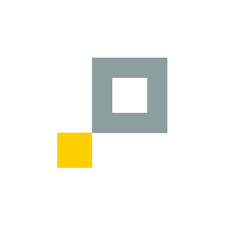 In this weekly segment, ExchangeWire sums up key industry updates on ad tech from around the European region – in this edition: GumGum announces USD$22m (£17m) funding round; Verizon Media partners with VIOOH; Rakuten launches Rakuten Advertising; Yieldbird to invest €1.5m (£1.2m) in ADXo solution; and Trade House Media integrates with The Media Trust.
GumGum announces USD$22m (£17m) funding round
GumGum, Inc., an artificial intelligence company specialising in solutions for advertising and media, announced today that leading global marketing executive Lisa Licht has joined its Board of Advisors. Licht's addition comes as the company ramps up to launch several new technologies in 2020 and on the heels of two key growth milestones – record USD$155m (£119m) global revenue in 2019 and a USD$22m (£17m) Series D funding round.
"We are extremely pleased to have Lisa join our board and eagerly await her contributions," said GumGum CEO Phil Schaeder. "Not only does Lisa add a fresh new voice to the board at a time when we've made diversity a central all-around priority at GumGum, but she gives us unique access to all her hardwon insight accrued over a remarkable career."
Licht's appointment is the latest in a series of moves by Schraeder –– including closing the USD$22m (£17m) expansion round with participation from the company's existing investors –– aimed to maximise the growth of GumGum's core marketing-related businesses. The company expects to eclipse its best-ever 2019 revenues with continued global expansion and two new products in 2020.
Since its founding in 2008, GumGum has been bullish on contextual advertising and has invested heavily in image and natural language technologies needed to accurately and safely target audiences without user data. That investment is paying off as data regulations and web browsers have begun limiting advertisers' use of cookies to track individual users for ad targeting.
"As I see it, this is the ideal time to get behind GumGum," Licht said. "They have outpaced the market in terms of growth year-after-year, maintained profitability and now there's an obvious inflection point at hand for contextual advertising in digital. That's an area where GumGum already has a significant edge, so I'm looking forward to helping expand its lead in that area, while also contributing to success across the full breadth of GumGum's business."
Verizon Media partners with VIOOH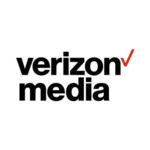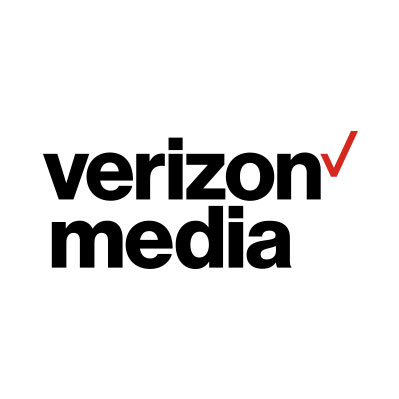 In a move to solidify its leadership position, global media and technology company Verizon Media has partnered with digital out of home (OOH) marketplace, VIOOH. This deal provides Verizon Media's demand-side platform (DSP) access, via VIOOH, to premium digital out of home inventory, including the digital assets of JCDecaux – the number one OOH advertising company worldwide.
With this partnership, Verizon Media unlocks greater new and unique ways to reach audiences for advertisers through its omnichannel DSP, bringing DOOH screens in more than 60 cities across seven countries.
Advertisers will be able to select the new DOOH inventory as part of their multi-channel digital strategies through Verizon Media's unified DSP: allowing marketers to buy digital campaigns across video, mobile, display, native, connected TV, audio and DOOH inventory to reach audiences all over the world.
Among the countries the new DOOH inventory will be available are the UK, US, Finland, Netherlands, Belgium, Germany and Italy, with further markets coming online later in the year, reaching across high-footfall locations like major shopping centres, street furniture, airports, commuting transport links like London Transport and mainline railways across the UK, as well as high-impact large screen locations like Waterloo station and Old Street roundabout. Targeting opportunities include location, weather, day part, demographics and interests, powered by Verizon Ad Platforms' diverse and unique data.
Ivan Markman, Chief Business Officer at Verizon Media said: "Our customers want to be able to buy across multiple channels, formats and screens with a simple purchase and measurement structure that allows them to be creative, reach the right people and truly see the effectiveness of their campaigns. With VIOOH, we further our commitment to building products with our customers' and consumers' experience in mind. When you combine the high impact of DOOH with our diverse reach to millions of people worldwide, it makes Verizon Media's DSP a compelling option for marketers."
The new DOOH inventory will be available in Verizon Media's DSP from this week.
Rakuten launches Rakuten Advertising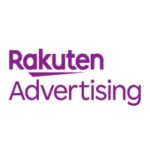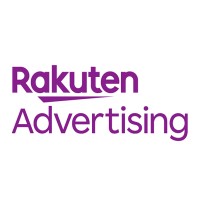 For the first time, brands, advertisers and agencies can now harness Rakuten's far-reaching media properties, consumer insights and award-winning performance marketing ecosystem with today's launch of Rakuten Advertising.
"Advertisers know their customers, but discovering new ones and building enduring connections with them is increasingly difficult in today's competitive consumer marketplace," said Amit Patel, CEO, Rakuten Americas. "By drawing on audiences, insights and the well-established performance marketing excellence of the Rakuten ecosystem, Rakuten Advertising will be an unmatchable partner for digital marketers aiming to surpass their business goals."
"Through the unification of Rakuten's performance and data businesses and our new collaboration with our media properties, advertisers and agencies can now go to one place to access a rich combination of audiences, media, content networks and consumer insights," said Nick Stamos, CEO, Rakuten Advertising. "Together, we create the right conditions to reach and engage new customers and sustain long-lasting loyalty."
The new company brings together Rakuten Marketing's expansive affiliate network, programmatic retargeting and prospecting technology with consumer insights from Rakuten Intelligence, and a unique set of global media properties so that brands can discover rich audiences and build enduring relationships including Rakuten TV, Rakuten Viber, Rakuten Viki and Rakuten France.
Marketers will also have access to one of the largest, most trusted global performance marketing networks in the industry, named "Best Affiliate Network" by the International Performance Marketing Awards (IPMAs) and, by mThink for the ninth year in a row. This network operates today in more than 200 countries and regions around the world. Rakuten Advertising's vast performance marketing network provides seamless access into new markets with relationships, technology and expertise to launch a program on the ground efficiently and expeditiously.
Yieldbird to invest €1.5m (£1.2m) in ADXo solution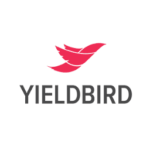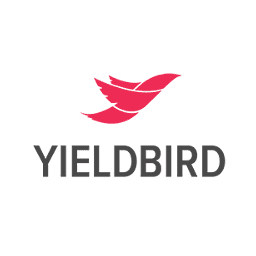 Yieldbird is set to invest over €1.5m (£1.2m) in developing and implementing its own innovative system for managing the programmatic inventory sales by digital publishers.
As a part of the Agora S.A. group, Yieldbird, a company that supports web publishers in optimising and improving advertising revenues via the programmatic channel, has received a grant of €800,000 (£668,000) from the National Center for Research and Development under the "Intelligent Development" program. This will co-finance research on a highly innovative project that aims to optimise management of the sale of advertising space.
ADXo – the pioneering solution which Yieldbird is developing – will support website owners in streamlining the management of their advertising space by automating price management based on historical data analysis and buyer behaviour. Thanks to its use of machine learning technology and Big Data, Yieldbird is looking to provide online publishers with full control over their pricing policy in the programmatic channel to facilitate the better use of revenue data in the form of a unified reporting system, allowing for faster and more informed business decisions, which are based on aggregated data derived from many platforms.
In a statement, Marcin Ekiert, co-founder and CEO of Yieldbird, "We are delighted with the decision of the National Center for Research and Development to provide us with such a substantial grant for the development of our project, which will allow us to provide publishers with superlative tools to improve their business results, despite the adverse changes which have taken place in the online advertising industry in recent years (GDPR, restrictions on cookie processing). This grant is also a recognition of Yieldbird's commercial performance and market position, not to mention the innovative character of the company, which has always been our core focus. ADXo will be an exceptional product for both the European and global markets, and will allow our company to make deep inroads into foreign markets such as the United States, Brazil and Australia."
Trade House Media integrates with The Media Trust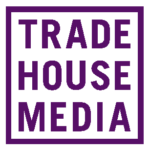 Trade House Media, the leading managed ad solution provider announce that they have partnered with The Media Trust to ensure a clean supply chain and to protect the valued users of their publisher clients.
Trade House Media provides ad management as a service for digital media owners and the integration with The Media Trust will add a further layer of security for their publishers.
"Increasing complexity of programmatic and ingenuity of bad actors means malware is an ever present issue for publishers and advertisers. We are committed to cleaning up the supply chain and The Media Trust integration will allow us to build on the measures we currently have in place to protect our publishers. Throughout the entirety of the integration, The Media Trust has delivered an optimum level of customer support and this has enabled us to provide our advertisers with a trusted and compliant supply chain." says Richard Cook, Executive Director, Trade House Media
Also in the news
– AdColony: Top publishers rely on video ads for mobile monetisation
– Former PlayStation chief Andrew House joins Bidstack Advisory Board
– Tapad partners with Gimbal
– OnAudience.com introduces Mobile App Data Stream
– Criteo announces financial results for Q4 2019 and FY19
– Placements.io provides programmatic and direct sales alignment for Skyscanner
– Lotame appoints Comscore's Amy Yeung as general counsel and chief privacy officer
– Research finds companies using Impact's Partnership Cloud see three year ROI of 314%