The PIPCU Extends Ad Protection Partnership with White Bullet
by ExchangeWire PressBox on 16th Jun 2020 in News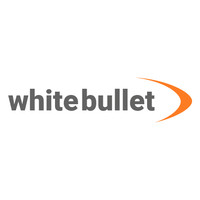 White Bullet Solutions, the digital marketing transparency experts, today (18th June) announced the continued ad protection partnership with The Police Intellectual Property Crime Unit (PIPCU). PIPCU is a department of the City of London Police, the national lead force for fraud and is responsible for investigating and deterring serious and organised intellectual property crime in the UK.
White Bullet will provide the data to support an initiative driven by the efforts of both the IPO and PIPCU to track down advertisements that appear next to offending content. The effort of all three organisations will be to achieve one common goal – to reduce ad funded piracy. Combining the efforts of regulatory, with enforcement and data allows them to track and enforce legal action against bad actors and in turn help brands to advertise in safe environments.
White Bullet's technology provides full supply chain transparency on the location of ads and promotions and time they were placed by partners and ad-brokers, as well as screenshot evidence and risk scores, allowing compliance teams to prioritise and manage safety programmes accurately.
"We are delighted to renew our longstanding relationship with PIPCU," said Peter Szyszko, CEO of White Bullet. "The web is a high-risk environment that shifts constantly and working with PIPCU will enhance our effort to ensure that digital advertising is brand safe and compliant. We will be working with PIPCU to help focus their  outreach efforts but also will make the process a lot quicker and more efficient with instant access to granular data and evidence packs. "

White Bullet
Founded in 2012 by a leadership team of experienced intellectual property lawyers from the media and advertising industries, White Bullet offers companies IP risk protection, brand safety and full transparency on their advertising placement and digit…