PubNative White Paper: Deconstructing the In-App Bidding Landscape
by ExchangeWire PressBox on 2nd Jul 2020 in News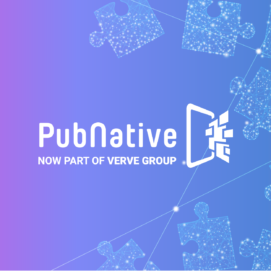 PubNative, now part of Verve Group, has released a white paper entitled 'Deconstructing the In-App Bidding Landscape'. As mobile header bidding rapidly advances, PubNative takes a step back to look at where it all began in order to predict how it will advance in the coming years. The white paper delves into the in-app bidding products which exist in the landscape, making a comparison between the current solutions and offering exclusive industry contributions and insights.
In-app bidding was one of the most talked about topics in the ad tech space last year, with major ad networks launching their own products, such as IronSource's LevelPlay or Chartboost's Helium. However, in-app bidding has been available for a while before this with programmatic players launching solutions in 2018 – such as PubNative's HyBid and MoPub's Advanced Bidding.
Topics of the white paper include:
– The traditional waterfall setup
– The history of header bidding on desktop
– The largest players in header bidding
– When "header" bidding came to mobile
– How in-app bidding works
– In-depth analysis of the in-app bidding market and players
– Looking ahead towards the future of in-app bidding
– Partner quotes and industry insights
The white paper is based on internal data and research by PubNative along with data from external resources, with contributions from industry partners such as BidMachine, Coda, Kayzen, and Verve Group, as well as quotes from Chartboost and Timehop.
Download the white paper on 'Deconstructing the In-App Bidding Landscape' here.
Verve Group
Verve Group is a global brand performance ad platform connecting brands and publishers to people in real time. Its in-app data platform provides a brand-safe and transparent programmatic and managed-service solution by overlaying location-contextual …