Semasio and The Trade Desk Expand Partnership to Let Advertisers Combine Contextual and Audience Targeting
by ExchangeWire PressBox on 2nd Sep 2020 in News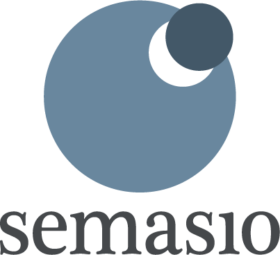 Today, Unified Semantic Targeting provider Semasio and leading independent Demand Side Platform (DSP) The Trade Desk™ announce the extension of their partnership, offering The Trade Desk's clients a greater range of targeting options. Advertisers will now be able to unify their targeting strategy by reaching audiences based on the content they are consuming at the very moment an ad is served to them, as well as on their interests.
Semasio uses natural language processing to analyse the semantics of website content and user behaviour. Agencies and brands using The Trade Desk's technology can use these semantic insights to make smarter targeting decisions when planning, implementing and optimising campaigns.
Omnicom Media Group is the first partner of The Trade Desk and Semasio to have implemented a unified semantic targeting strategy and integrated semantic contextual targeting into customer campaigns in the UK and Germany.
Chris Swarbrick, managing partner of technology at Omnicom Media Group Programmatic UK, commented on the use of the technology: "Omnicom Media Group UK is always exploring new opportunities in programmatic advertising for our clients. Customisable semantic targeting is a key component of our Annalect Custom Audience (ACA) offering, and this new development has the potential to align the power of semantic analysis with contextual targeting. We are already an expert user of Semasio custom audiences so this opens up a strategic opportunity for us to reach specific, bespoke, audiences on browsers where third-party cookies are no longer supported".
Christian Walter, director of data partnerships at The Trade Desk, explains:"In the current situation, context plays an important role in two respects. Firstly, Semasio provides advertisers with valuable insights and thus the security of optimally reaching the desired target group in various subject areas. Secondly, the relationship between user data and environments for targeting can be combined in such a way that lessens a dependence on cookies. Furthermore, the global scaling of Semasio gives our customers the necessary perspective for international campaigns." 
Kasper Skou, CEO and co-founder of Semasio adds: "The Trade Desk is a source of inspiration for the open programmatic marketing ecosystem. I see no greater validation of our strategic move towards Unified Semantic Targeting than The Trade Desk integrating our Semantic Contextual Targeting into their offering alongside Semantic Audiences. Strengthening the partnership marks another stepping stone in our mutual ambition to continuously evolve the capabilities available to our partners and clients in the open web."

Semasio
Semasio is the first provider offering Unified Semantic Targeting that enables programmatic advertising professionals to seamlessly combine Audience, Contextual and Brand Fit targeting solutions. The company is active in more than 30 countries, suppo…