AAP Gets $5m Boost from Australian Government; ByteDance to Have No Stake in TikTok Global
by Grace Dillon on 25th Sep 2020 in News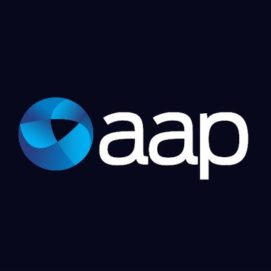 In this weekly segment, ExchangeWire sums up key industry updates in ad tech from around the globe. In this edition: the Australian government gives a $5m boost to struggling newswire AAP; Oracle announces that ByteDance will have no stake in TikTok Global; China slams Oracle and Walmart's acquisition of TikTok's US arm as "extortion"; and the EU extends its probe into Google's planned acquisition of Fitbit.
The Australian government has stepped in to provide financial support for the Australian Associated Press (AAP), giving the newswire a cash boost of AUD $5m (£2.8m). The funding, issued under the Public Interest News Gathering (PING) program comes after the AAP launched a crowd-funding campaign in a bid to keep itself afloat amidst financial hardship.
With a target of $500,000 (£282,579), the Go Fund Me campaign is just one avenue the newswire has been exploring after losing the funding of part-owners, Nine Media and News Corp, and facing an emerging threat from the latter's newly established competitor, News Corp Australia.
AAP's new CEO Emma Cowdroy has urged for the preservation of the publisher, and stated that it plans to "try many things to get us through this tumultuous time". The campaign has raised almost $120,000 (£67,819) from 1,500 donors.
Cowdroy has now received the backing of Communications Minister, Paul Fletcher, who agrees with Cowdroy that AAP provides an invaluable service to Australians and is "critical to media diversity". Fletcher says that the cash injection will "allow AAP to continue delivering its important news service for communities Australia-wide" and provide the newswire with "more opportunities to secure additional investment to support its long-term sustainability".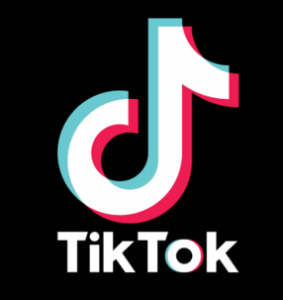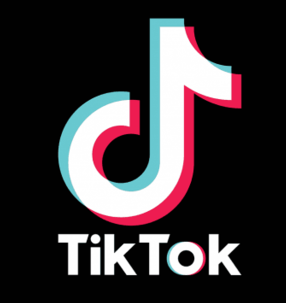 TikTok Global will be completely divested from original parent company ByteDance, according to a statement issued by executives at Oracle on Monday (21st September). The new iteration of the popular short-form video app, created after the Beijing-based tech giant reached a deal with Oracle to salvage TikTok's US operations, will be owned by mostly American investors.
"Upon creation of TikTok Global, Oracle/Walmart will make their investment and the TikTok Global shares will be distributed to their owners, Americans will be the majority and ByteDance will have no ownership in TikTok Global," read the statement.
The announcement is a stark difference from initial reports, which cited that Oracle and new partner Walmart would receive only a 20% stake of the TikTok Global, with ByteDance claiming the remaining 80%. The sudden turn follows a comment from President Trump on Monday which stated that the TikTok parent-company would have to relinquish control of the app for a successful US deal to go ahead.
ByteDance has neither confirmed nor denied that it will give up TikTok's US arm. Oracle's announcement is just the latest chapter in an ongoing saga and could dash ByteDance's hopes of clinging onto its successful progeny within one of its largest markets.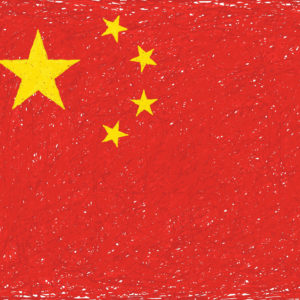 China has denounced the prospective deal between ByteDance and US firms Oracle and Walmart to keep TikTok in America, calling it "unfair" and "dirty". The arrangement, which will purportedly see Beijing-based ByteDance booted out of TikTok Global in favour of US investors, was condemned in a piece in official Chinese Communist Party (CCP) newspaper China Daily for being forged from "bullying and extortion".
The piece went on to allege that the deal, provoked by a threat from the Trump administration to ban the app altogether, is the product of anticompetitive behaviour from the US, which became "uneasy" at the rate of TikTok's success. The article asserts that the US government used "national security as the pretext" to snuff out the short-form video app and its projected $1bn ($785.5m) revenue by the end of 2020.
The condemnation isn't China's first act of retaliation against Washington – the CCP introduced new restrictions on the sale and export of Chinese AI technologies to foreign companies, meaning that TikTok's original source code will be omitted from any deal with the app's US bidders.
Government-backed criticism of the US's behaviour is unlikely to be wholly welcomed by ByteDance, which has fought to prove its non-affiliation with the CCP in an effort to assuage claims that it feeds user data to Chinese authorities. Nonetheless, approval from the CCP is paramount if a successful deal is to be completed; if China Daily's editorial is to be believed, then this may be further from reach than the US had hoped.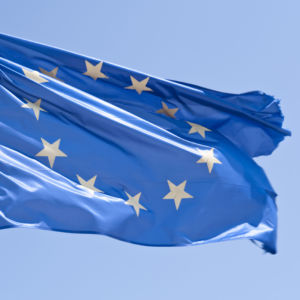 The European Union's antitrust regulators have been given more time to decide whether or not to approve Google's plans to acquire Fitbit. The Alphabet-owned tech giant made its intentions to purchase the wearable fitness tracker manufacturer for USD $2.1bn (£1.6bn) in November last year.
With Fitbit currently holding health information on over 28 million users, the European Data Protection Board warned in February 2020 that the prospective acquisition could pose a significant risk to privacy.
Additional concerns that the deal could compound the US-based tech giant's grip over the digital ad market sparked the launch of an antitrust probe by the EU's competition's authority last month. Regulators initially stated that they would reach a decision by 9th December, but this deadline has been extended by a further fortnight.
Google has attempted to assuage the Commission's concerns by claiming that it will exclude Fitbit data from its targeted advertising operations, and offering to establish a "data silo" to keep information from the wearable tech separate. However, the EU has remained unconvinced by these reassurances, refuting the data silo proposal as "insufficient to clearly dismiss the serious doubts identified at this stage as to the effects of the transaction".
Also in the news
– The MadTech Webcast: 9 Wild Predictions for 2021
– Highlights from 10 Years of ATS London
– The Four Dimensions of Audience Addressability: Screens, Technology, Time, and Data
– The MadTech Podcast Special – Regaining Control of the Supply Chain
– AdColony Lead The Shortlist at The Wires APAC 2020 Awards
– Ad Tech and its Prospects: How to Stay Tuned in to the World of Digital Advertising
– The MadTech Podcast: 9 Wild Predictions for 2021 with Fiona Davis and Anthony Rhind